An Android-powered point-and-shoot camera sure sounds like the future even if it's yet to be proven, which is why nearly two years after Nikon pushed its first Android experiment into the world, the company is trying again. How does the Coolpix S810C measure up against Samsung's very successful Galaxy Camera?
The new Nikon Coolpix S810c sports many spec improvements over its predecessor, the S800c. The new point-and-shoot has 16-megapixel resolution, a 12x (25-300mm equivalent) zoom lens. The older model, announced back in August 2012, had a 10x zoom and a 3.5-inch, 812,000-dot screen. The 810 also now has a built-in headphone jack and GPS. The 800 only had Wi-Fi.
Importantly, the new shooter uses a relatively current version of the Android OS: 4.22 Jelly Bean, the 800 was pretty much dead on arrival with its Android 2.3 Gingerbread OS. The new camera will be able to run the latest and greatest, whereas the 810 was stuck in the past from the start.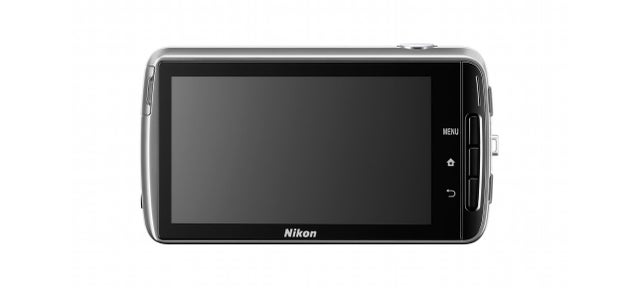 A lot has changed for connected cameras since the S800c was announced. Back then, very few cameras had Wi-Fi. Now it's becoming a standard feature on anything above the bottom-tier. More importantly, Samsung's Galaxy Camera was a tremendous hit, far outselling and outperforming our expectations. It was a lot of fun!
At £249, the Nikon Coolpix 810S comes in cheaper than the latest Galaxy Camera 2. Still, Nikon has some disadvantages. Notably, that it doesn't come with the possibility of a carrier. Part of what made the Galaxy Camera amazing was everywhere connectivity. Maybe more importantly, Nikon is one of the most respected names in imaging, Samsung's core strength is Android products and connectivity so it's going to be hard to beat. Nikon's not all the way competitive yet—but at the very least, it's offering us an alternative to Samsung's Android hegemony.