We don't know the identity of the mystery man in these photos, but, starting in the photobooth boom of the 1930s, he began snapping black-and-whites of himself. Thirty years later he had hundreds of nearly identical shots, and now the entire collection is being shown to the public for the very first time. This is like Amélie-in-real-life, and it's fascinating.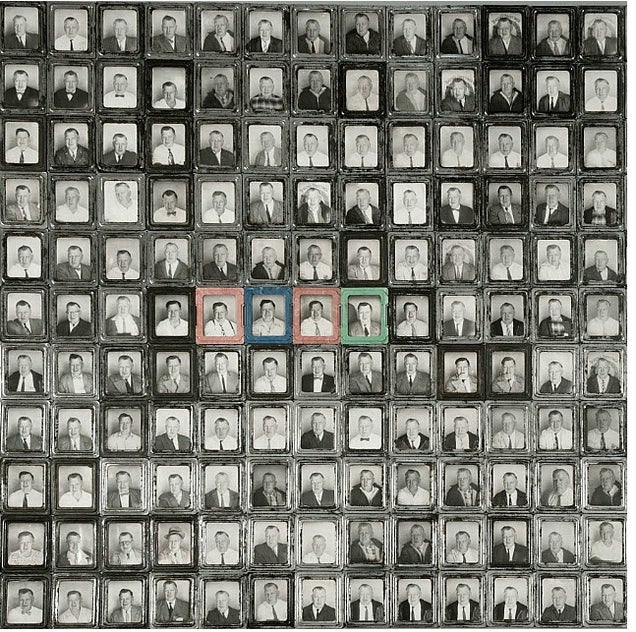 Photo historian Donald Lokuta found the set of silver gelatine prints at an antiques show in 2012 with little context, and began trying to track down more info about this middle-aged muse.
He got in touch with Näkki Goranin, author of American Photobooth, who, in a strange twist, also owned a handful of images featuring his face; but ultimately they weren't able to unearth anything beyond the fact that, at some point, the batch was bought from a dealer in Michigan.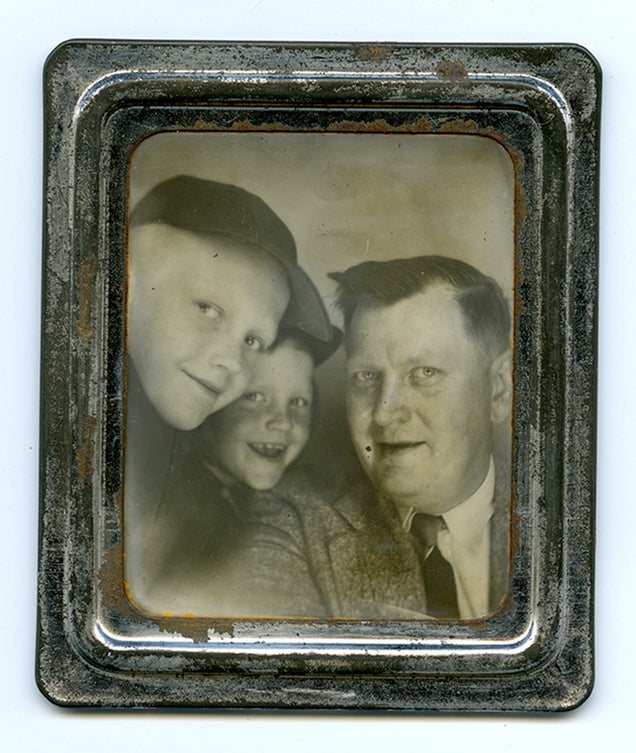 So what was his obsession? Lokuta reckons this guy might have been a technician, testing out the equipment with a quick pic. Although its an unlikely answer to the conundrum, its as good as it gets when it comes to our mystery man. It's almost impossible to believe Jean-Pierre Jeunet hadn't also seen these before writing the twee screenplay for Amélie, because this is so on the nose.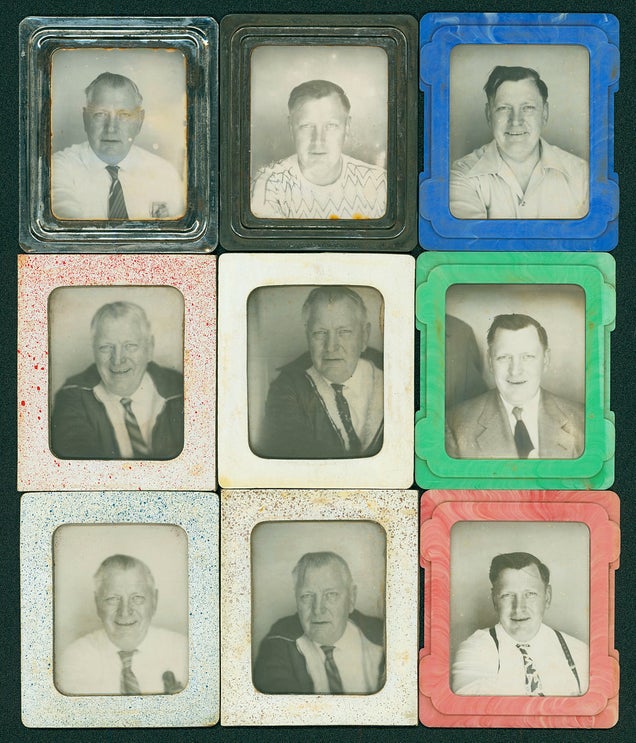 Except! Instead of ripping up the evidence and tossing it into the nearest bin, this fella kept them all. Which raises even more questions: was it a long-term creative project? A casual but persistent picture buff? Vivian Maier's long lost soulmate?

At this point, it's impossible to know whether he would be delighted, overwhelmed, or that these will be viewed—and analysed—by people across the world as part of Rutgers' Zimmerli Art Museum Striking Resemblance: The Changing Art of Portraiture exhibition. Here's hoping he'd be genuinely thrilled, because this is precisely the kind of thing that gets imaginations running on overtime and all kinds of feelings flowing. [Junk Culture]