Well, well, well, look who's back? After all the Motorola-Google drama, it looks like a new Droid is on the way. The usually reliable Hellomotohk has shots of a brand-new Motorola handset, and it doesn't appear to be a China-exclusive phone.
Just look at those clear Verizon and Droid logos below, indicating likely US availability before long. As for any UK release, it may be sensible to not hold your breath, as Droid devices have a chequered history of making it to our shores. To support the US-release possibility, there's this tweet from Verizon to back up the story.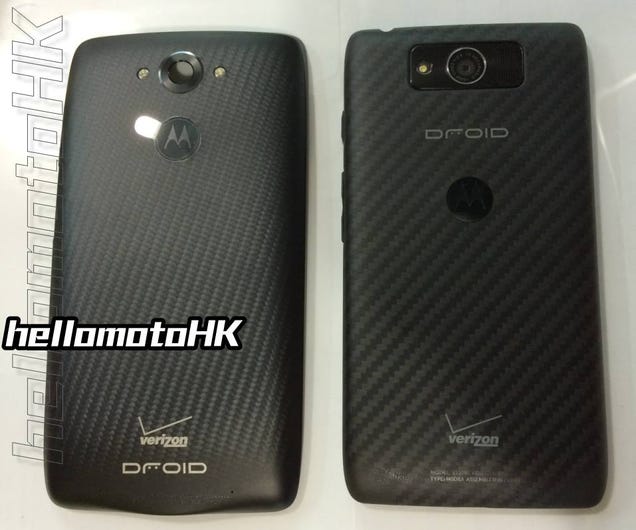 The last time that Motorola was building product for Verizon, its poor Droids got overshadowed by the awesome Moto X. But now, from the looks of things, this phone is taking its design cues from thenew Moto X—like pretty much exactly. The 5.2-inch screen, front-facing speaker, and dual-LED ring flash are all present and accounted for.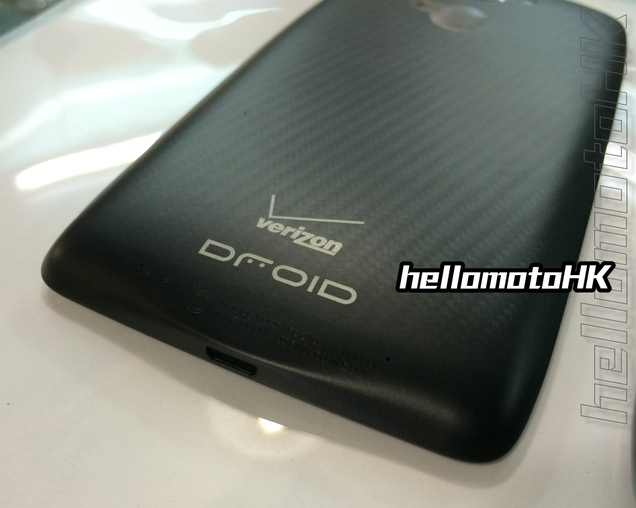 But then there's this wrinkle: if this is indeed the rumoured 'Droid Turbo', its long list of high-end specs could actually stomp the Moto X 2014 on its pretty new face. [Hellomotohk, Android Central, The Verge]