Kerby Rosanes has a natural talent for doodling, but creating stuff like this requires great skills and endless hours of work. That's how he manages to make his extraordinary drawings look so great even if they are made on a humble and rather small Moleskine notebook.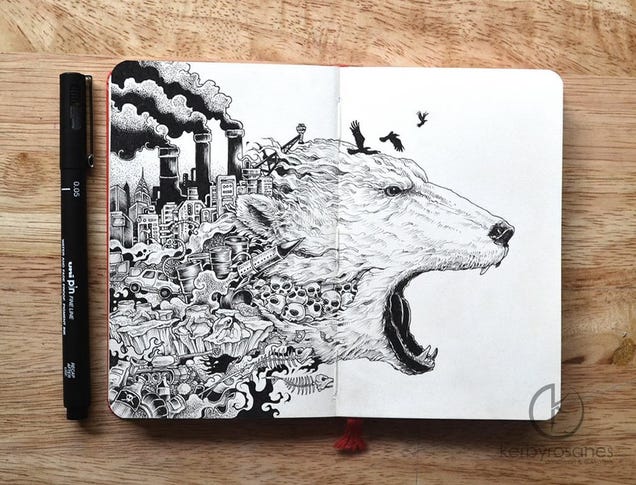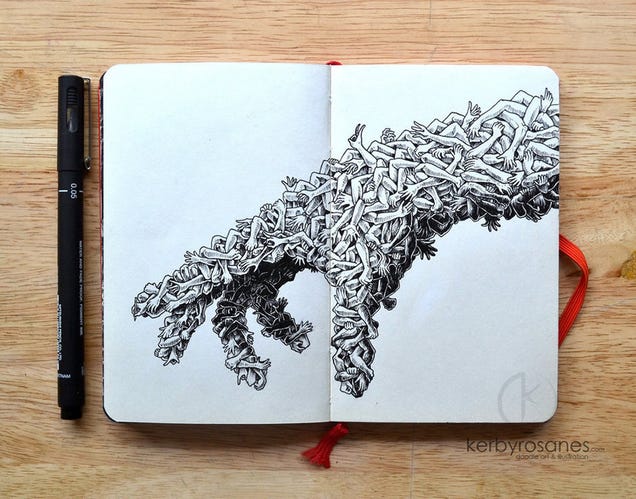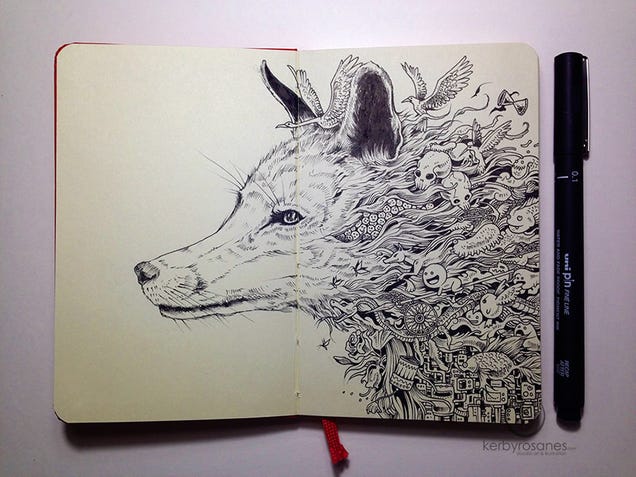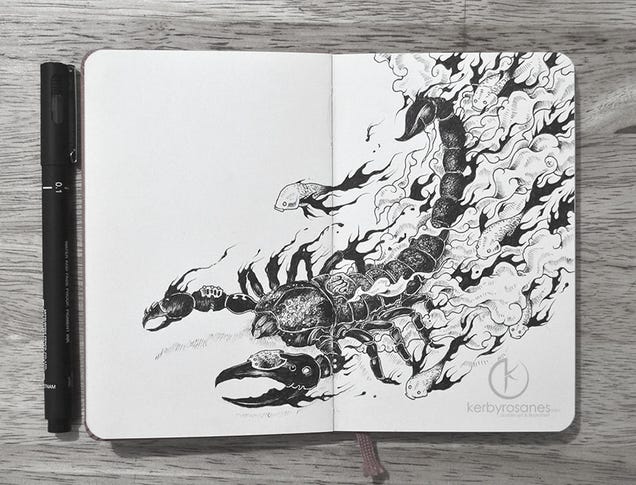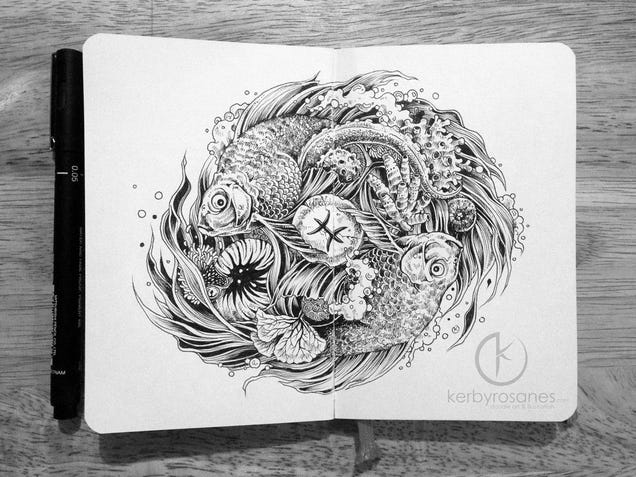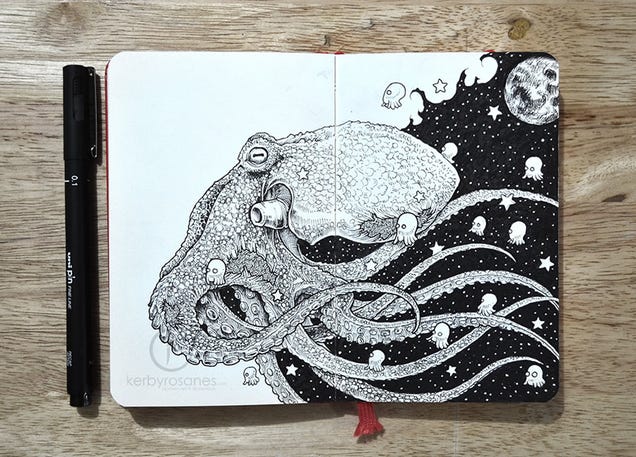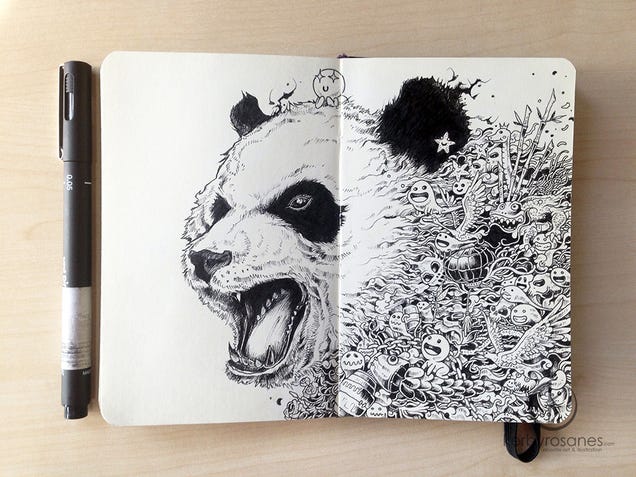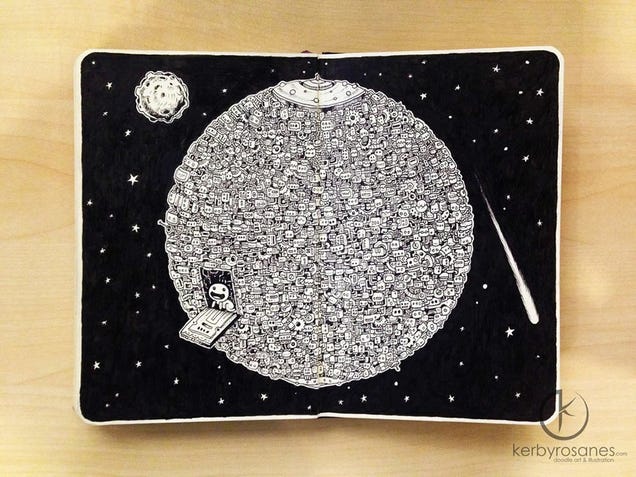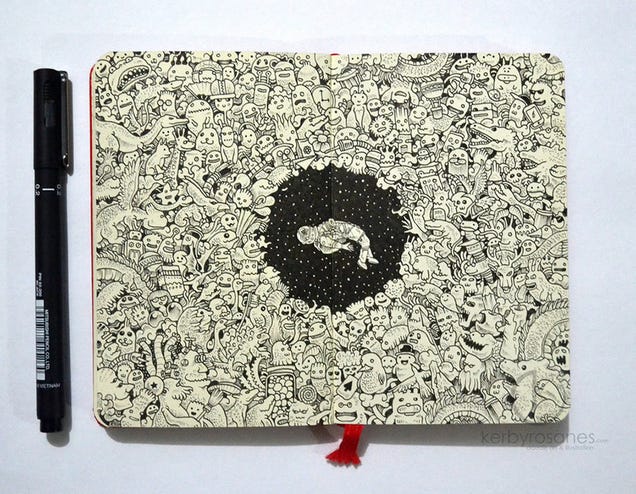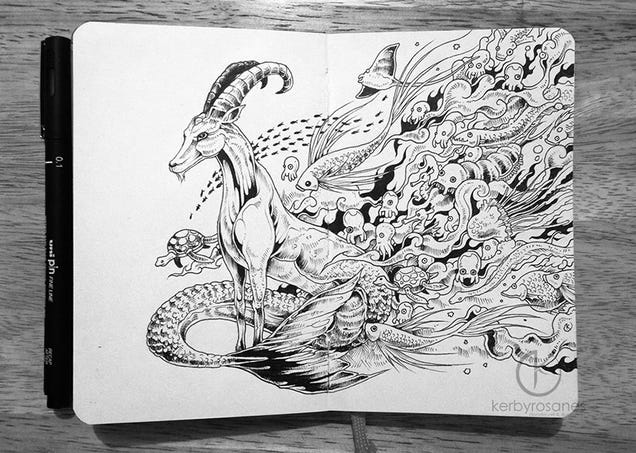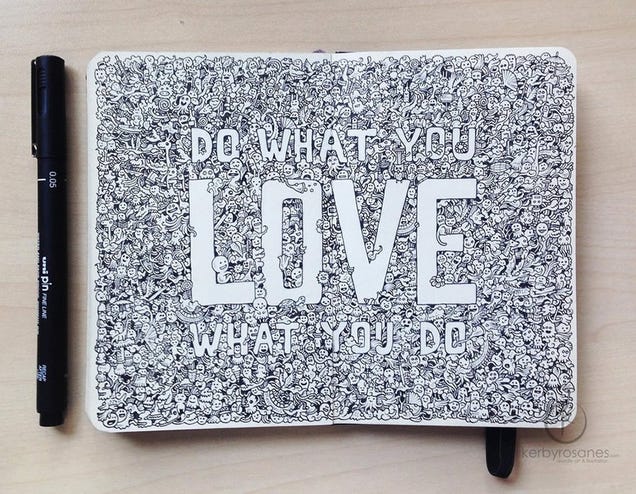 Kerby Rosanes is a Philippines-based illustrator. He works mainly with ordinary black pens to magically illustrate his "doodle" world.
You can follow Kerby on Facebook, Twitter or check out his work on Deviant art and hispersonal website.