Modern icebreakers are the most marvellous of civilian ships. They are huge, they are strong, they are powerful, and their history is amazing. Without them, there would be no safe waterways for other ships in the icy waters around the poles of the Earth. Here is a spectacular look into their evolution, from steamers and diesel vessels to nuclear powered ships.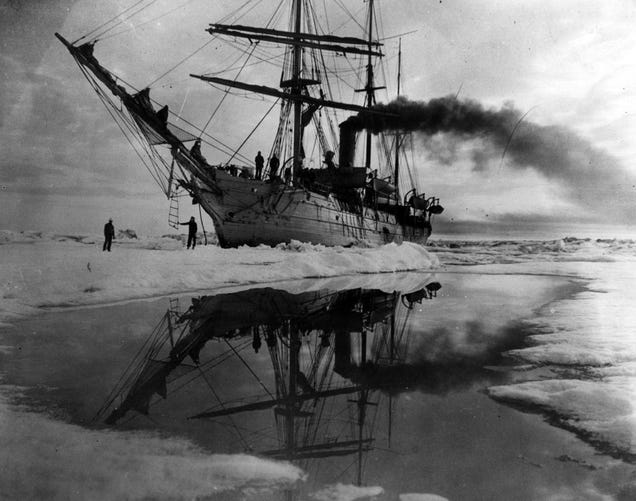 Photo: General Photographic Agency/Getty Images
The SS Bear, launched in 1874 was the forerunner of modern icebreakers. The steam-powered and sailing ship had six-inch thick sides, and was decommissioned in 1948.
---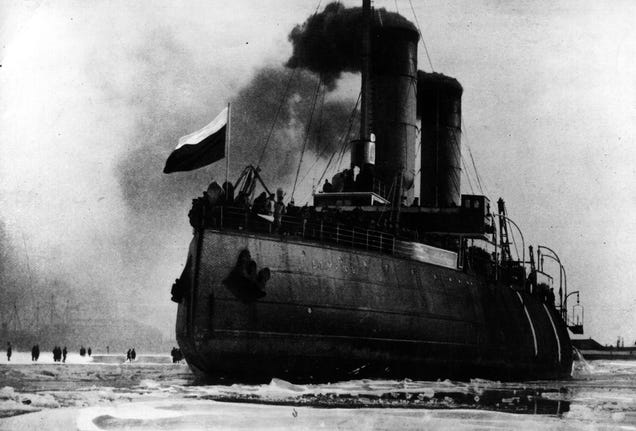 Photo: Hulton Archive/Getty Images
1911: Yermak, a Russian (later Soviet) steam powered icebreaker, the world's first polar icebreaker built with a strengthened, special-shaped hull.
---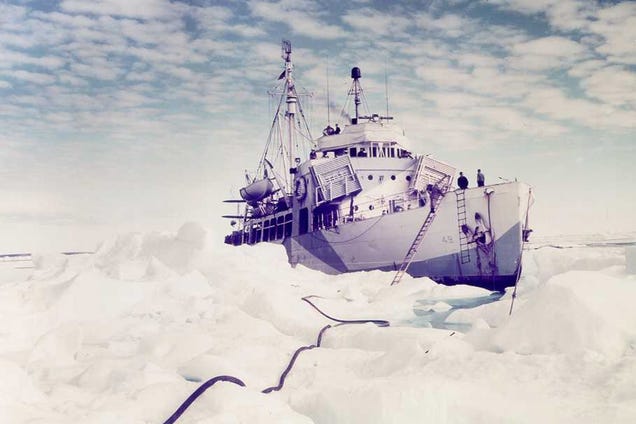 Photo: U. S. Coast Guard
USCGC Northland, circa 1944. She was sold to the Israel in 1946. Renamed as Matzpen, became the first warship of the new Israeli Navy. She was decommissioned in 1962 and sold for scrap.
---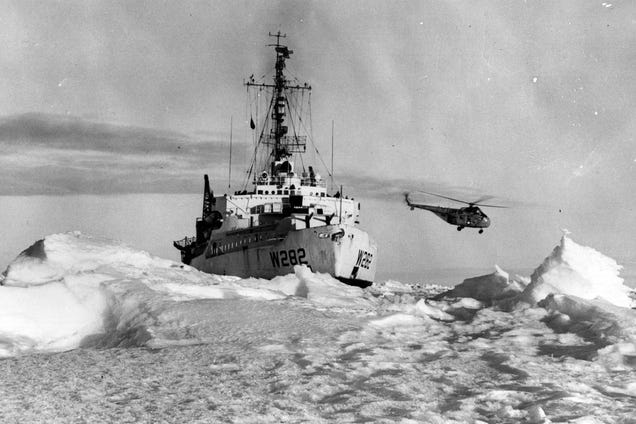 Photo: Keystone/Getty Images
USCGC Northwind, a diesel-electric icebreaker of the US Coast Guard was launched in 1945, and had been serving for 44 years.
---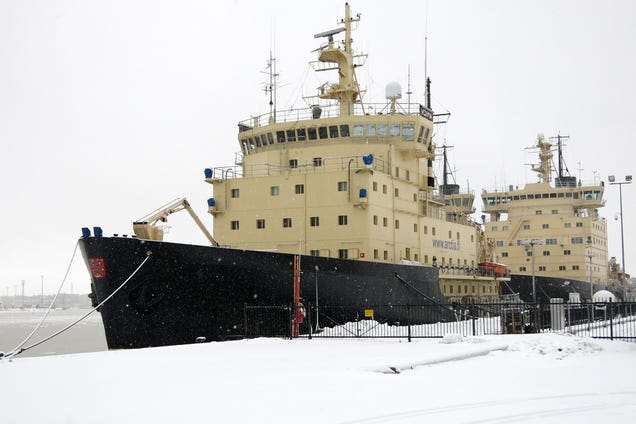 Photo: Attila Nagy/Gizmodo
Voima, a Finnish state-owned diesel-electric icebreaker, built in Helsinki in 1954, was the first icebreaker in the world to be equipped with two bow propellers. She is the oldest and smallest icebreaker in service in Finland.
---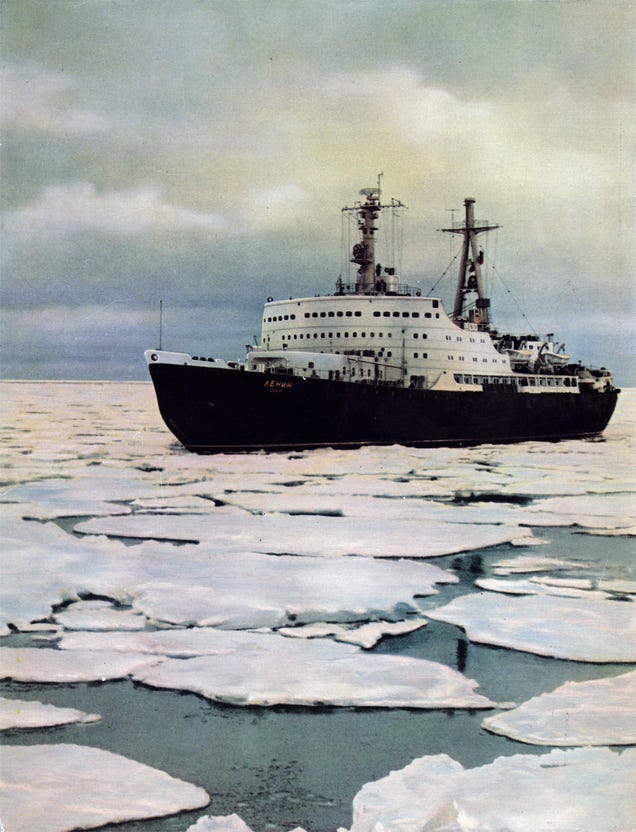 Photo: Our country. Geograficheskoi literaturui, Moscow, 1961
Lenin, the first Soviet nuclear-powered icebreaker (and the first atomic ship in the world). She cleared sea routes from 1959 to 1989, when she was officially decommissioned because ice friction eroded the hull. Now she serves as a museum ship in Murmansk.
---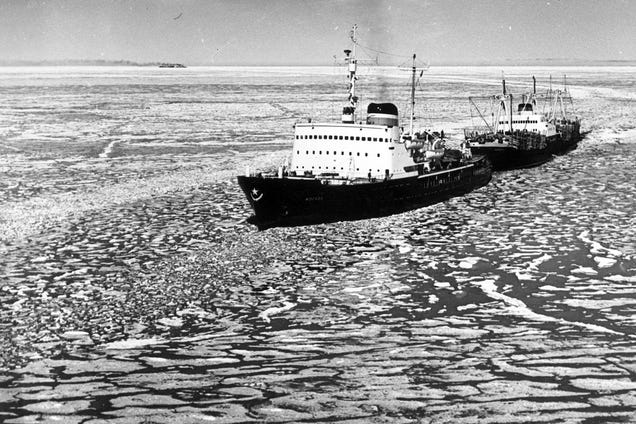 Photo: Yu Muravin/Central Press/Getty Images
Moskva, a diesel-electric Soviet icebreaker, built in 1960, in Finland. She had four sister ships: Leningrad, Kiev, Murmansk and Vladivostok.
---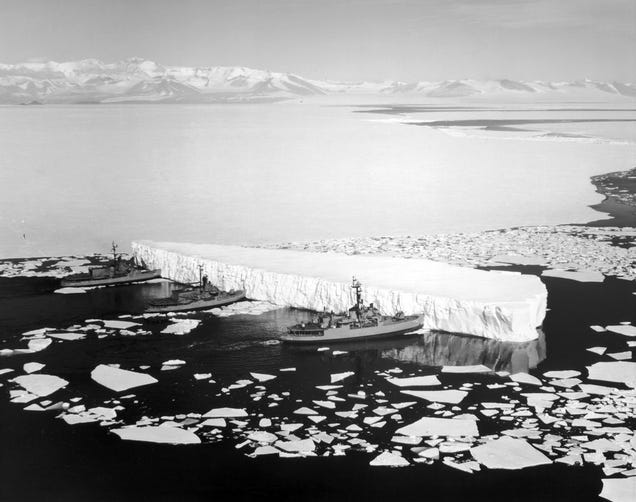 Photo: Arthur W. Thomas/Three Lions/Hulton Archive/Getty Images
Three U.S. Navy icebreakers pushing an iceberg out to sea to clear a channel leading to McMurdo Station, Antarctica, 29th December 1965. The ships are, left to right: the USS Burton, USS Atka and USS Glacier
---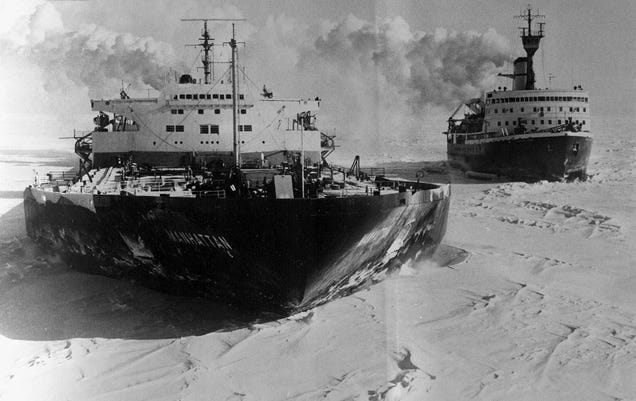 Photo: AP
Humble Oil and Refining Co.'s icebreaking tanker, the SS Manhattan, and the Canadian Ministry of Transport's newest icebreaker, the CCGS Louis S. St-Laurent, crunch through the snow covered ice of northern Baffin Bay on May 22, 1970.
---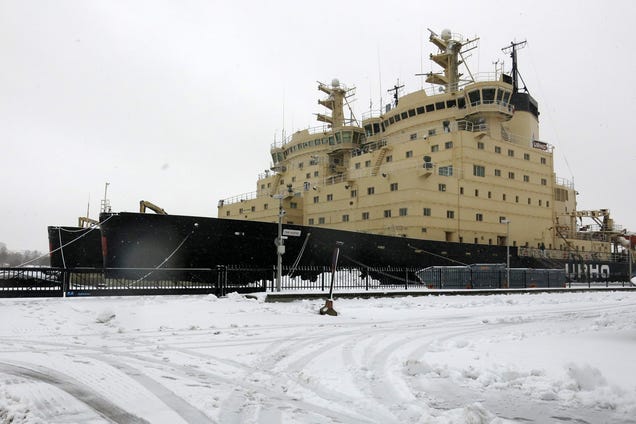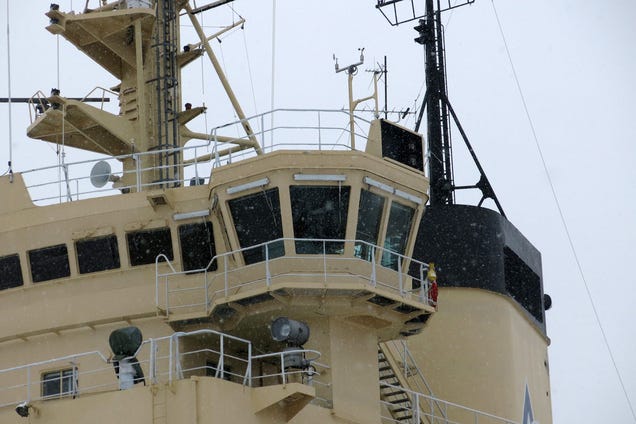 Photo: Attila Nagy/Gizmodo
Urho, the flagship of the Finnish icebreaker fleet since 1975.
---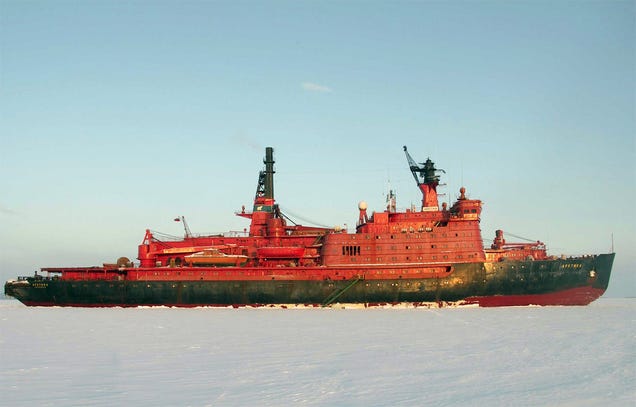 Photo: Abarinov/Wikimedia Commons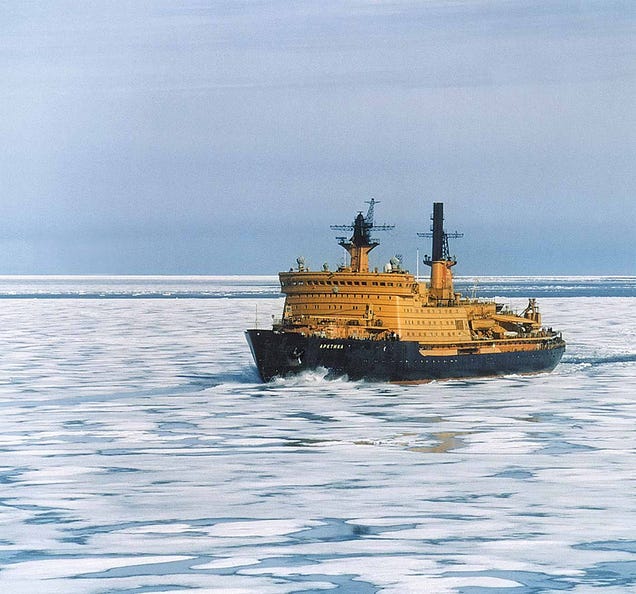 Photo: Rosatom Flot
NS Arktika is a retired nuclear-powered icebreaker of the Soviet Arktika class, served from 1975 to 2008. She was the first surface ship to reach the North Pole, on August 17, 1977. The Arktika class ships are the largest and most powerful icebreakers ever constructed.
---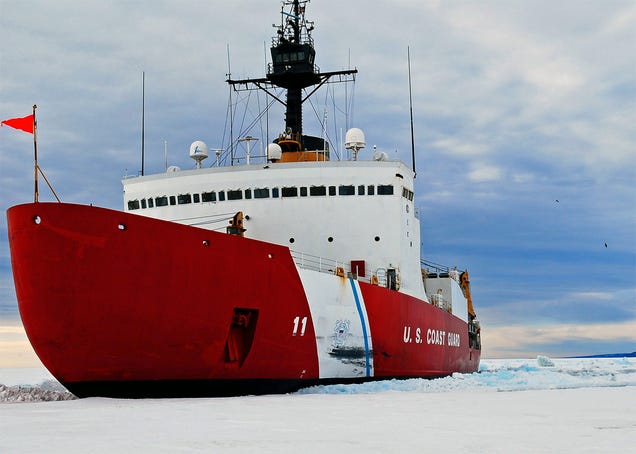 Photo: National Archives
USCGC Polar Star is a United States Coast Guard heavy icebreaker, commissioned in 1976.
---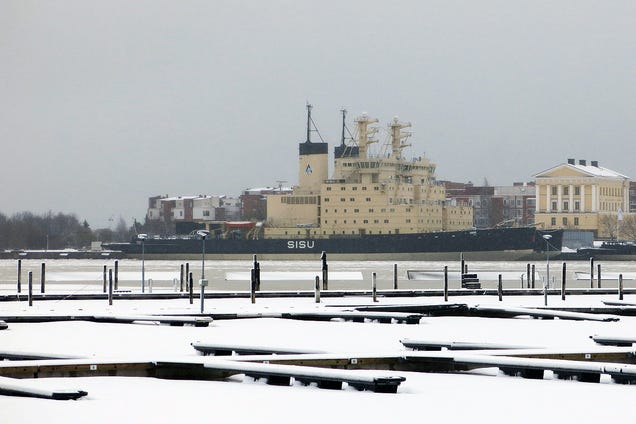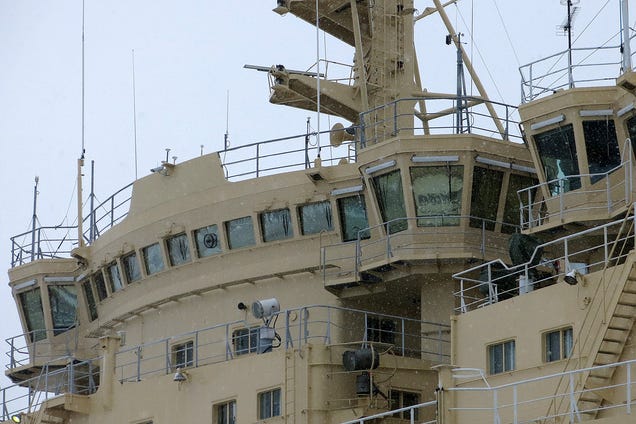 Photos: Attila Nagy/Gizmodo
Sisu, a Finnish Urho class icebreaker built in 1976 in Helsinki, powered by five diesel engines, equipped with two rear and two fore propellers.
---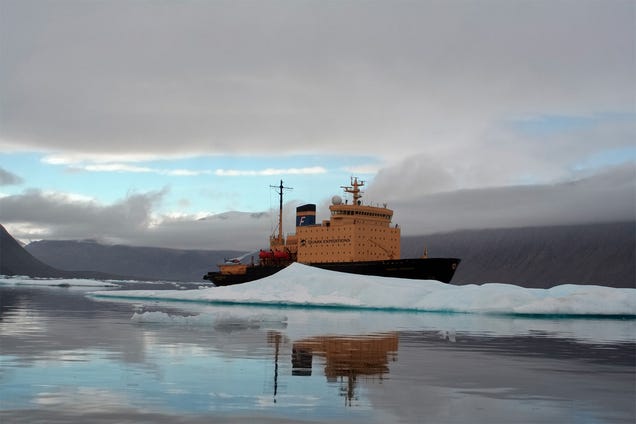 Photo: Brocken Inaglory/Wikimedia Commons
Kapitan Khlebnikov, a diesel powered Russian (formerly Soviet) icebreaker, built in Finland in 1981, now operates as a cruise ship. It was first ship to circumnavigate Antarctica with passengers in 1996-97
---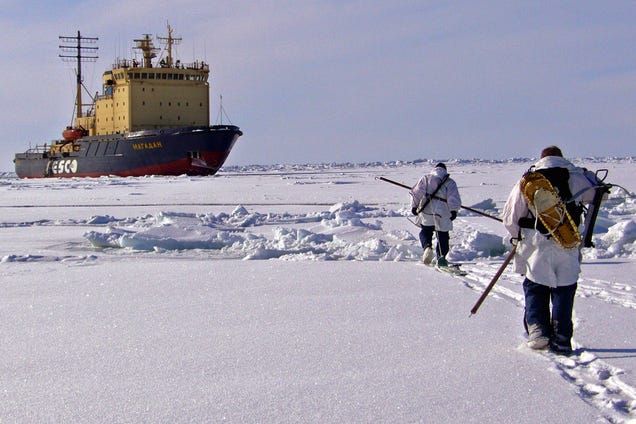 Photo: U.S. Geological Survey/AP
Magadan, a Russian diesel-powered icebreaker, completed in 1982.
---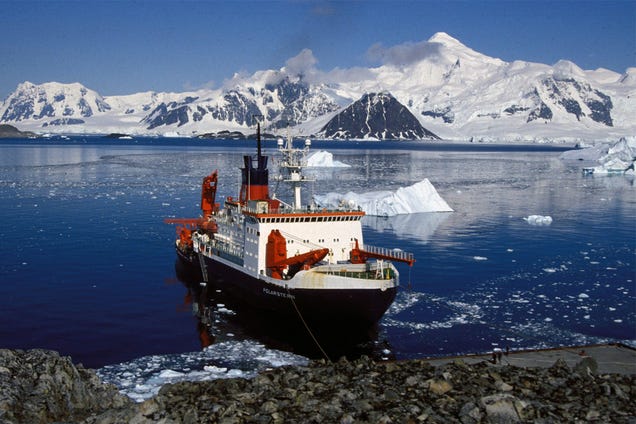 Photo: Hannes Grobe, Alfred Wegener Institute for Polar and Marine Research/Wikimedia Commons
RV Polarstern is a diesel-powered german research icebreaker of the Alfred Wegener Institute for Polar and Marine Research (AWI) in Bremerhaven. It was commissioned in 1982.
---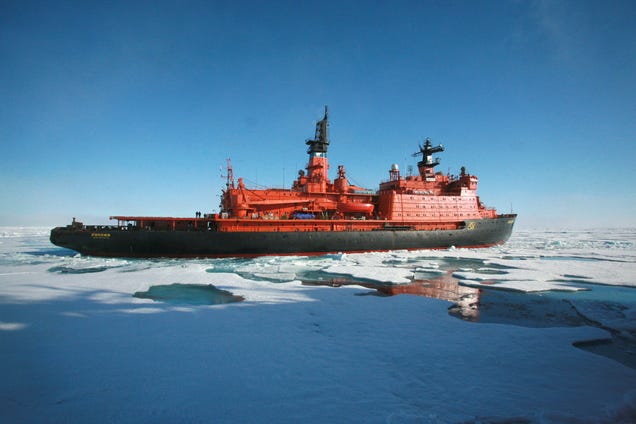 Photo: Vladimir Chistyakov/AP
Rossiya (Russia), an Arktika-class nuclear-powered icebreaker, built in 1985, the oldest nuclear-powered icebreaker in service.
---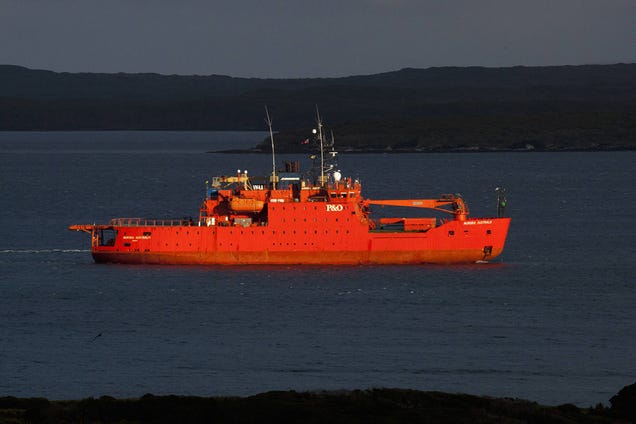 Photo: Royal Australian Navy
Aurora Australis is an Australian diesel powered research icebreaker, launched in 1989.
---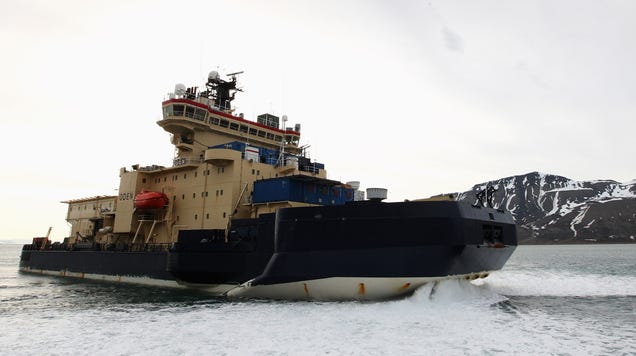 Photo: Chris Jackson/Getty Images
Oden, a large Swedish icebreaker, built in 1988 for the Swedish Maritime Administration, now a research vessel. In 1991 it was the first non-nuclear surface vessel to reach the North Pole, together with RV Polarstern, a German icebreaker.
---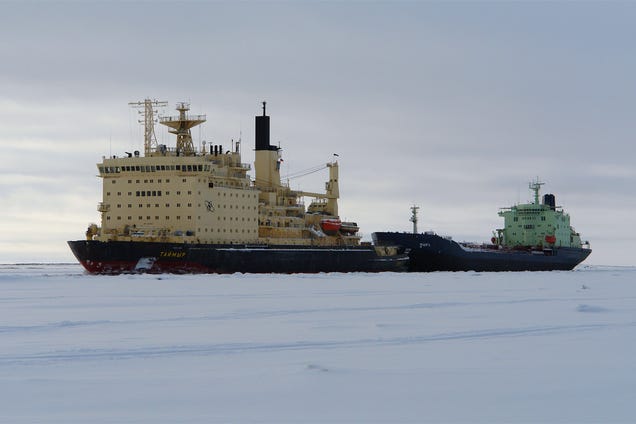 Photo: Timur V. Voronkov/Wikimedia Commons
Taymyr is a shallow-draft nuclear-powered icebreaker, built in 1989 for the Soviet Union in Finland. Her sister ship is Vaygach.
---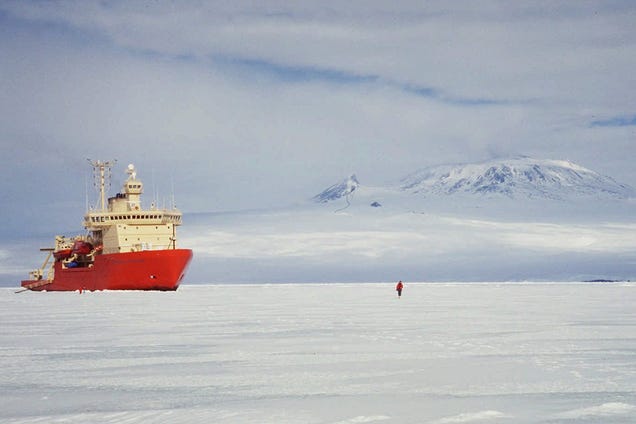 Photo: Hugh Ducklow/AP
The diesel powered Nathaniel B. Palmer is a US research ship purpose-built for the National Science Foundation in 1992.
---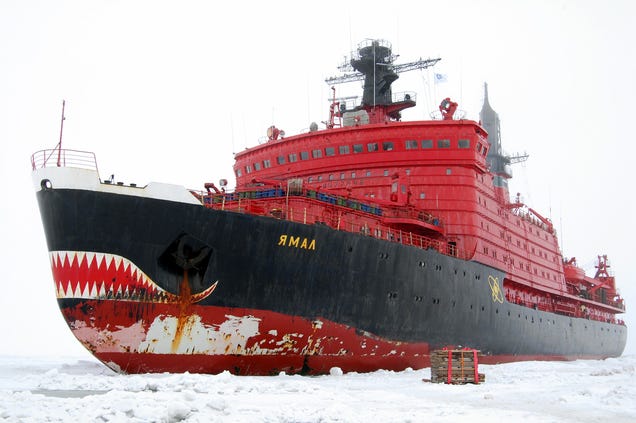 Photo: Pink floyd88 a/Wikimedia Commons
The NS Yamal is a Russian built Arktika class nuclear powered icebreaker. Launched in 1992, has been carrying passengers on arctic excursions since then.
---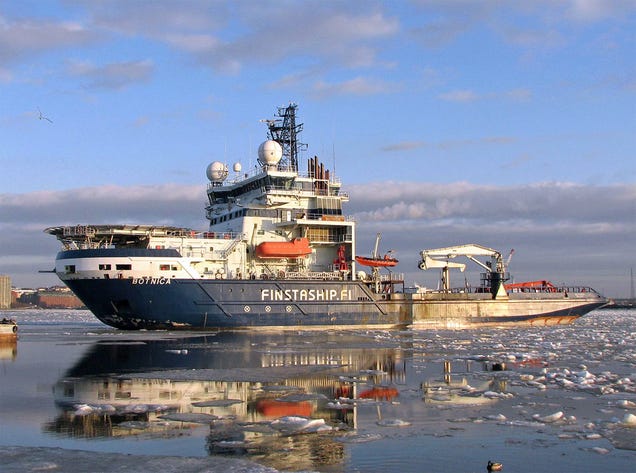 Photo: Jukka Koskimies/Wikimedia Commons

The Estonian multipurpose icebreaker Botnica was built in Finland in 1998 and sold to the Port of Tallinn in 2012.
---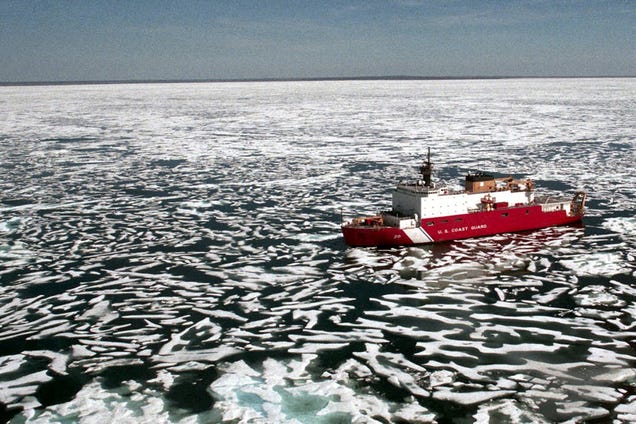 Photo: Joe Boyle, PencilNews.com/U.S. Coast Guard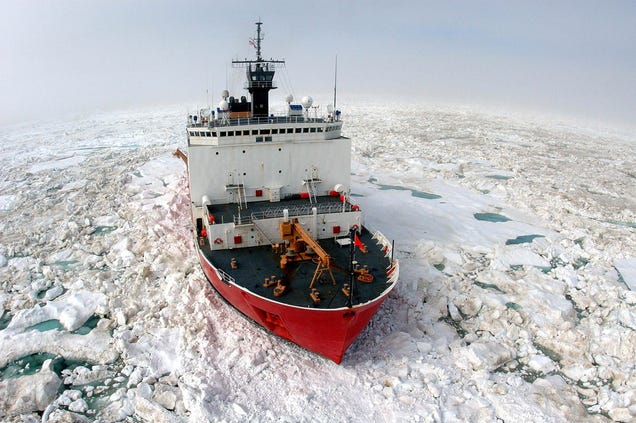 Photo: Prentice Danner/U.S. Coast Guard/AP

USCGC Healy is a United States Coast Guard medium icebreaker, commissioned in 1999
---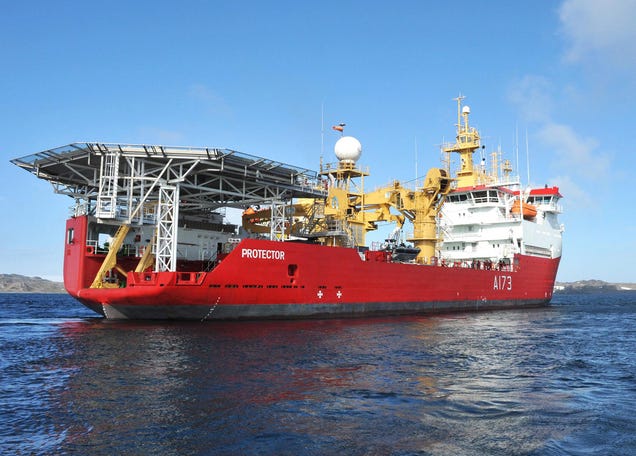 Photo: LA (Phot) Arron Hoare/Royal Navy
The diesel-powered HMS Protector survey and ice patrol ship is one the newest additions to the British navy. She was built in Norway in 2001 as MV Polarbjørn, and now is on loan to the Royal Navy until the fate of Britain's long-serving Antarctic patrol ship, HMS Endurance, is decided following her near-sinking in late 2008
---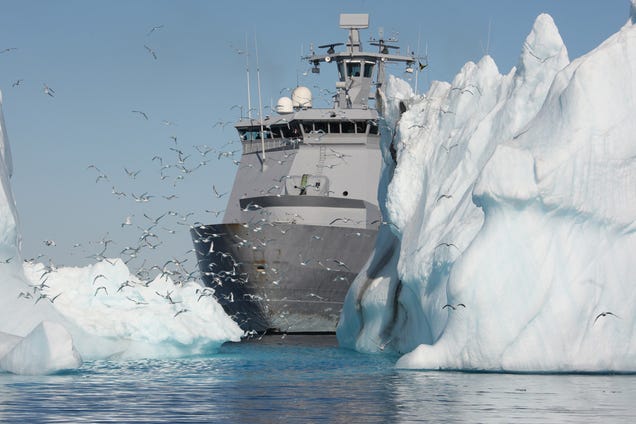 Photo: Kystvakten/Sjøforsvaret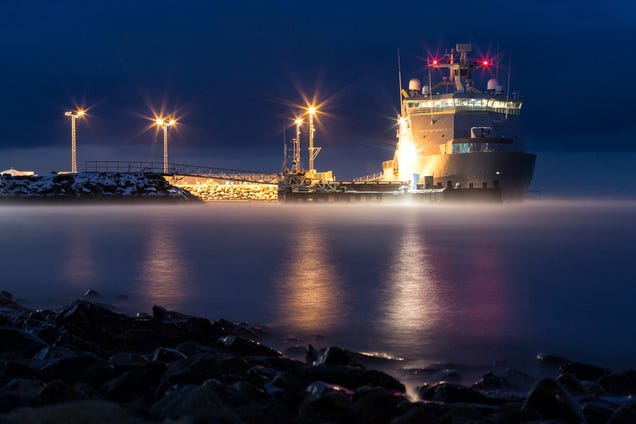 Photo: Haakon Kjollmoen/Sjøforsvaret/Forsvarets mediesenter
The diesel powered Norwegian Coast Guard icebreaker and offshore patrol vessel KV Svalbard (W303) was launched in 2001. Svalbard is the heaviest ship in Norway's military armed forces.
---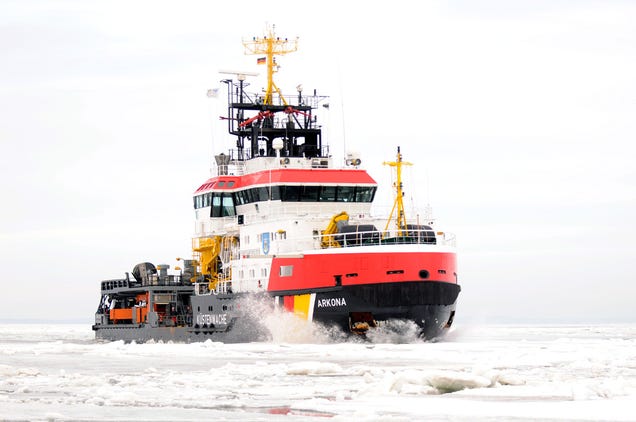 Photo: Frank Hormann/APN

Arkona, the diesel powered multi purpose German Arctic vessel was commissioned in 2004, and can break ice up to the thickness of one metre.
---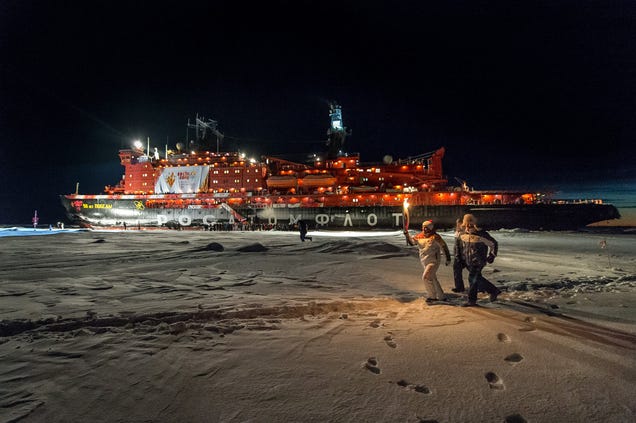 Photo: Sergei Dolya/AP
50 Let Pobedy (50 Years of the Victory) was built from 1989 to 2007. The nuclear powered Russian vessel carried the Olympic flame to the North Pole in 2013.
---
Top photo: the USCGC Polar Star in 1983 (National Archives)