Samsung debuts two new tabs Chrome gets a big upgrade, and AMD lets slip Windows 10's release date. It's BitStream time, folks.
---
If there is one thing Samsung has a lot of...it's tablets. And now they have two more after announcing an 8-inch and 9.7-inch Galaxy Tab A series. Since these tabs are missing the all-important "S" label, we're not talking top-of-the-line Samsung, but something that's more affordable but still capable. Apart from battery and screen size, these tabs are exactly the same with a Snapdragon 410 SoC, 16/32GB storage with expandable memory included and 1.5 GB of RAM.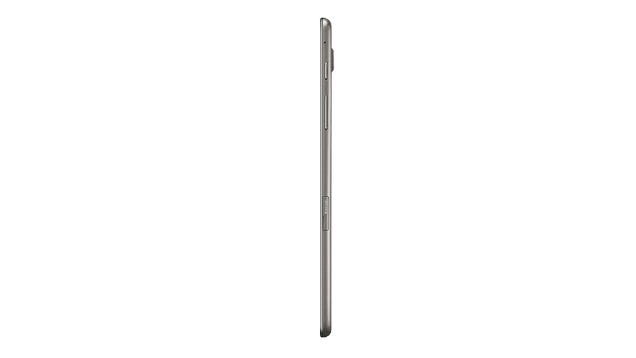 Unlike the new S6 and last year's pixel drunk tabs, the A series is more reserved with a 1240 x 768 display, so you'll be dealing with some pretty low pixels-per-inch. But the tabs will ship with Samsung's Lollipop-influenced TouchWiz and Microsoft Office apps pre-installed, just like the S6. [Samsung]
Apps and Devices
The latest update to Chrome supports a new web standard that lets your favourite websites send push notifications through Chrome on Android, just like a native app. The first participants are somewhat limited—eBay, Product Hunt, Vice News—but undoubtedly more are to come. [Chrome Blog]
Cyanogen OS 12, the Lollipop update for Cyanogen phones including the OnePlus One, has been delayed to add a "Ok OnePlus" feature. I guess I can wait a few days more since it's almost been a year. [Trusted Reviews]
YouTube announced changes to its data API, which means no more video streaming for older devices, including the second generation Apple TV (or older), any iDevice running iOS6 or older, and whole bunch of old smart TVs. If you haven't bought a new streaming device in the past three years, you might be in trouble. [MacRumors]
Rumours!
Whoops! AMD's CEO let slip Windows 10 availability date during an earning's call. Hope you're ready for late July. [The Verge]
Early yesterday morning, Sony revealed the Z4, a Japan-only flagship. Now, Sony says a whole different flagship is destined for the rest of the world in late May. [Phone Arena]
Even after the Galaxy S6 snub, Qualcomm may turn to Samsung to make its upcoming Snapdragon 820 processor. [Ars Technica]
What You Might Have Missed on Gizmodo