Knowing that millions of copies of a plastic toy can be easily churned out of a giant machine makes wooden toys feel even more special, luxurious, and worth taking care of. Italian boatmaker Riva recently commissioned MadeInDreams to turn some of its more popular models into wooden toy boats, and the results are so beautiful you won't ever want them to go anywhere near a tub or pool.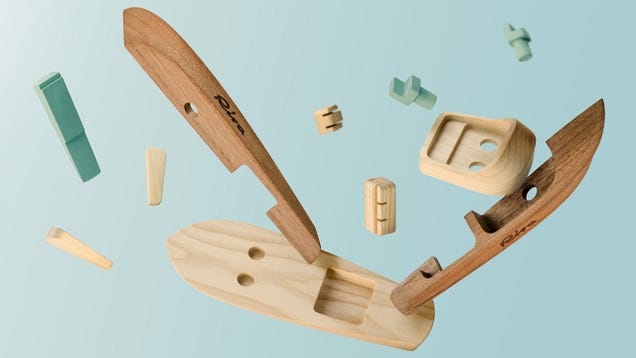 To improve their replay value, the four boats in the collection are made from various swappable components (made from woods like african mahogany, ash wood, and italian maple) held together using pegs instead of nails or glue. In fact, aside from the water-based paint used as an accent on some of the pieces, these creations are completely free of nasty chemicals.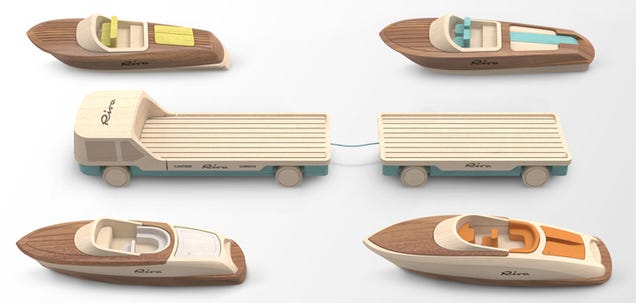 And there's no point in owning a boat if you can't actually get it to water, so the collection includes a truck and trailer combo capable of hauling two of Riva's scaled-down cruisers. That being said, you might not want to jump in with both feet and grab all five of these creations at once because it looks like they each sell for £100 (€140).
The craftsmanship and hand-finish probably makes each one completely worth it, but might what to think twice about handing one of these to a toddler with access to paints and pens. [Riva via MadeInDreams via designboom]
---
This article originally appeared on Toyland, Gizmodo's toys and collectibles blog