At last, no more roaming the streets of your town hoping Cupid's arrow will guide you to that dreamy B-movie star. Because thanks to Tinder's new Verified Profiles, those local celebrities on Tinder will now be verified.
The location-based dating app announced the new verification feature yesterday, which works thusly: the profiles of "notable" users will bear that telltale blue checkmark of prestige, just like Twitter's own verification feature. "Now when notable public figures, celebrities and athletes appear in your recommendations, you'll know it's for real," the company explains, tantalisingly.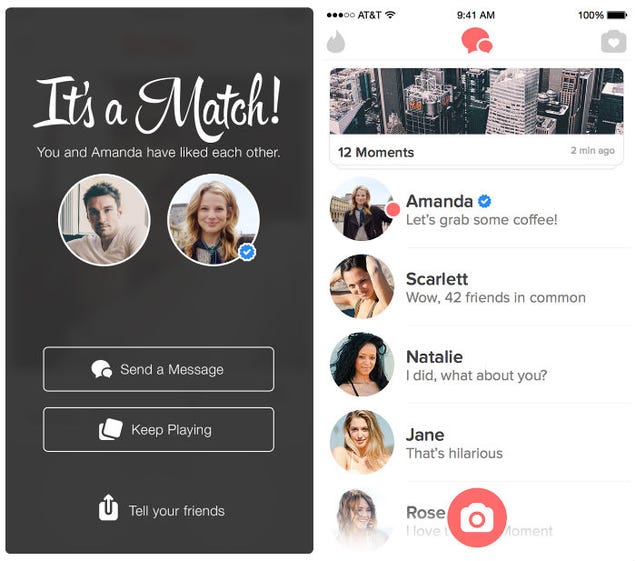 One thing that remains unclear about this new functionality? Why people who are used to fame would want even more attention, especially in one of the most popular digital meat-markets. But then, it also grants them the best of both worlds: they get all the fawning admiration that celebs enjoy, but can still filter matches, carefully curating their way to that perfect hookup.
Hmmm, maybe. And this all sounds better for Tinder users in Los Angeles rather than Leicester. While Hollywood hook-ups might bring you legitimate celeb meetings, a girl who played a crash victim in Casualty is perhaps not such an exciting potential date.
Celebrities: They're just like us! Well, kind of. In reality, verification for Tinder is probably the kind of feature that's aimed at making the app attractive to users who aren't verified, just as much as the ones who are.
Images via Tinder