If you have't taken a moment to appreciate the fact that hundreds of Earth-orbiting satellites are photographing our planet right now, and that this is a goddamn technological wonder, here's your opportunity.
Open California is a new project unveiled this month by Planet Labs, a team of ex-NASA scientists dedicated to imaging the entire world and providing the data to the citizens of Earth. Planet Labs currently operates the largest constellation of Earth-imaging satellites, over 100. By 2016 it hopes to have round-the-clock coverage of the entire planet.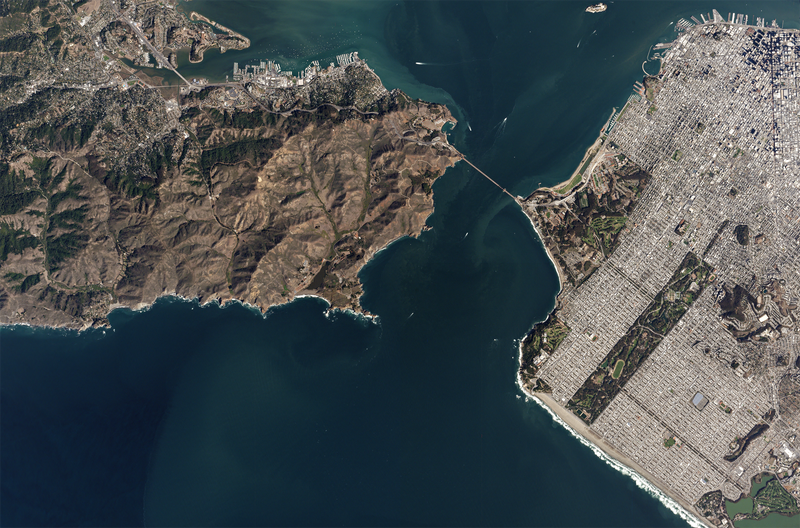 San Francisco, Golden Gate Bridge & Marin. Captured on 10-22-2014 by a Planet Labs Dove satellite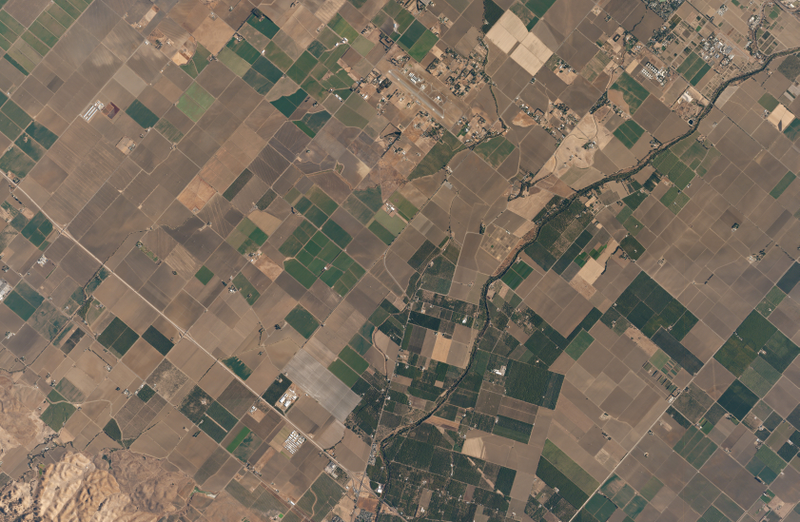 Agricultural fields near El Rio Villa in California's Central Valley
With diverse landscapes that are being shaped by both natural forces (tectonic activity, climate change) and human elements (agriculture, irrigation, development), California is in many ways the ideal testing ground to realise the full potential of a continuous, high-quality satellite dataset.
"There are a few reasons we chose California for our first open data release," Planet Lab's Rachel Holm told Gizmodo in an email. "There's a range of landscapes—mountains, coastlines, large cities, agriculture, deserts— that can be used for a diverse set of projects across a lot of industries and interests. California has a large developer community, too....and we're excited to learn about the insights they find and the unique applications they build."
So far, the database includes archival imagery from RapidEye satellites (from October 2013 onward) and Dove satellites (from August 2015 onward), but it's being updated every two weeks with new data from both. The images are available under a Creative Commons license to analysts, researchers, developers, or anyone who has an interest in exploring California's changing landscapes through time.
To get a sense of just how powerful a tool this is, Open California has a number of demos you can check out right now. Watch the Sierra snowpack grow and recede, visualize the dramatic impact of drought on Folsom Lake, or marvel at the changing colors of agriculture in the Central Valley. If you want to start using the data now, you can join Open California here.
Images via Planet Labs
---
Want more updates from Gizmodo UK? Make sure to check out our @GizmodoUK Twitter feed, and our Facebook page.