Instagram has long held onto its camera icon, which adheres to the skeuomorphism that was so popular in Android and iOS design years ago. Now, the world's most popular photo app is getting a visual refresh with an app that feels like it actually belongs on a smartphone in 2016.
But it's not just the icon that's getting a big change, Instagram will be rolling out its experimental black-and-white design, which until today, was only available to a few users. This change is actually a very good thing, bringing images to the foreground because they don't have to fight with Instagram's old blue colour palette. Instagram also reimagines the like button, now with just a simple heart rather than a heart within a chat bubble. Similar streamlined design can be seen in small visual tweaks throughout the new app.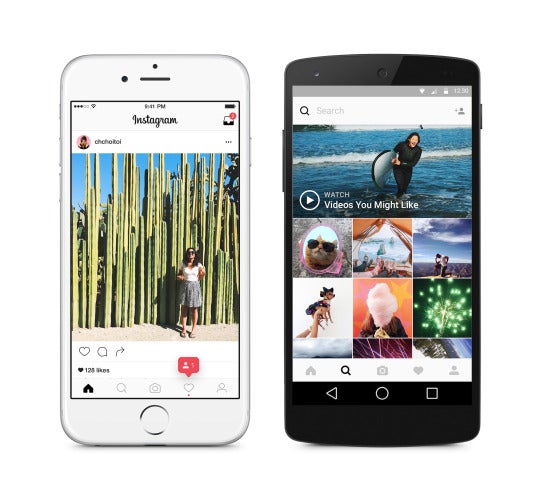 Instagram is rolling out the new look today on Android and iOS. Instagram's other apps, Layout, Boomerang and Hyperlapse, will also get a similar visual refresh.