Nvidia president and CEO Jen-Hsun Huang had a pretty big grin on his face when he announced Nvidia's newest and fanciest video card, the GTX 1080. "This had an R&D budget of billions of dollars," he told a crowd of gamers in San Francisco. "Pretty sure this thing could go to Mars."
It's fast too—according to Huang's claims. It's purportedly twice as fast as two Nvidia GTX 980s SLI'd together (that's when you pair the cards up to get the benefits of both cards' processors) and significantly faster than the current king of speeds, the Nvidia Titan X. Huang even provided a handy graph that claims the Nvidia 1080 is faster than the Titan X while sucking down a third of the energy.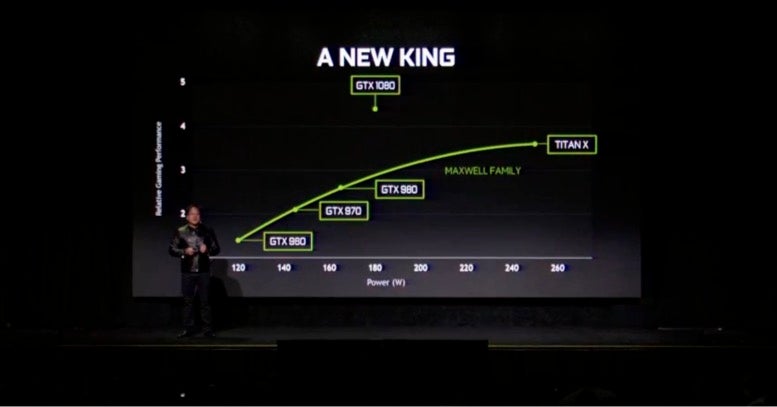 He then showed off the 1080's ability to render some pretty fantastic game renders at 60fps. "We're going to leap across the uncanny valley," he assured the audience.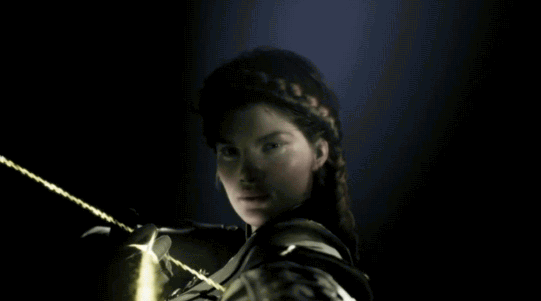 That's a pretty bold claim—and one you've got to make when you've sunk as much money into a product as Nvidia has put into the 1080.
There's no word on how much this beast will cost, but a Nvidia Titan X currently goes for up to £1300, while a 980, the 1080's direct predecessor, goes for nearly £500. That's a big spread for potential MSRP, so PC gamers better start saving their pennies now.
[Nvidia]