If, unlike me, you look ineffably cool wearing a giant parka, slogging around in the snow and freezing your bum off, you might consider a jaunt to the White Desert camp in Antarctica. Also, you'll need £55,000 for an 11-night stay.
The camp has been around for some time — it's supposedly played host to members of the Saudi royal family, Prince Harry, and two "brawling heiresses" — but as Bloomberg reports, it recently received a "complete luxury overhaul" for its 10th birthday.
What does that mean, exactly? Bloomberg has all the one-percenter friendly details:
What it now humbly calls "sleeping pods" are six heated fiberglass domes, with bamboo headboards, Saarinen chairs, fur throws, and en suite bathrooms stocked with sustainable Lost Explorer-brand toiletries, created by a scion of the de Rothschild family. Wooden skis adorn the walls; thick parkas for each guest hang from free-standing coat racks. And each suite stands alone on a rugged strip of land in the interior of Antarctica, midway between a frozen lake and towering walls of ice.

Whereas the dining room once consisted of one long wooden table, it's now a more formal affair, with furs thrown over chairs that wouldn't feel out of place in a Brooklyn Heights apartment. After hangout sessions with 6,000 emperor penguins, this is where guests share convivial, three-course meals comprising ingredients and wines flown in from Cape Town. (They're prepared by an in-house chef who cooks privately for the British Formula One driver Lewis Hamilton when he's not at camp.)
What a coincidence. I, too, have an in-house chef!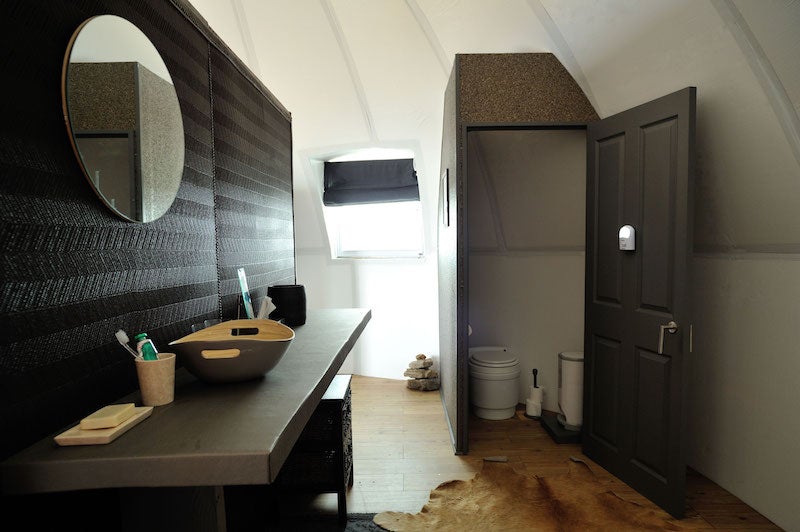 Image: White Desert
If you have the money, however, that £55,000 (€64,000) price tag is all-inclusive, so you can check out blue ice caves, go kite-skiing, and partake in something called abseiling. Throw in an extra £5,700 for an overnight trip to the South Pole, and you'll be the proud owner of a "custom Bremont timepiece [that] comes engraved with the date of your visit". That's basically the same thing you get when you use one of those coin elongation machines, right? [Bloomberg]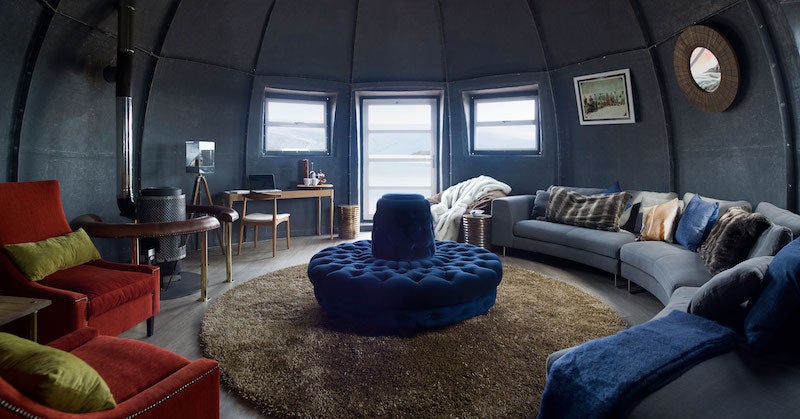 Image: White Desert