We first covered Rahul Agarwal's Polygon measuring spoon a couple of years ago. Made from a flat piece of etched plastic, it folds into a measuring spoon of various capacities depending on how you hold it. Now the Polygon is finally becoming a reality through Kickstarter, so you can soon make your, drawers sightly less cluttered.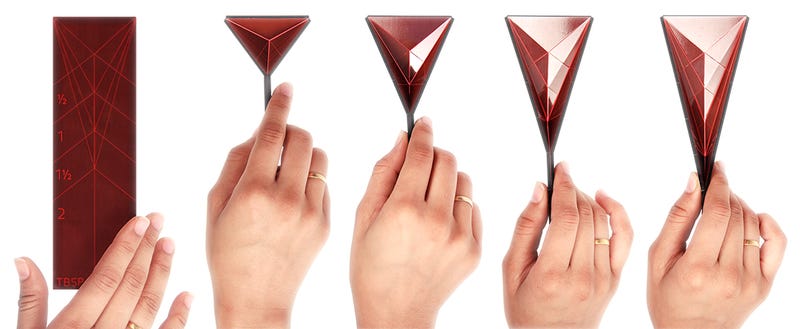 Using the Polygons is easy. Depending on where you grab the spoon, and how you pick it up, it folds itself into a measuring container of different-sized portions. Its ease of use isn't the Polygon's biggest selling point, however. What's really got me going is how easy the gadget is to clean.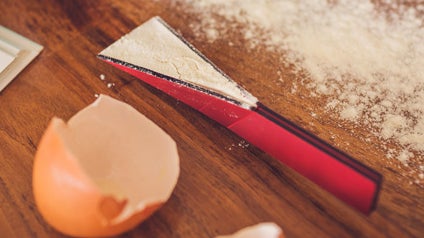 Agarwal is finally bringing his creation to the masses through a Kickstarter crowdfunding campaign with a funding goal of $10,000 (£8,128). However, with 33 days still to go, it's already managed to raise over $280,000 (£227k).
That doesn't necessarily guarantee the product will successfully make it into backer's hands, but given the cleverly simple design of the product, there hopefully won't be too many speed bumps that will delay it getting shipped out to anyone who pledged $12 (£9.75) to help bring it into the world. [Kickstarter - Polygon]