At this year's October live event, Microsoft's rallying cry has been "3D for everyone." The unlikely standard bearer? An overhauled version of MS Paint, its legendary digital art tool.
The new, 3D focused Paint will give users the ability to work in three axes using a variety of new tools. While it's able to import 3D scans, the "magic select" is able to pull images from their background easily, and "doodle" instantly turns any 2D drawings into 3D renders. All the extant 2D brush, pen, and pencil tools will have the ability to interact with 3D objects as well. Microsoft are also planning on adding 3D scanning to all Windows phones, though the timeline for the rollout is unclear.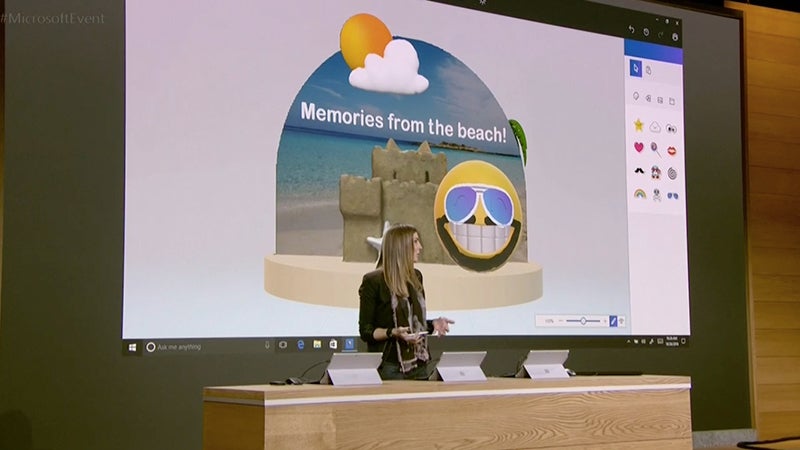 A robust library of 3D objects to play with in Paint will be provided by Remix, as well as a partnership with Sketchup. Sharing to Facebook is supported natively, and will display on timelines as a rotating gif. But most impressively—Paint projects will be able to be 3D printed right from the app.
Microsoft's fresh coat of Paint will be available in the Windows 10 Creators Update which ships next spring.