At last year's Toy Fair Hasbro made it a lot easier for Marvel fans to live out their superhero fantasies without requiring an Avengers-sized budget. The company's detailed but affordable role-play line is expanding this year with two new accessories for Thor fans, and those who wish they could join the Guardians of the Galaxy.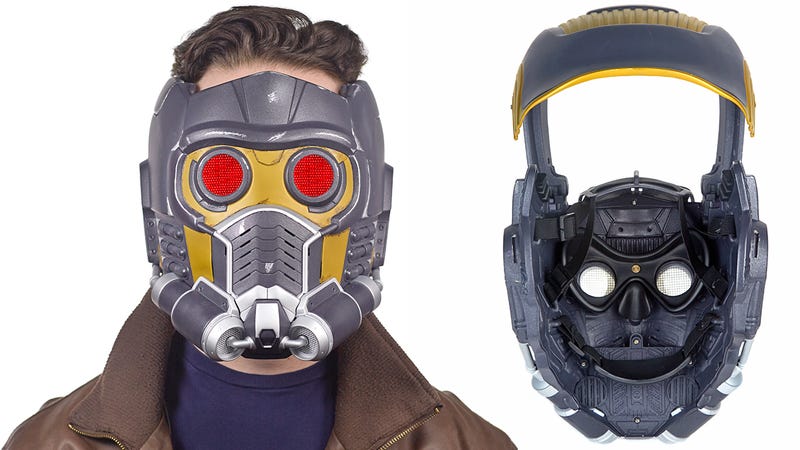 Aspiring Star-Lords who already have a classic Sony cassette tape Walkman can complete their Peter Quill costumes with this Marvel Legends Series Star-Lord Electronic Helmet. Three AA-batteries power electronic sounds and a pair of glowing eyes. Inside and out it features details inspired by the prop that Chris Pratt wears in the Guardians of the Galaxy movies, although it doesn't just disappear the push of a button. In lieu of expensive visual effects, a hinged access panel on the back lets you slip the helmet on and off, and adjust its size for most adult heads.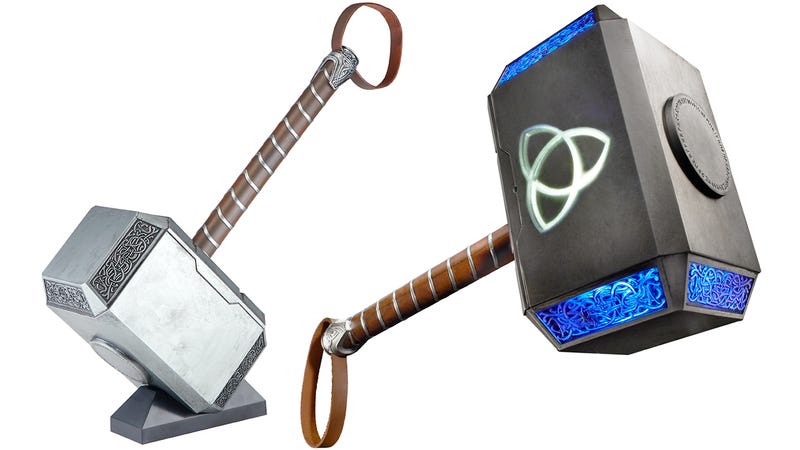 If brute strength is more your thing, Hasbro has also created a full-scale replica of Thor's Mjolnir hammer that only trick-or-treaters and convention attendees are worthy enough to wield. Powered by three AA-batteries instead of Asgardian magic, the Marvel Legends Series Thor Mjolnir makes thunderous sound effects as you swing it around, with light-up rune patterns that are a lot safer to play with than real lightning streaking down from the clouds.
Both role-play accessories will be available for pre-order on Amazon starting at noon on Saturday, February 18th, for $100 (£80) each. But you'll have to wait until the fall, well past the San Diego Comic Con, to get your hands on them and complete your costume.[Hasbro]