A new tabletop miniatures game is coming, starring your favourite Game of Thrones badasses, just in time for winter. CMON Limited has announced its plans for A Song of Ice and Fire: Tabletop Miniatures Game, a new miniatures wargame that lets fans of the books and show fight to the death in their quest to control the Seven Kingdoms.
"This project allows us to dig deep into George R.R. Martin's mind and recreate the iconic battles from his award-winning novels on the tabletop," CMON's founder and president David Doust said.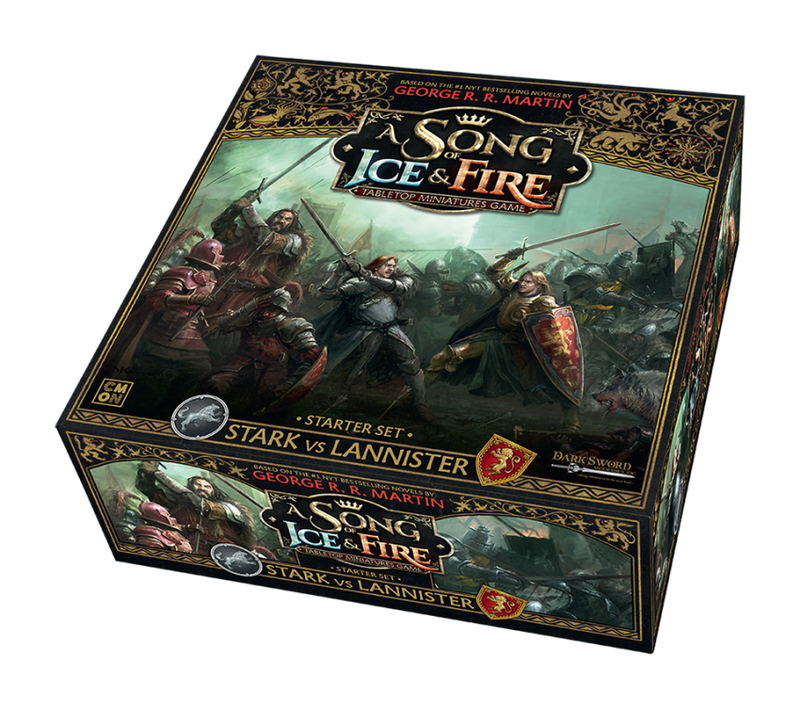 A Song of Ice and Fire: Tabletop Miniatures Game has players pick their favourite Westerosi House and engage in "off-book conflicts of their own design," although you can totally recreate famous fights from the series, like the Battle of the Bastards. Hell, if you want, you can change the entire story—get rid of the Red Wedding and have Robb Stark invade King's Landing, or save King Joffrey so he can rule as a little shit-faced terror forever, long may he reign.
CMON has partnered with Dark Sword Miniatures to create the figurines, with the first set featuring Lannisters and Starks (fingers crossed the Targaryen set features giant-ass dragons, too). Battles can range from small skirmishes with a few combat units to a full-on war with hundreds of miniatures. And, of course, each House is led by its iconic heroes, like Jaime Lannister or Robb Stark... although things didn't work out too well for the latter. The Kickstarter for the first set launches by late fall, and CMON plans to release the first set sometime in 2018. [Watchers on the Wall]