Listen, friends don't let friends drink green beer. We're talking about cheap beer, plus green. It is more than possible to make a drink that pays homage to The Emerald Isle without compromising your dignity in the process. Here are a few great ones.
Last year we brought you five delicious, green alternatives from some of the best bartenders in the country. This year, those bartenders are back for more, and the drinks look even better.

Erin Meadow (an Irish field)
First up, we have one from our good friend Sother Teague of NYC's killer cocktail bar Amor y Amargo (and many others). Direct from the horse's mouth:
"If you're dead set on having a green cocktail for St. Patrick's Day you might consider something a little more grown up than dyed, flavourless and flat beer. Look deep into the back-bar and reach for our old friend Chartreuse. Chartreuse gives its name to the colour chartreuse, which was first used as a term of colour in 1884. Introduced in 1737, it's been around long enough to prove that the monks who make this herbal liqueur know what they're doing. With over 130 herbs and botanicals in the mix, it's got a rich and complex flavor that will grab your attention right away. Also, clocking in at 55% ABV or 110 proof, a little goes a long way.

Here then, for your approval, is a great and slightly more sophisticated tipple to enjoy on St. Patrick's Day. And, as a bonus, it's green. Sláinte!
Ingredients:
- 50ml Bushmills Irish Whiskey
- 25ml Chartreuse
- 25ml Imbue Petal and Thorn vermouth
Directions:
- Pour all ingredients into a mixing glass and add plenty of ice. Stir to chill and dilute. Strain into a rocks glass over fresh ice. Garnish with a fresh lemon twist. Enjoy!
According to Sother, "The Bushmills will deliver notes of vanilla and honey while the chartreuse will slightly sweeten the drink while adding lots of herbal qualities. The vermouth serves to slightly soften the drink and brings notes of chamomile tea and citrus." Can't wait to try this one.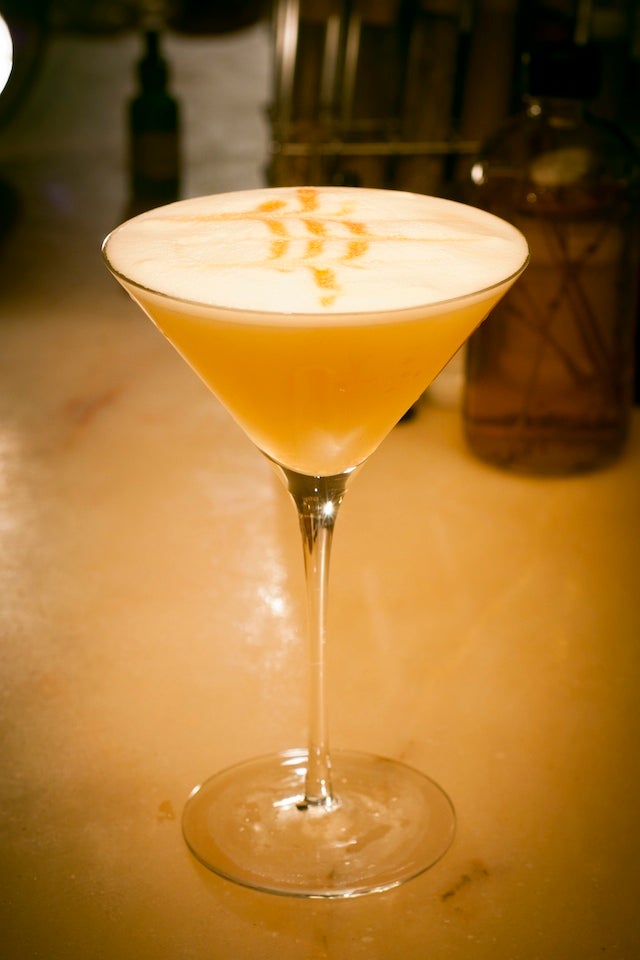 Winterfell
Drunkness is coming! Caitlin Conley, sent us a couple amazing drinks from the amazing Apothéke in NYC. While the first isn't green, it's Irish enough, and it sounds amazing. Plus, Game of Thrones.
Ingredients:
- 50ml Irish Whiskey
- 25ml Orgeat
- 12.5ml Maple Syrup
- 1 Egg white
- Dash of Aztec Chocolate Bitters
Directions:
- Shake all ingredients heavily and strain into a cocktail glass. The egg white gives the cocktail a smooth texture and a nice froth at the top. Dust with cinnamon.
I'd cut off my hand for one of those.

Deal Closer
Another one from the Apothéke crew. This one should be green enough for those of you are live in fear of being pinched.
Ingredients:
- 50ml Vodka
- 3-4 pieces sliced cucumber
- 4-5 Mint leaves
- 25ml Aphrodisiac tea
- 12.5ml lime juice
- 12.5ml simple syrup
Directions:
- Muddle the cucumber and mint in a mixing glass, add the other ingredients, shake and strain into a martini glass. Garnish with a slice of cucumber and mint sprig.
Sounds super refreshing.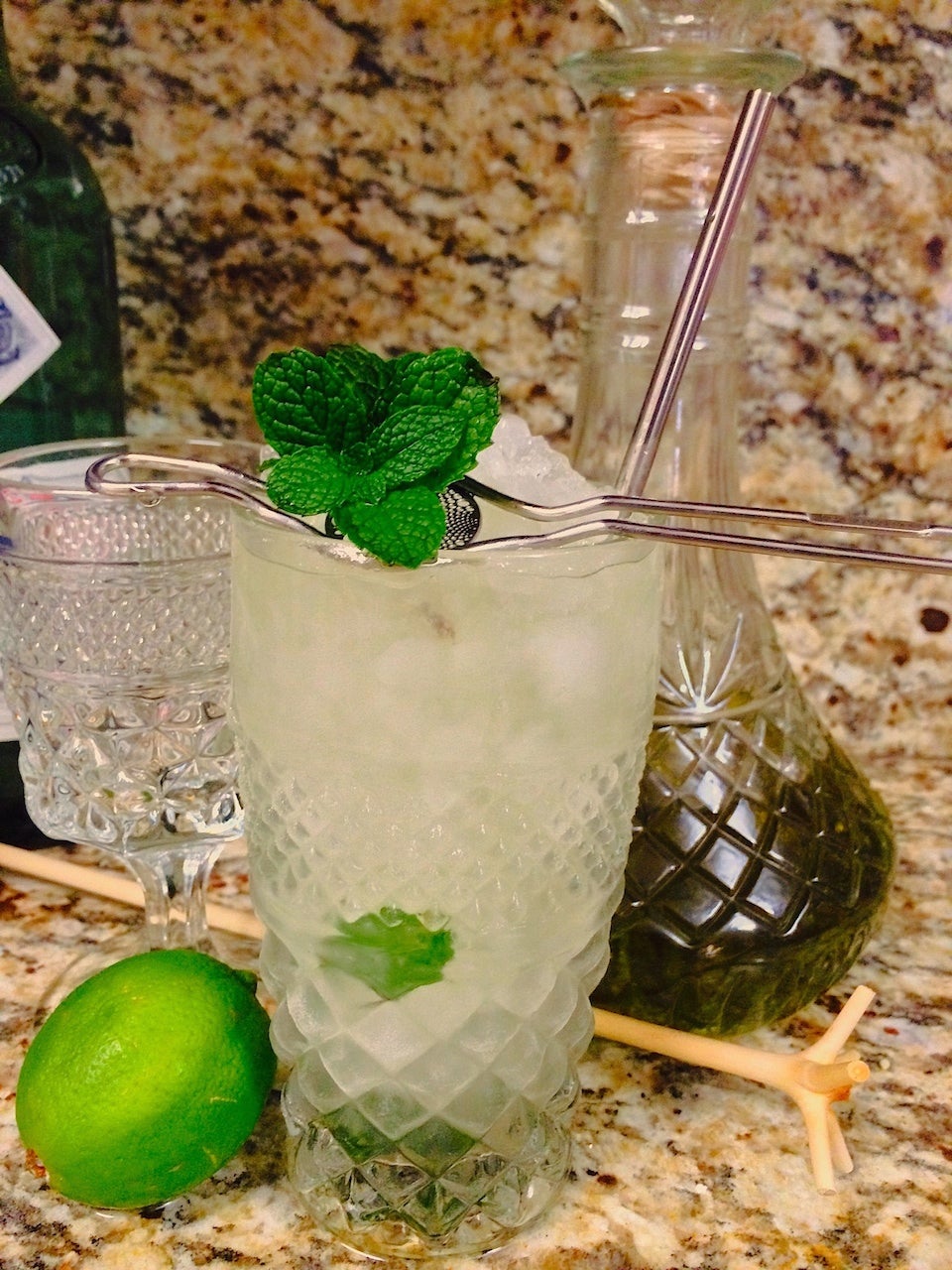 Celtic Swizzle
Lastly, we have one from the incomparable Freddy Diaz, president at Alambiq, a mixology consulting company based out of Florida. While we couldn't get a photo of this one, it absolutely made our mouths water.
Ingredients:
- 50ml  gin

- 12.5ml Pernod absinthe

- 25ml  Dolin dry vermouth

- 1/2 lime

- Large pinch of mint
Directions:
- Build in tall specialty glass, gently slap mint in Palm, toss in bottom of glass, build rest of ingredients in glass on top of mint, fill with nugget ice, top with soda water, gently swizzle to mix ingredients and add additional ice on top. Garnish with large mint sprig.
So, right there, you have four delicious, classy drinks that will help you celebrate St. Paddy's day while not also dying your soul. If none of these inspire you, you should
check out last year's list
. Thanks for drinking with us, and see you next week for another 
Happy Hour
.
---
Top Image credit: Shutterstock/Jason Stitt and Shutterstock/GalaStudio