San Francisco, as everyone who lives there knows, is a city desperate for more space. But making due with a small lot can sometimes lead to amazing things—like this home designed by Craig Steely.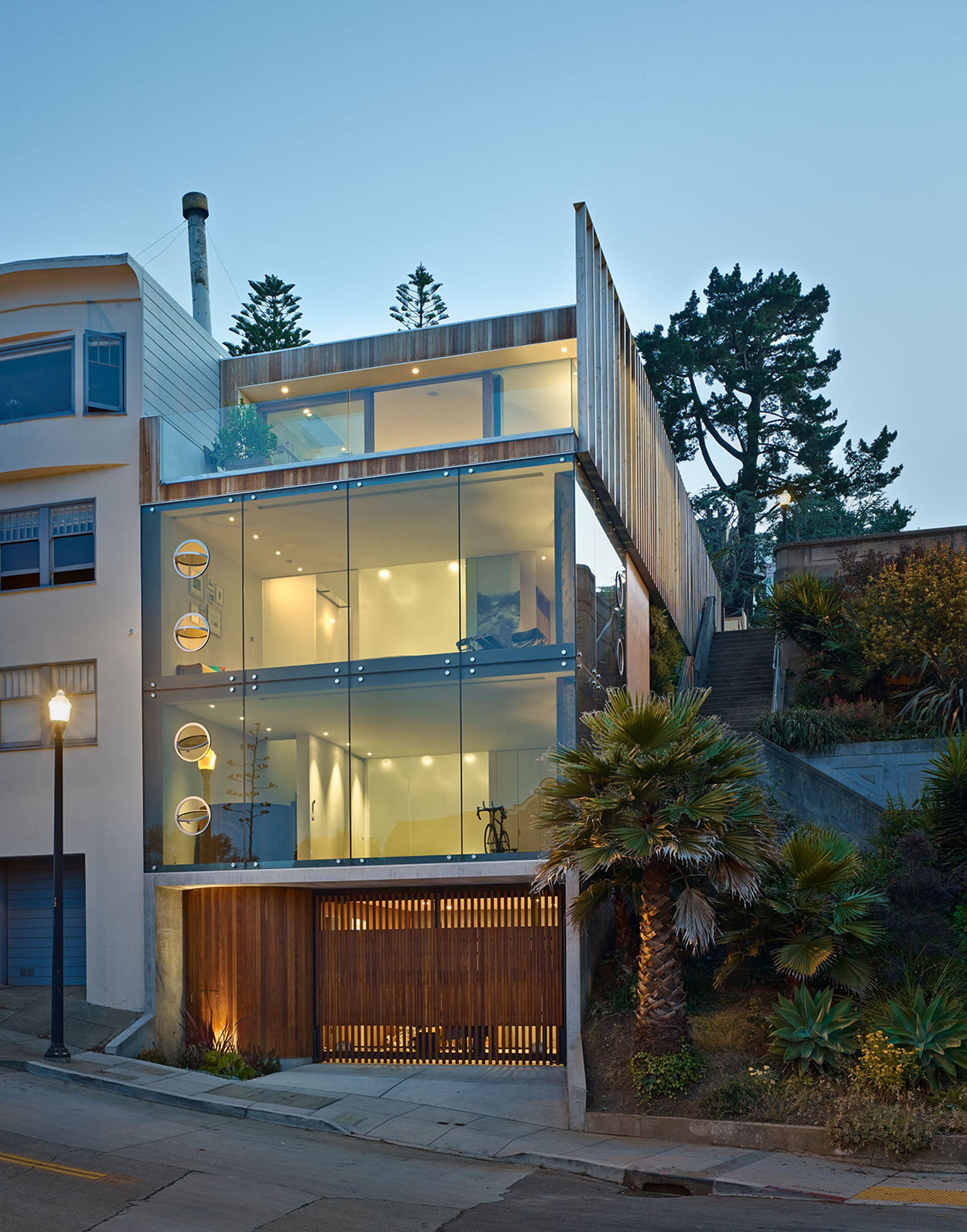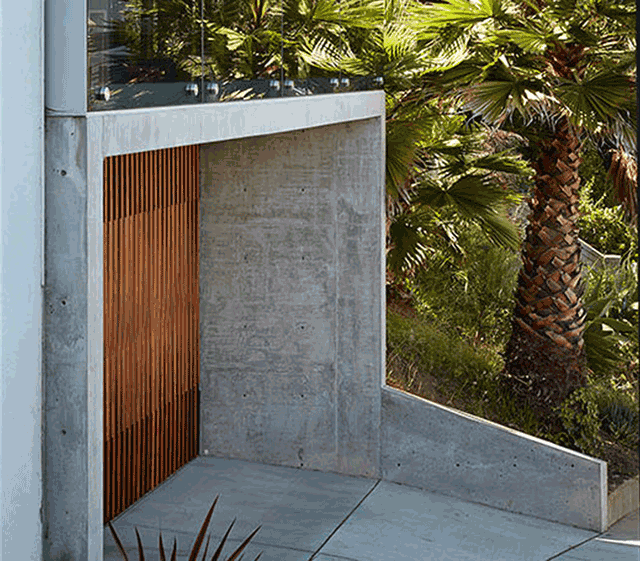 The one-year-old house is built atop a 7.3 metre by 7.3 metre concrete garage, perched above San Francisco's Dolores Park. The three-storey home is actually quite small, but a number of clever details make it seem expansive—from submarine-style pivoting windows to the operable wood louvres that reappear around the home.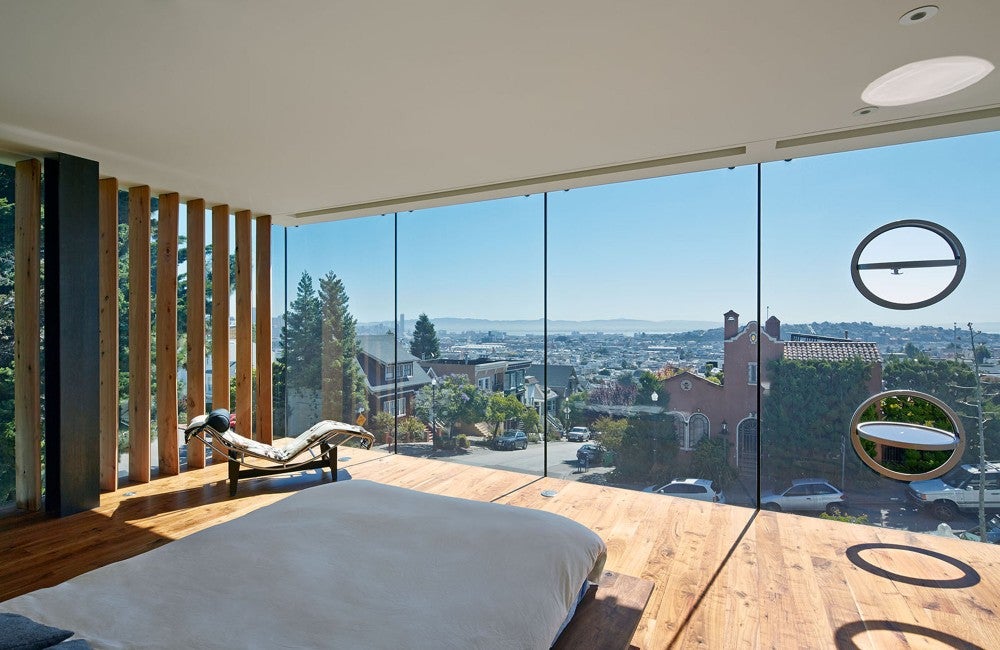 Image: Bruce Damonte.
In fact, Steely explains that those louvres have a special connection to city history—they were harvested from the construction site of the new Golden Gate on-ramp:
Around the time the house was being designed, the new on-ramp to the Golden Gate Bridge was under construction which necessitated clearing a grove of Monterey Cypress trees in it's path from the Presidio. We secured some of these trees and working with a local milling shop turned them into 90 solid wood louvres.
But by far the coolest detail? The magical garage door, which is made up of dozens of perfectly-crafted wooden slats, which slide on inverse axes to open and close. It might be the first time a garage door has ever been described as "exquisite." And hopefully not the last. [ArchDaily]
Images: Bruce Damonte/Craig Steely.