For three years, the fate of Saudi Arabia's Kingdom Tower has hung in the balance. The kilometre-high tower, conceived in the heady days of the 2000s, has gone through multiple false starts and height chops since 2008. Now, its creators have set a date to begin construction.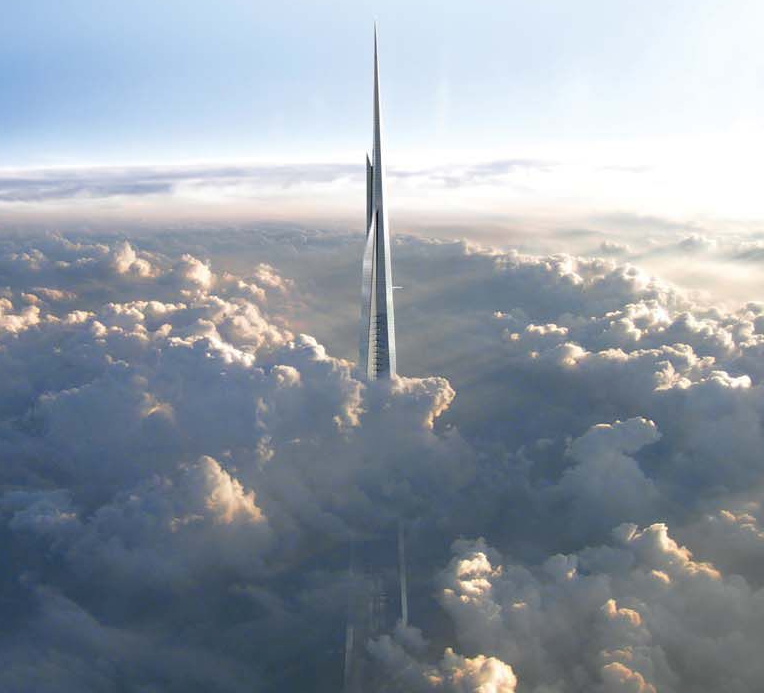 Workers at the tower's site in Jeddah started driving 270 huge foundation piles 110 metres into the sand last year. But it was unclear if the building would ever emerge—or if it would remain a gaping hole in the middle of the city. Here's what work at the site looked like in 2012: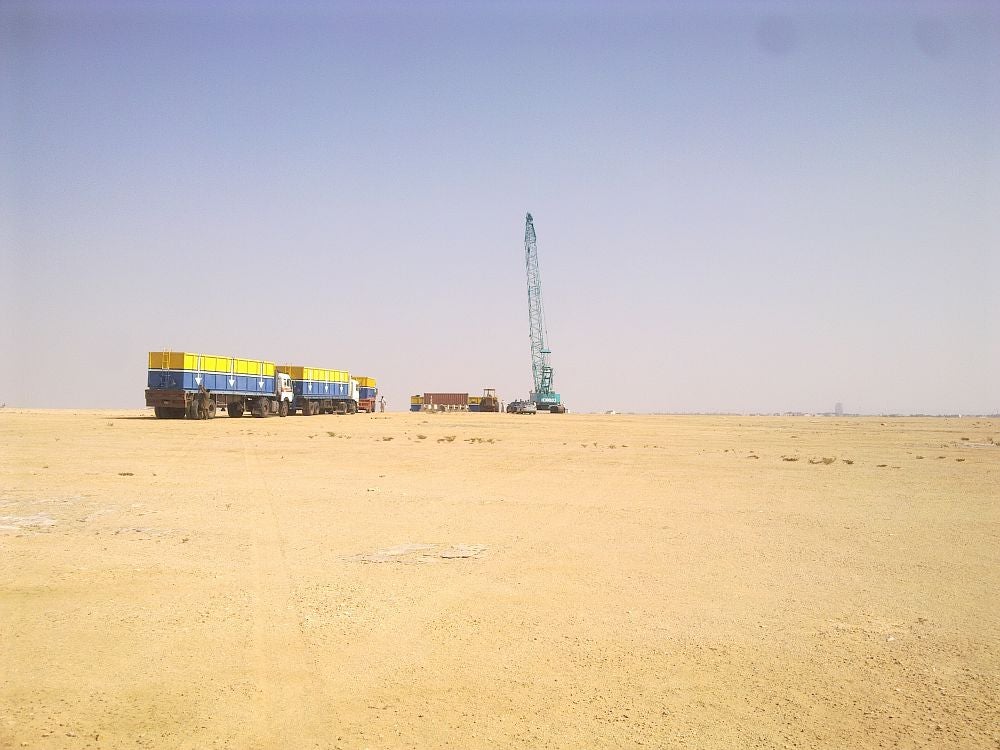 Image: Azam, user of the aqarcity forum/Skyscraper City user patrykus.
According to BD Online, the $1.2bn (£800m) project is officially back on. Investors have set a starting date—April 27th—and have chosen a construction manager: the UK-based companies EC Harris and Mace, which will jointly run the project. Mace is the same company that managed construction of Renzo Piano's Shard, in London.
But there are plenty of unanswered questions about Kingdom. Amazingly, no one is quite sure how living at 1,000 metres will affect humans. It's also unclear how elevators inside the building will work, since the current weight of elevator cable makes it impossible to support above roughly 600 metres.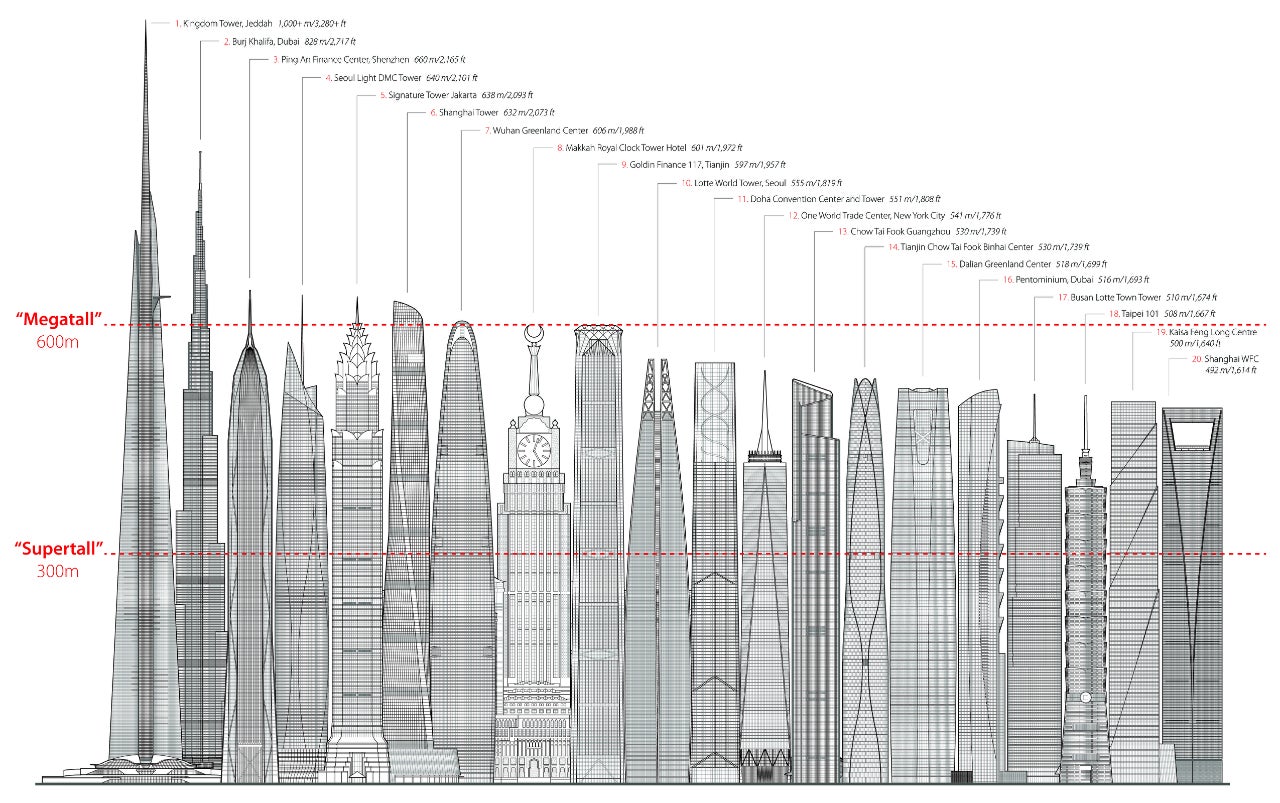 Image: CTBUH.
In an interview with Bloomberg, Adrian Gill—one half of Adrian Smith + Gordon Gill Architecture, who designed the tower—had the following to say about the unknowns:
There may be a limit to the rapid change in height the inner ear can stand. At extreme heights, an elevator might need to be designed to go slower than one might want, or to rest at a middle floor. But that's not something apartment buyers are likely to favour.
But all of those uncertainties are exactly why supertall construction is so interesting: we can do as much research and testing as we want. But ultimately, we won't know until we try. [BD Online]