It's not easy being an artist these days, what with protesters smashing your art
and Cossacks smashing your face. Thankfully, one Chicago-area artist has devised an ideal solution for protecting performers: delightfully-psychedelic cloth armour suits that won't inhibit the wearer's artistic freedom. Freedom of movement is another matter, however.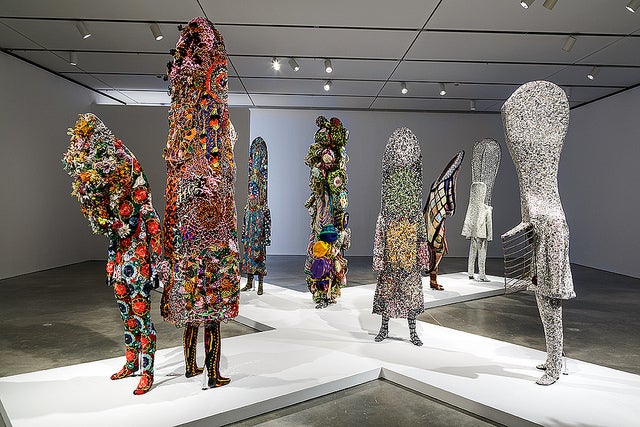 These Sound Suits are the product of Chicago-area performance artist and choreographer, Nick Cave—who last year unleashed 30 textile "horses" to freely roam and graze in Grand Central Station—who began developing the armour in response to the 1992 beating of Rodney King. The suits, he recently told Hi-Fructose, aren't just to protect their wearers—they are meant to alter the wearer's centre of gravity and physical interactions with the world outside.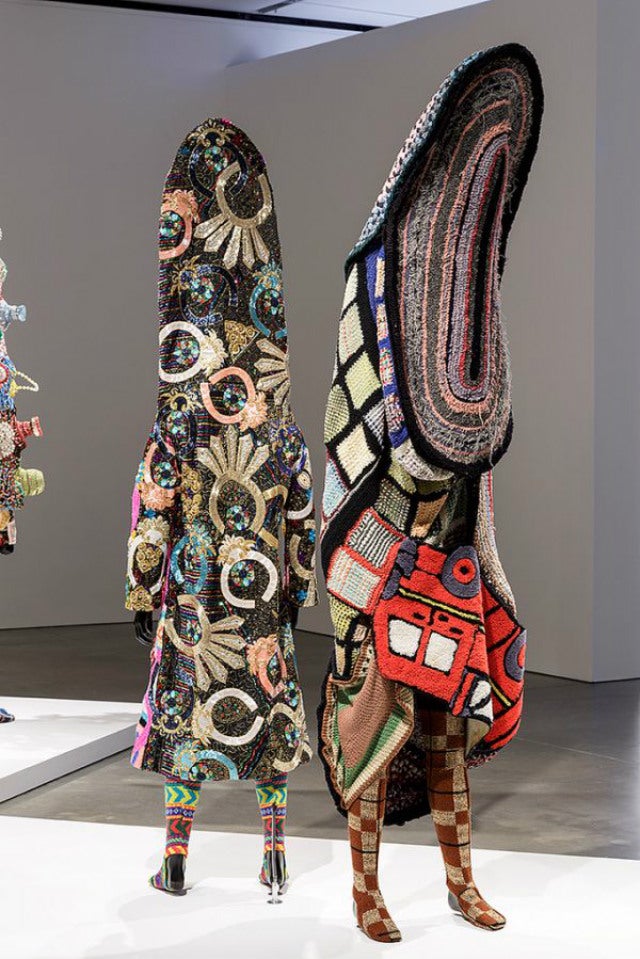 Cave's Sound Suits are currently on display at the The Institute of Contemporary Art, Boston and will be through May 4. [ICAD Boston via Hi Fructose]
Images: John Kennard