For most writers, the idea of a retreat is a wistful fantasy. Many writers live in the city, far from that reclusive dream-cabin in the woods. So what's a writer to do? Well, you could just build a cabin in your garden, like this guy.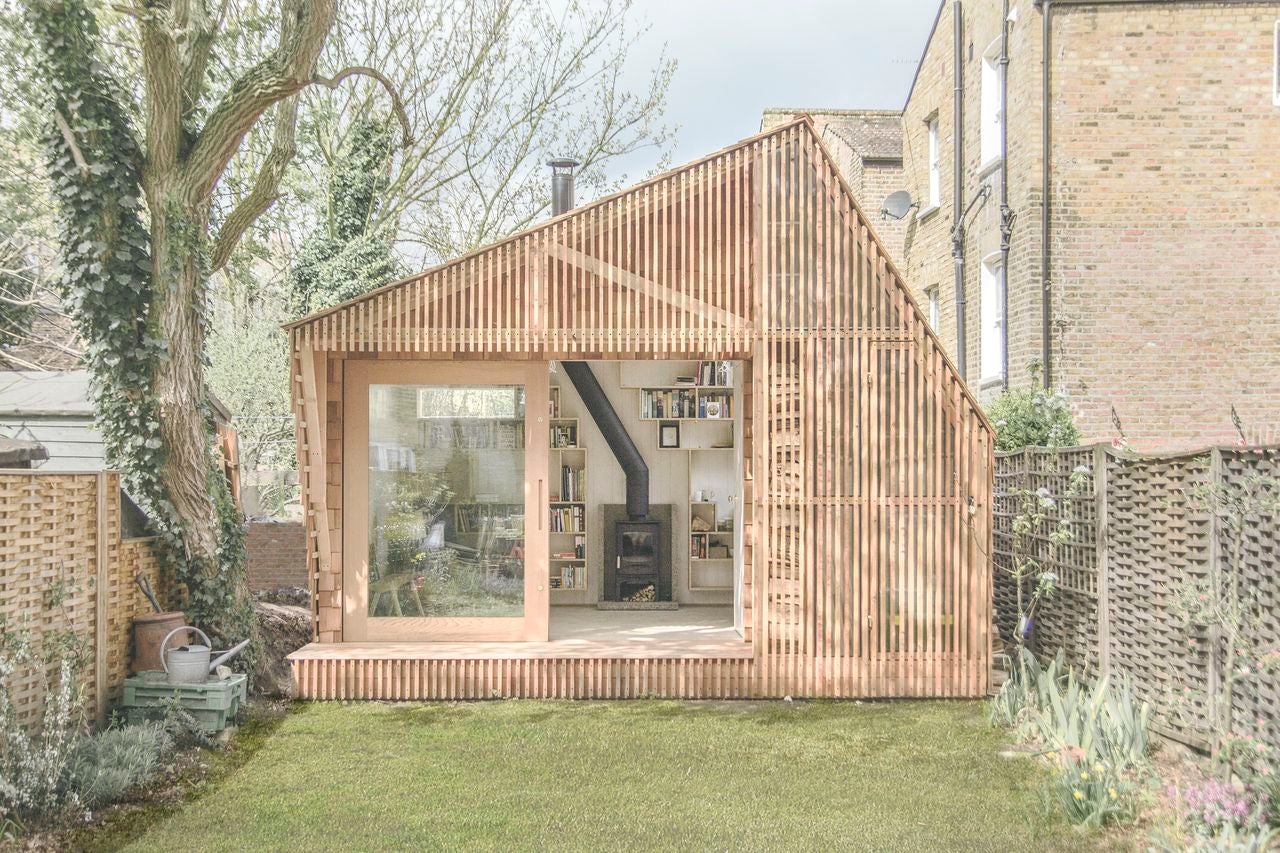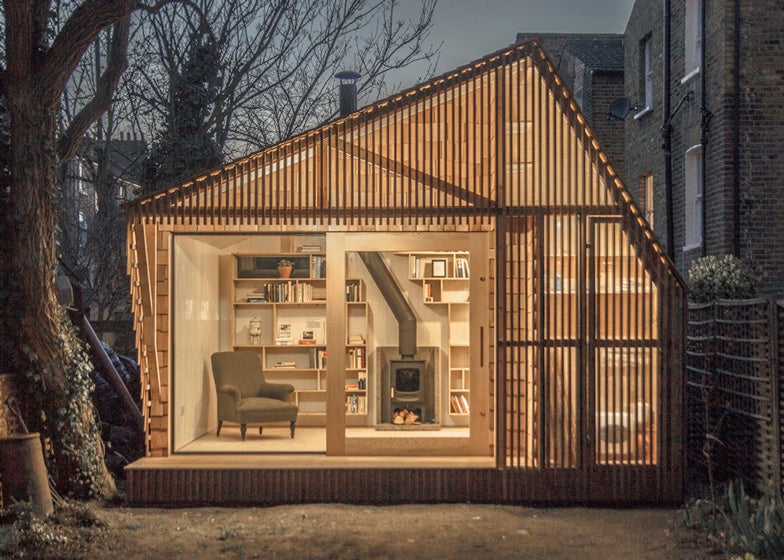 An unnamed writer and illustrator based in Hackney, London, recently commissioned WSD Architecture to build him a convenient writer's retreat. It's a simple cedar cabin that the designers describe as "a fairy-tale hut at the bottom of the garden where the client can retreat and immerse himself in his work."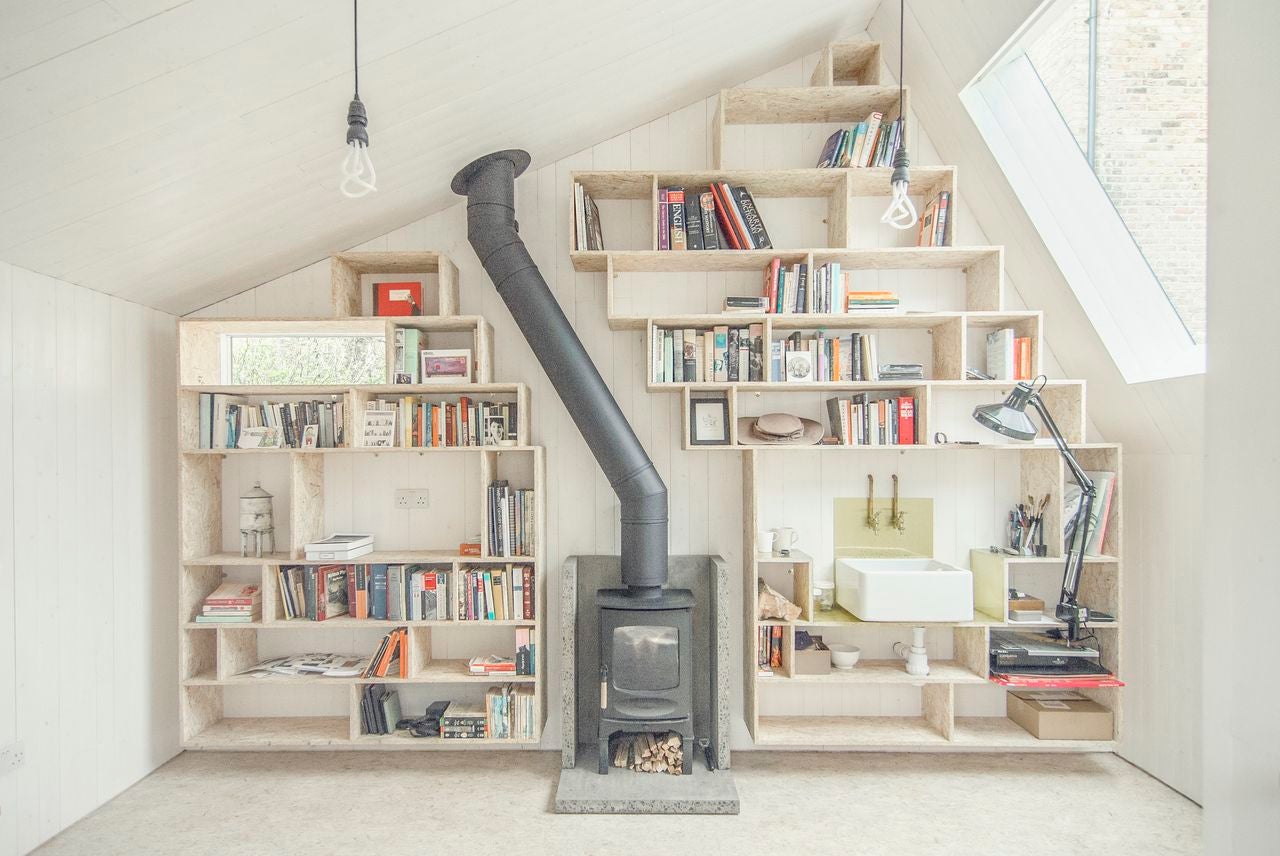 Inside, that means nothing but the basic amenities. There's a sink, a wood-burning stove, and of course, plenty of bookshelves. The writer's desk sits under a massive skylight that keeps the whole place bathed in sunshine during the day. The skylight also makes for a great space to stare off into when trying to think of the best way to end a chapter.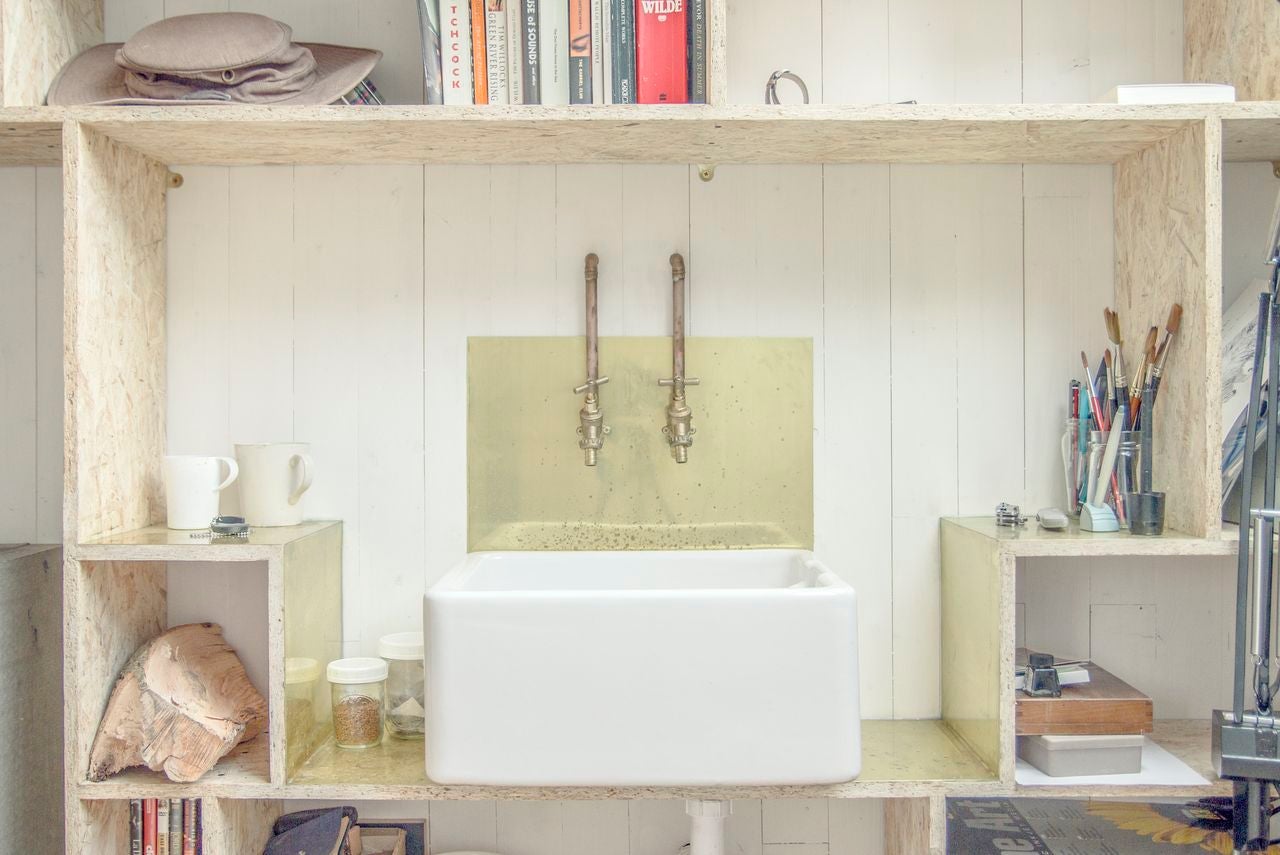 The outside is simply gorgeous. The sliding door entrance is framed in a curved veranda and narrow slats that let light in and out, creating a glowing façade at night. There's also room to store firewood neatly out of view.
Meanwhile, the sides and back are all covered in cedar shingles.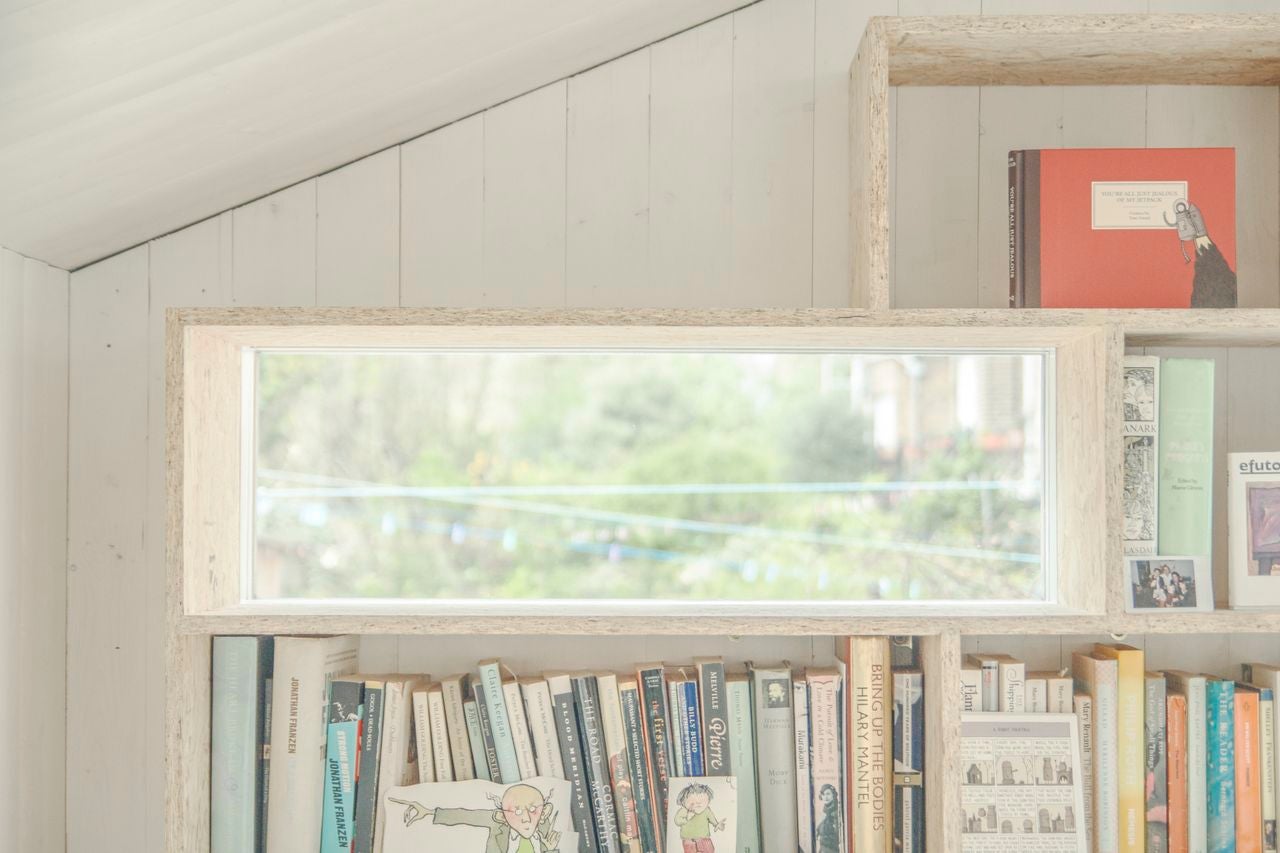 The writer's cabin looks lovely and, accordingly, has been shortlisted for the Architects' Journal Small Projects Competition 2014. It's not just about looks, though. With the cedar and the wood-burning stove and everything, this thing must smell amazing. [WSD Architecture via Dezeen]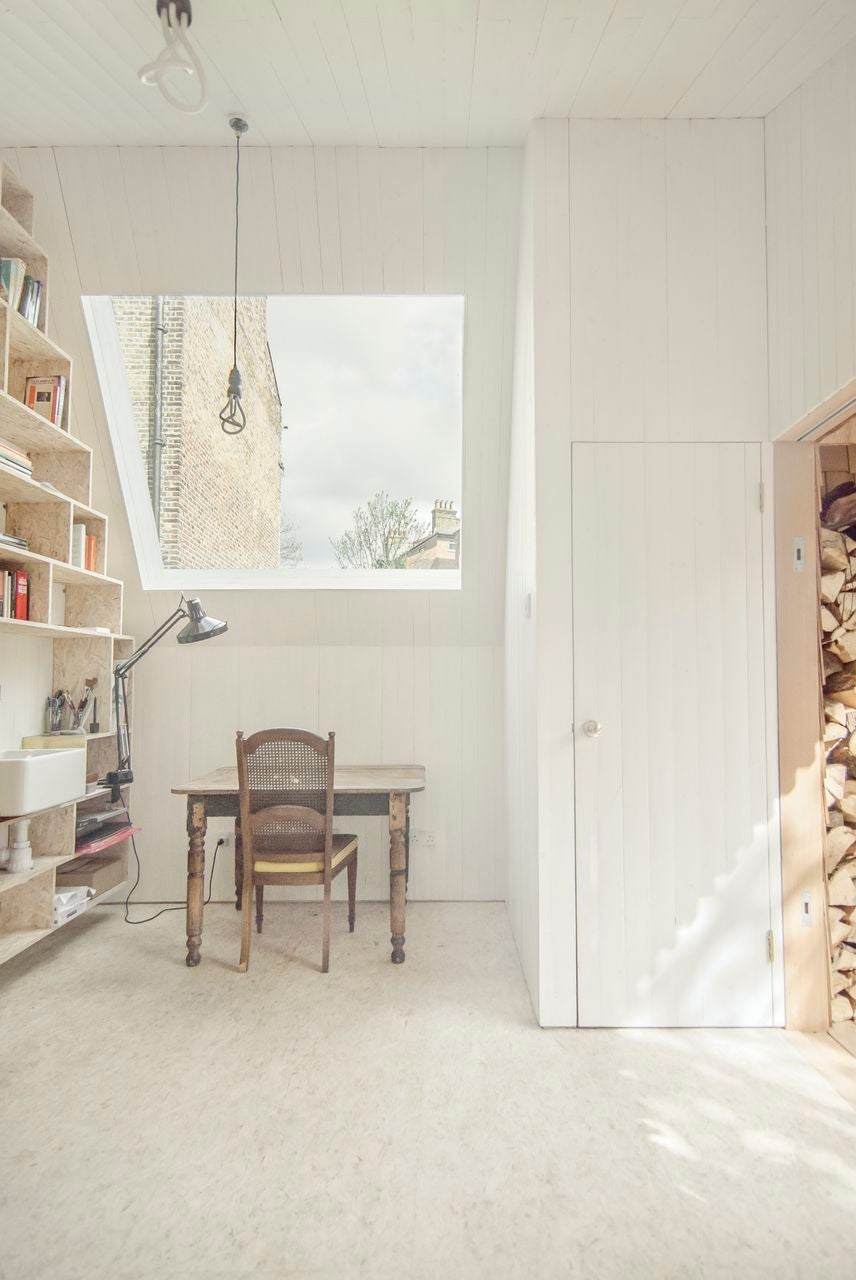 All images via Wai Ming Ng / WSD Architecture