V-Moda, the decade-old veteran of the new-wave of headphones is just launching a fresh set of impressively over-engineered cans. They fit you snug like a tailored suit and last as long as a tank.
Portable on-ear headphones with 40mm drivers that cost $212 (£127 excl. shipping to the UK) from V-Moda's website, where you can pimp out your phones with some customisation options.
V-Moda is an original player in the high-quality, fashionable headphones game. The company's gear has always been very sturdy, with distinctive style that some people like and others find gaudy. The XS cans hope to broaden the appeal of big headphones to a section of people who don't like how huge big headphones look.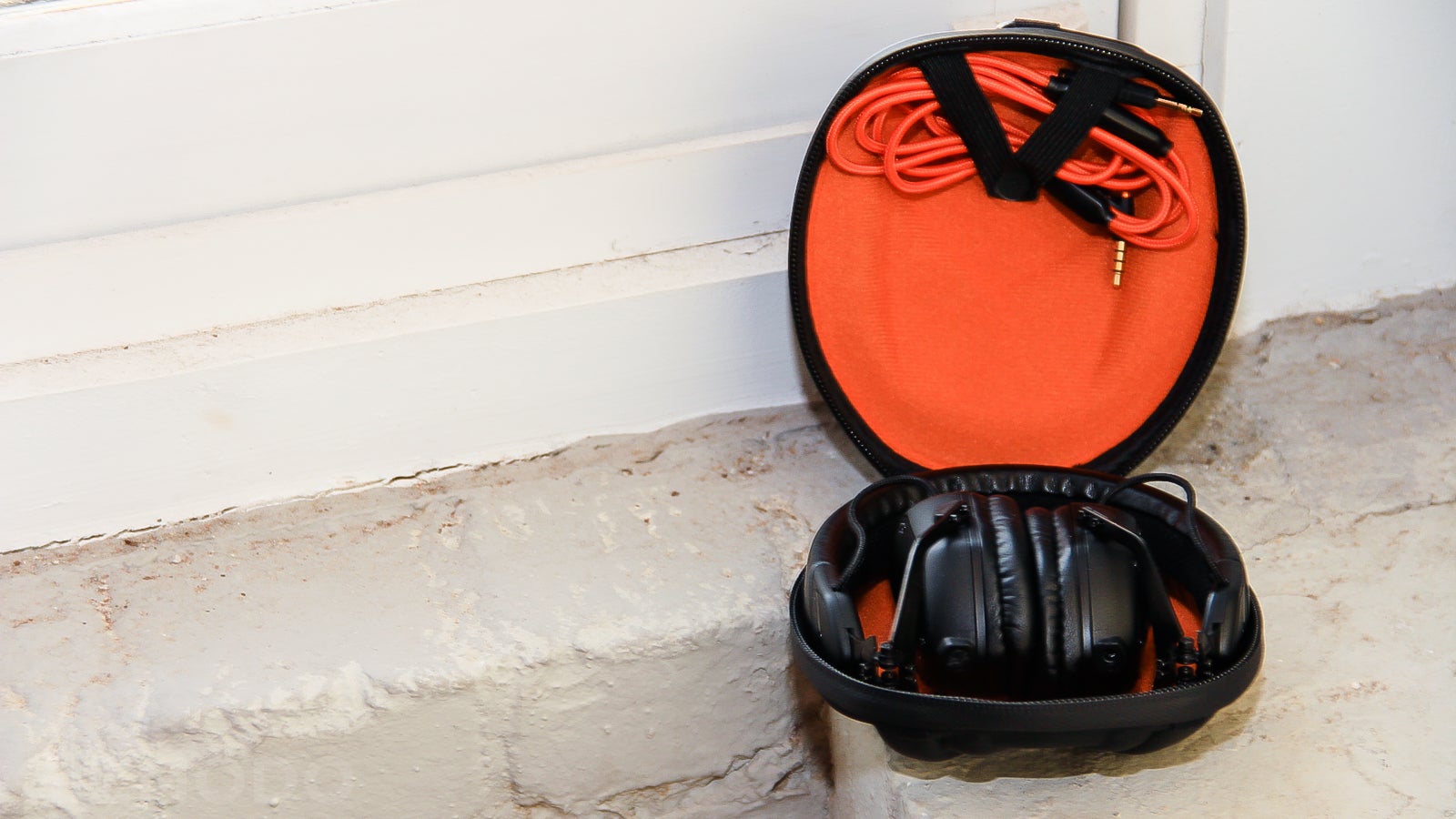 The is basically a completely re-engineered version of V-Moda's Crossfade M-80 headphones. On first inspection, their tough, angular metal construction might look identical, but there are actually some pretty significant changes that affect how they wear and travel. The XS headphones are smaller with a hinged headband that bends right above the ear cups for easy transport. The new headband is really smartly designed so that the headphones hug the side of your dome, leaving almost no open space--so you get something that's form-fitting instead of the big bulky loop most other headphones have. The idea, according to company founder Val Kolton is to make something stylish that fashion people would want to wear. They're supposed to model the tailored, runway fit of European fashion.
The XS headphones are probably to most-comfortable, beefy on-ear headphones I've ever worn. While new headband design hugs your head, the clamping pressure is quite light. Usually, on-ear headphones of all kinds start to pinch and hurt after a while. You can almost never wear them all day. Additionally, the collapsable design makes these really convenient to port around in a jacket pocket or backpack.
As for the very important question of sound—the XS aren't my favourites. As with the Crossfade M-100 headphones released last year, the headphones aren't the clearest, but I found these less satisfying. The XS have a dynamic and powerful high-end response. The lows and middle are there, but feel a little flaccid. I would prefer a richer low-end. As for sound stage, it's basically non-existent. My theory is that the small cups and light clamping pressure are really hurting their ability to create a good seal.
Incredible design and fit. Reasonable price.
Maybe a tad moddish for some people's taste. As said, the sound isn't all that. I'm not sure how much the insane portability matters when you compare to slightly larger, less portable cans out there.
If you like the slim, collapsable design and aren't too fussy about sound, go for it. While the V-Moda XS cans sound fine, I think Sennheiser's Momentum on-ear headphones offer more faithful, cleaner sound for roughly the same price. That said, the Momentum don't quite stack up when it comes to V-Moda's durable build quality.