When the US Army wants to have fun they turn to Sikorsky, asking them to turn their 4.7-tonne UH-60 Blackhawk into an unmanned helicopter remote-controlled by some guy with a backpack and a joystick. Unfreakinunbelievable.
The project has been in development for a while, but they have just successfully tested it for the first time, as you can see in the image above.
In cooperation with the US Army, Sikorsky Aircraft Corp. has successfully demonstrated optionally piloted flight of a Black Hawk helicopter, a significant step toward providing autonomous cargo delivery functionality to the US Army.
According to Mark Miller, Sikorsky Vice President of Research & Engineering "the autonomous Black Hawk helicopter provides the commander with the flexibility to determine crewed or un-crewed operations, increasing sorties while maintaining crew rest requirements. This allows the crew to focus on the more 'sensitive' operations, and leaves the critical resupply missions for autonomous operations without increasing fleet size or mix."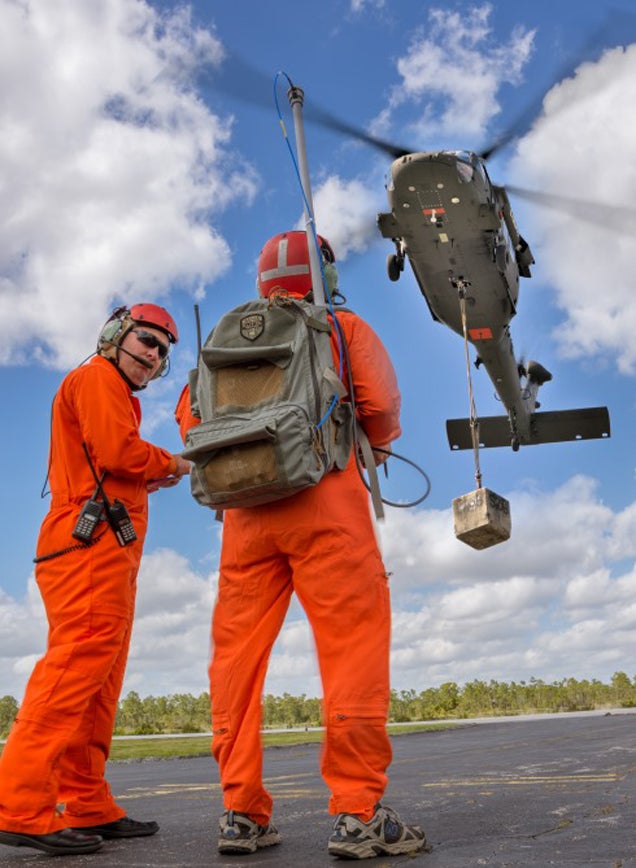 In other words: "This is the coolest toy EVER!"