Okay, so it's not quite the right season, but I've fallen in love with this adorable Kangeri "nomadic radiator." Guide the little guy around the room and let him gently warm up your personal space, kind of like the puppy you can't have because your apartment building won't allow pets.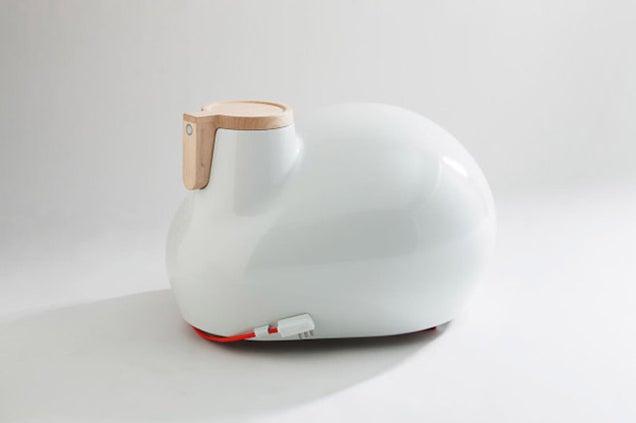 Dutch designer Satyendra Pakhalé formed the bulbous body out of aluminium, and added a nifty oak handle that you can safely grab and pull.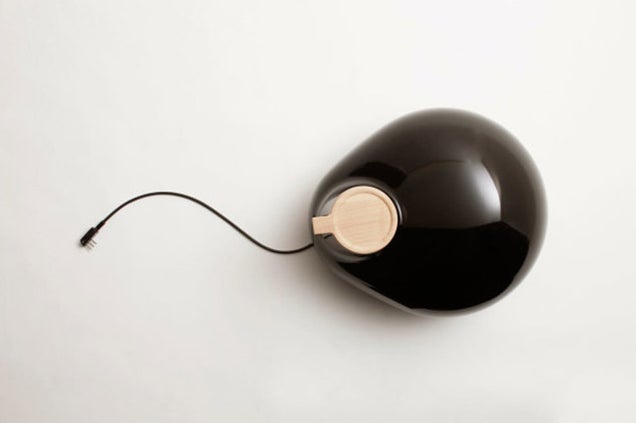 The cord is long enough to allow for decent movement, and when it's not in use it looks cool enough to be kept out. It also definitely looks play-withable, so probably best for those who don't have young kids who might mistake it for a climbing toy.
Kangeri made its debut during Milan's Design Week in both black and white models, and will (hopefully!) be available for purchase soon via Italian brand Tubes Radiatori. [Design Milk]