The world is not lacking for inexpensive kitchen knife sets—they've long been a staple of those repetitive late-night BUY-ONE-GET-TEN-FREE commercials and bargain bins alike—but top-quality cutlery is much harder to come by. These blades from Chelsea Miller Knives offer a rare mix of artful simplicity and rugged sturdiness.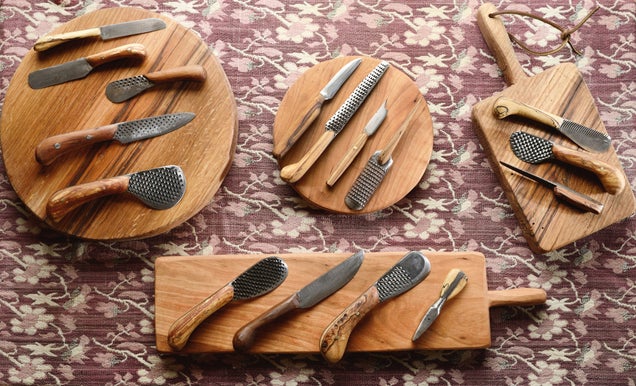 Chelsea Miller Knives operates out of Brooklyn as well as Peacham, VT. "Every piece is unique and made entirely by me," Miller writes on her site."They reflect the complexity and simplicity of hard work and playful spirit."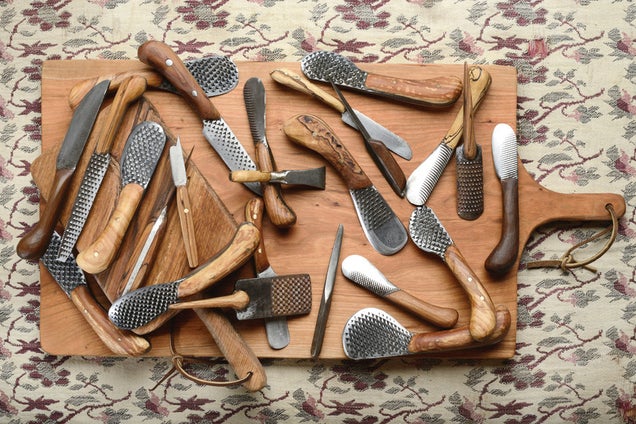 As such, the blades are hand-forged, high carbon steel recycled from discarded horseshoe files. Many of her knives retain the rasping edge of these files in their new roles as kitchen cutlery. The handles are all constructed from locally sourced materials collected from her family farm including Apple, Spalted Maple, and Cherry wood.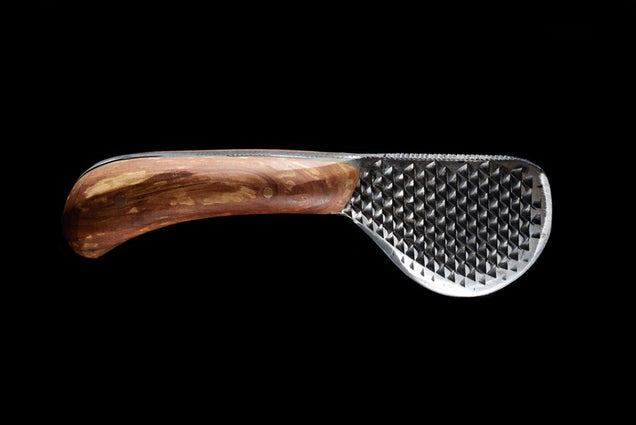 The blades range in function from standard chef's sets to delicate cheese knives, chopsticks, and even wooden blades. Tools of this calibre don't come cheap, though—prices start around $100 (£60) and quickly escalate to the $300-$450 (£180-£270) range for larger implements. [Chelsea Miller Knives via NYT]