Ben Sack creates some of the most intricate black and white drawings I've ever seen. His artwork is gigantic, crammed with stunning detail. Just phenomenal. This one is called A Single Note, a circular illustration that is 48 inches (122cm) in diameter. And of course, there's a time-lapse showing him in action.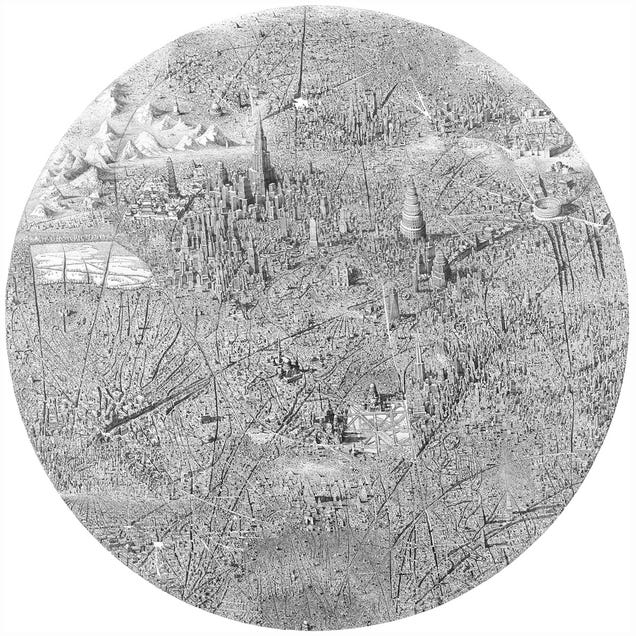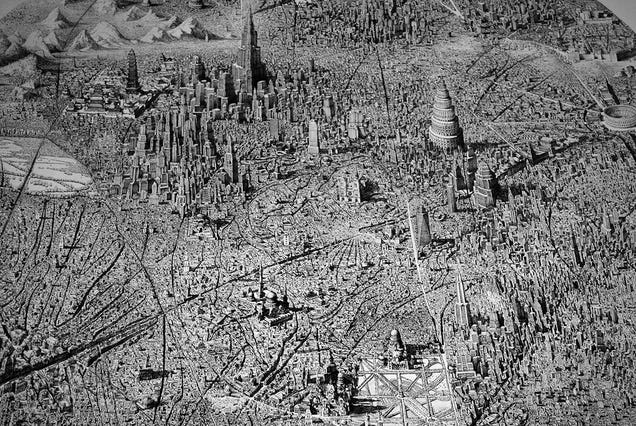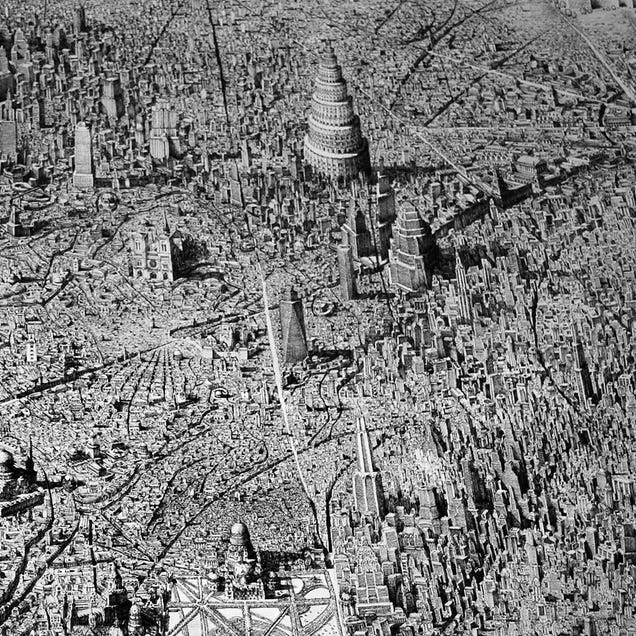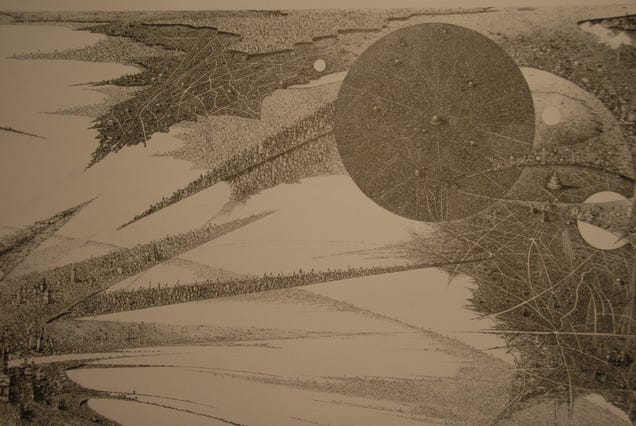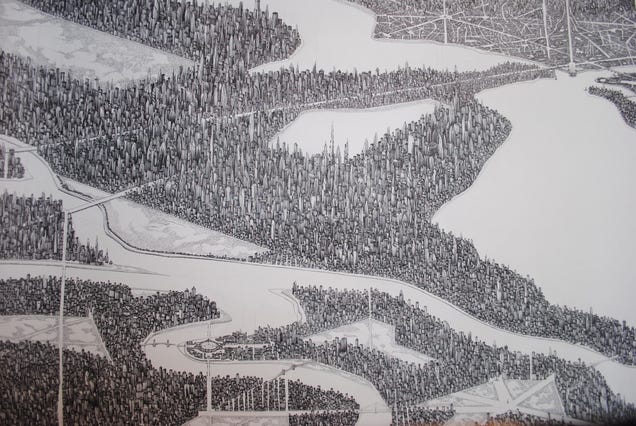 Ben Sack is a Virginia-based illustrator. You can follow him in Tumblr or see his portfolio here.
You can buy his prints here.