There's been a lot of tech news this month -- Halo 5, the HTC One Mini 2, LG's G3, as well as rumours aplenty. The biggest non-tech news of the month saw a landmark ruling from the European Courts which has been praised by advocates of internet privacy, but has been criticised and likened to censorship -- especially by the Americans. But let's not forget about our long awaited redesign that came with an all-new (editable) commenting system.
It's also been a fantastic month for app releases, and it was no mean feat trying to decide which ones were worthy enough for the big lists:
---
PQ Chat: Privacy is one of the things we're desperately trying to grab hold of in the post-Snowden world. PQChat is a secure instant messaging app that promises to prevent anybody from snooping on your conversations. Built with privacy in mind from the ground up, it gives you total confidence that your conversations are staying between you and the recipient. It is, however, your job to ensure the app itself is secure and people can't read through your past conversations when they nick your phone. [Free]
---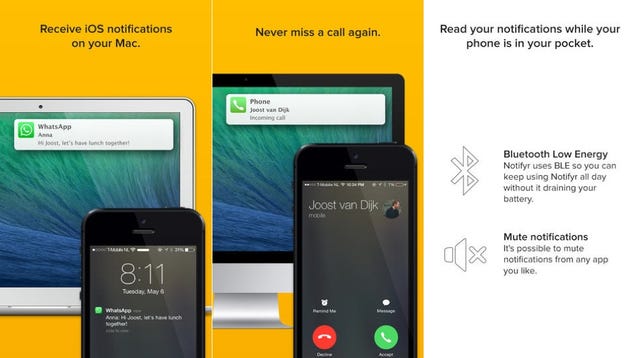 Notifyr: If you're at your desk you won't always have your phone on hand, and if you do you might miss the odd notification (hashtag first world problems). Well if you're a Mac user, that is a thing of the past. Notifyr links to your iPhone and shows your notifications on screen. Whether it's a text message, a phone call, or whatever, you'll know about it. You can't actually reply from the Mac, so if it requires an urgent reply you will still need to dig your phone out. [£2.99]
---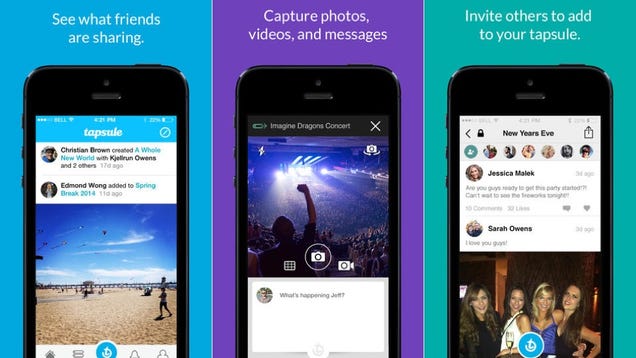 Tapsule: Most social networks and image-sharing services focus on what you as an individual have shared -- not so with Tapsule. The app works by letting users set up their own personal groups, and lets members of the group collect photos, videos, and messages as a single unit. A great idea that will let you and your friends easily share your collective memories together. [Free]
---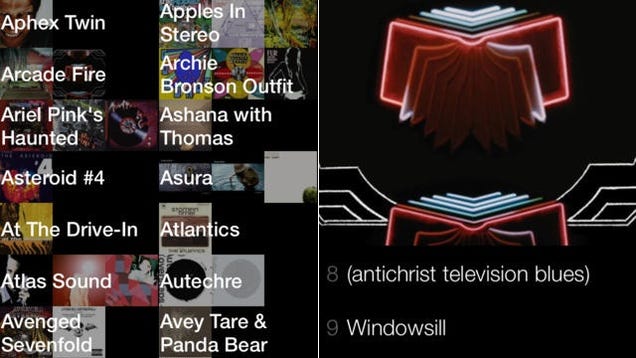 Stereo: Apple music players haven't had much in the way of design changes over the past 13 years (blimey, the iPod is 13 years old?), but Stereo is there to make it a bit more interesting. Designed to help you reminisce about the days flicking through your vinyl records, it's a great way to make your music player a bit more visually appealing without ruining the functionality. [£1.49]
---
Read our updated list of essential iOS apps here.
---
---
Focus Out Distractions: Procrastination is fun while it lasts, but sometimes you need to be motivated to work and can't afford to waste time messing around playing stupid games on your phone. Focus Out Distractions is there to prevent you from using certain apps for a set period of time. Simply pick which apps you want to block, and set the timer. You can of course unblock them manually, but it will require typing a long piece of text. I mean, who's got time for that? [Free]
---
Secret: iOS users don't have a monopoly on Secret any longer, it's now available on Android. Secret is a way of expressing your innermost thoughts completely anonymously -- I don't mean like Snapchat where you have no nefarious corporations peering at your messages, no. The secret will get shared to your friends, and if they like it, it will get shared to their friends, and so on. It's a way of speaking openly and honestly without the negative repercussions. A bit like 4chan, but without all the hardcore porn. [Free]
---
AllCast: There are plenty of apps that will stream videos and pictures to Chromecast, but not many that stream to other devices as well. AllCast will stream to pretty much every device imaginable: Apple TV, Roku, Smart TVs, Xbox 360, Amazon Fire TV, Chromecast, and more. [Free]
---
Slyde: Got some apps that you use all the time? Isn't it a pain to have to go through your menus or home screens to get back to them? Slyde is a quick menu that hovers over your screen and gives you easy access to five of your favourite apps. It's non-intrusive so it won't affect your day-to-day Android fun, but it can help you save a few seconds here and there. [£0.59]
---
Read our updated list of essential Android apps here.
---
---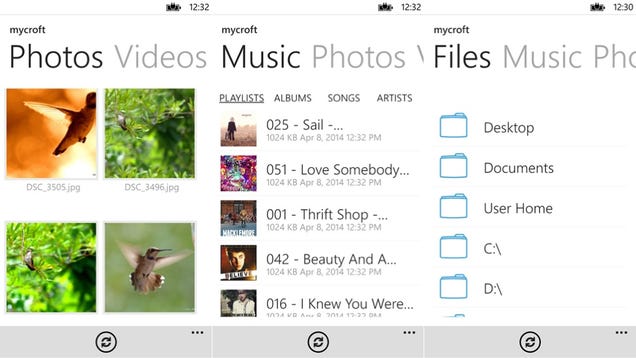 Tonido: Going off somewhere and realising you forgot to pull a file from your computer is a nightmare. Luckily if you have Tonido installed on your phone and your computer, you can access your files remotely. Not only does this mean you can get hold of your files wherever you are, you can also download files to your phone without the need for pesky files. [Free]
---
Chadder: One of the things about the internet is that once it's online, it's there forever (though there are some changes to that idea now). Chadder is a messaging app that's a little bit like Snapchat in its functionality, but with better security. Security is an integral part of the app, so your messages can't be read by ne'er-do-wells, or even the people who made the app. [Free]
---
Sticky Notes HD: This is very much like the Windows Phone version of Google Keep. Sticky Notes HD allows you to categorise your notes with a variety of colours, sort them by priority, and add reminders for something important. It also backs up to OneDrive so you never have to worry about losing them again. [Free]
---
YouTube to MP3: Some people who have an aversion to paying for their music like to download it from YouTube. While we're not condoning music piracy, you may find a use for this app. The app itself lets you download the audio file from YouTube videos on the go, and convert it into a nice MP3 file. [Free]
---
Read our updated list of essential Windows Phone apps here.
---