The future is vibrant. The future is kinetic. The future is a chair that spins around when you sit on it. The future is incredible.
As soon as we started unboxing all of our fancy toys, Herman Miller's "Spun Chair" stole the spotlight and made us all wildly unproductive. Its flagship feature is (obviously) spinning, which gives you a sweet little thrill for that first moment you are sure you are going to fall backwards but then don't. Aside from that, it's also fully functional (and pretty comfortable!) as a blogging chair, so long as you don't squirm too much.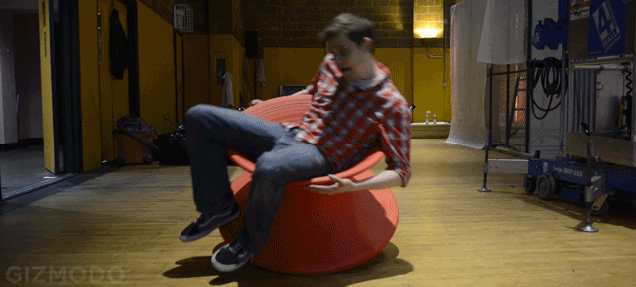 The downside is that it costs $700 (£415) if you want one of your own. Lucky for you, you can come give it a spin at the home of the future. Sitting has never been so fun.
The company doesn't ship products to the UK directly from their website, but if you are interested in taking this thing for a spin, Herman Miller do have a range of stockists in the UK.