We've been hearing the rumours for weeks (months? Years?), and the day has finally come. Amazon's phone is here, and it's called the Fire Phone.
It has a 4.7-inch, display with 590 nits of brightness for awesome outdoor viewing. It also has circular polarisation, so it will look good even if you're wearing polarised sunglasses.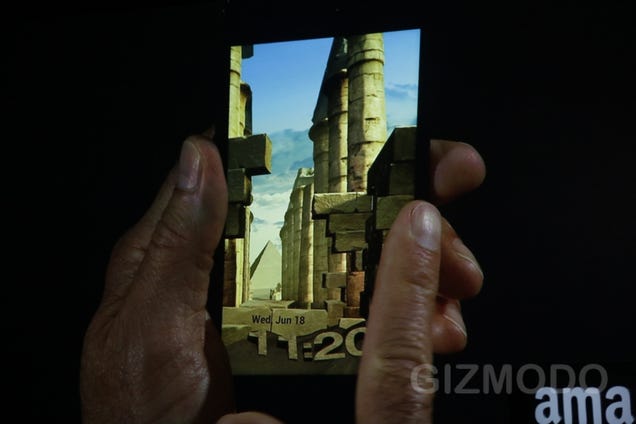 Dynamic Perspective (3D Display)
As rumoured, the phone will have a unique 3D interface. It can shift the displayed perspective to make it appear as if you're looking through a window into another world. Will this work well? Will it explode if you and a friend are looking at it at the same time? Maybe! We don't know yet.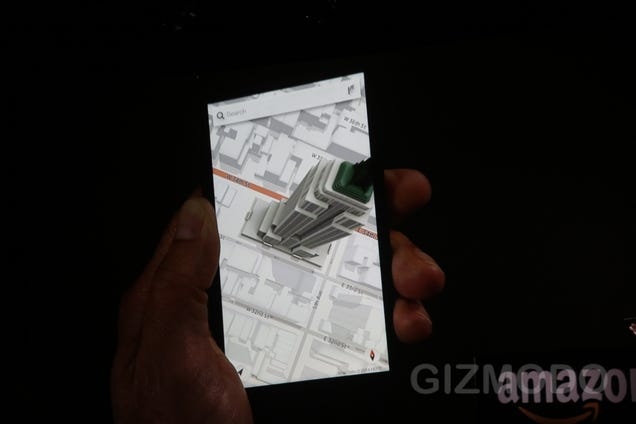 Dynamic Perspective was demoed on the phone's lock screen and it looked cool, but it seems much better in the maps app. Not only did it make the Empire State Building look neat, but when you're looking at layers on a map (say, nearby restaurants) you can tilt to remove the layers, and tilt the other way to display them again.
There's a layer of gesture control here. Autoscroll seems to the be the big one, which is basically where you tilt the phone to scroll down, or to zoom in (on certain page pages, like Amazon). This is something Samsung tried with the Galaxy S4 a year or so ago, and it was a gigantic flop (the gestures, not the phone), so we're going to need some convincing on this front.
Hardware
Under the hood there's a quad-core 2.2GHz processor, which is probably Qualcomm's beefy Snapdragon 800. It's not quite as robust as the new 801 we're seeing in phone like the Galaxy S5 and the HTC One (M8), but it's where the Nexus 5 gets its super speed, so hopefully that'll come through here as well. It has 2GB of RAM, which is competitive to other high-end smartphones. It boasts Gorilla Glass 3 and rubberised edges for extra grippiness.
It rocks a 13MP f/2.0 camera with image stabilisation. There's also unlimited cloud storage for all of your pictures. The headphones have flat cables, and there are magnets on the back of them. They stick together to help keep them from tangling in your pocket. Good Idea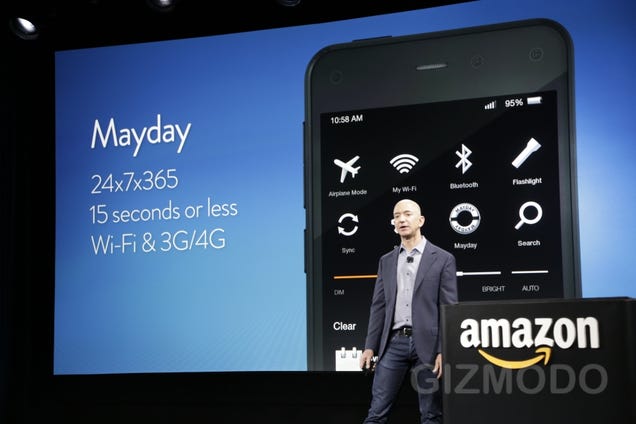 It will also work with a lot of our favourite Kindle features like Immersive Reading, and X-Ray for second-screen goodness while you're watching video. Like the Kindle Fire HDX and the HDX 8.9, the phone will support Mayday video. Basically you just push a button and you're connected to a customer support specialist via video call. Amazon recently claimed that the average time to connect is just under 10 seconds, which is pretty damn impressive. It means your Grandpa will be able to ask someone (other than you) what an app is that much faster.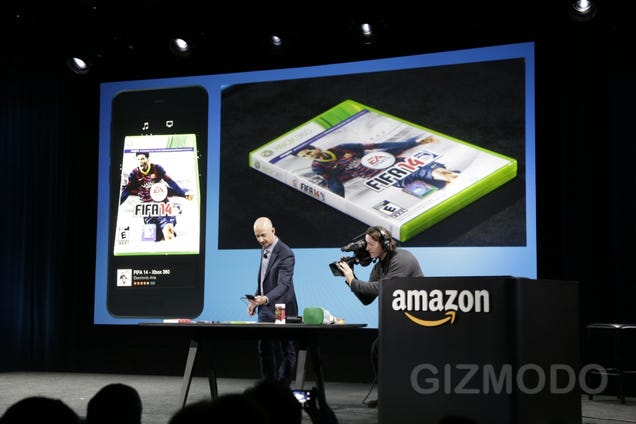 Firefly
There's also something called Firefly, which is basically an app version of Amazon's Dash (or Flow app on iOS). Essentially it lets you use your phone to scan everyday items. Run around your house and scan stuff as it runs out (or stores if you see a product you want to price compare), it will add them to a list. It can also listen to music that's playing, identify it, and link to it in the Amazon store. It can recognise TV shows and works of art, too. Basically it makes it easier for you to buy stuff from Amazon, and it was pretty damn fast in the onstage demo.
Firefly is so important to Amazon that it has its own dedicated hardware button on the Fire Phone. Has some really impressive optical character recognition algorithms, so it's not limited to flat sheets of paper. It has its own SDK, so apps like MyFitnessPal and can leverage it to make their apps better. Pretty dang slick. You can read more about Firefly here.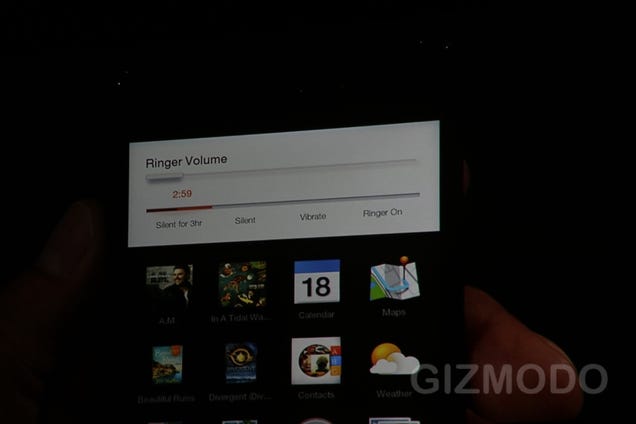 Other Goodies
There are some neat small touches, too. For example, rather than simply put your phone on silent, you can put a timer on it (if say, you're going to a movie). When it expires, it'll go back to normal.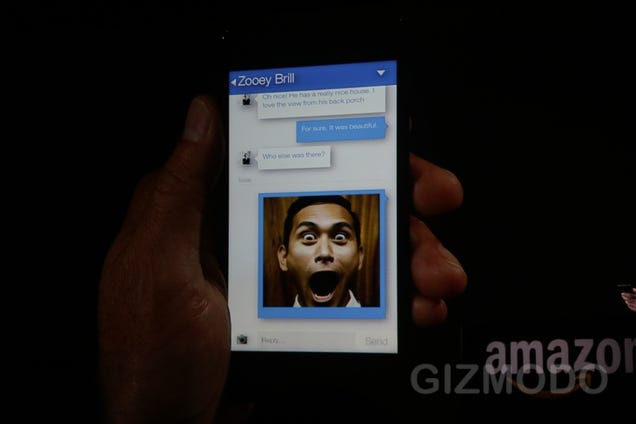 They've also made it easier to add photos to the messaging app (Jeff Bezos claims you can do it with fewer clicks than on any other phone OS, but it didn't look like it'd have you thaaat much time. The lock screens are cool 3D environments, but they know people want to customize their home screens with photos, so they make your favorite photo album one flick away. May please some, may not please others.
There's also ASAP (Advanced Streaming and Prediction) which predicts which movies and TV episodes you'll want to watch and prepares them for instant playback before you even hit play.
Availability
No UK release or pricing has been announced, but it'll be released in the US on 25th July. On-Contract it's $200 (£117) for the 32GB version, and $300 (£179) for the 64GB version. Off-contract the 32GB version is $650 (£383), and includes a 12 month subscription to Amazon Prime.