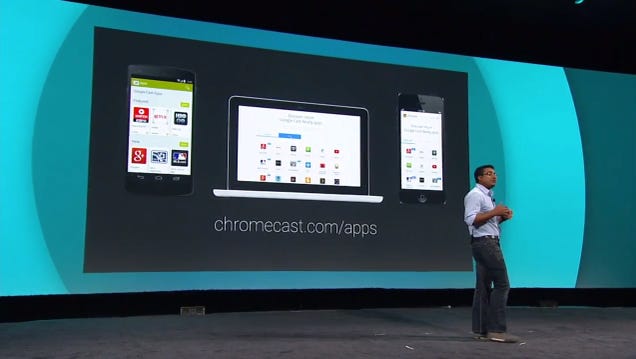 Google has just revealed that its popular Chromecast dongle will soon receive a sizable boost in the number of apps it can support. What's more, the streaming device will also receive a personalized user home screen. Here's what's in store for your living room.
Chromecast has grown rapidly since its debut last year. Its content partners have grown from just 5 partners initially into a stable of several dozen. With all of these new sources, finding what you want can be challenging. However, Google has just announced that it's working on an easier means of discovering shows and movies within its expanding content ecosystem.
What's more, the current requirement that the device controlling your Chromecast must be on the same Wi-Fi network as the dongle is being dropped. Anybody within range can simply connect to the Chromecast without first having to log into the local network.
This post is being actively updated so refresh early and often. Follow every announcement at this year's I/O conference as they happen by following us on Twitter.
---
See everything Google announced at I/O here
---