This week marks the opening of the Thunderbolt, a modern roller coaster looping and corkscrewing through historic Coney Island in Brooklyn. The coaster is a towering orange lasso with 2200 feet (670.5 metres) of track, squeezed into an unbelievably narrow space. Here's our up close and personal look at NYC's latest thrill ride.
The Thunderbolt name is a throwback to a bygone coaster that debuted on Coney Island in 1925. The original wooden ride was operational until 1982, and demolished in 2000. But the spirit of the Thunderbolt lives on in 2014, with a wonderfully unique new ride.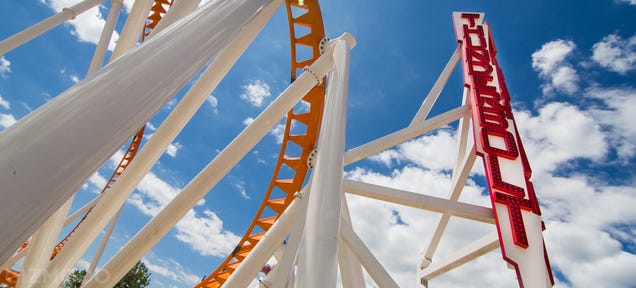 When the ride opens later this week, visitors will file into one of the passenger cars' three-seater rows. The harness that keeps you from being flung into the sky sits over your lap, instead of around your shoulders, which should give you more freedom to wave your silly arms around in terror. It all begins with a 90 degree vertical lift up 125 feet (38 metres), before a plunge right back down, also at 90 degrees, into the various twists and turns that make up the roughly two-minute ride.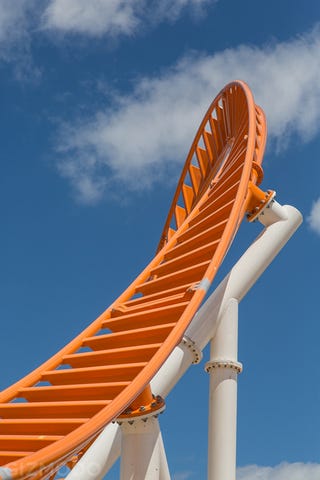 The cars reach speeds of about 55 mph, and take you through five different types of inversions, including a full loop, and something called a Stengel Dive (named after coaster designer Werner Stengel), where the car heaves up a banked curve that turns it past 90 degrees. There's also the Zero-G Roll, an inversion that highlights the feeling of weightlessness by focusing the centre of gravity close to the rider's heart.
As I walked beneath the giant steel pillars holding up the track, a riderless car whizzed by as the Thunderbolt underwent one of its various tests. Before it's fit for human consumption, its operators need to determine how quickly they should bring the car to a stop at the end of the ride in order to maximise turnaround without causing discomfort to passengers. No whiplash, please. They were also testing for speed consistency and the hold of the braking systems on the vertical lift. Once the car descends on that first vertical drop, the car is completely at the whim of gravity, so the workers relied on various sensors, and even a GoPro camera aimed at parts of the car, to document what the ride is doing for future reference.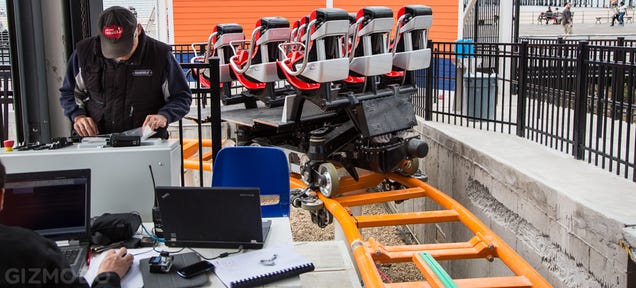 By the time the Thunderbolt opens to the public, everything will be locked in and ready to go. Until then, bystanders will have to settle for ogling at the giant orange monument from the boardwalk. As for the future of the ride, with good maintenance there's no reason it couldn't last as long as the famed Cyclone (built 1927), whose wooden frame sits just a few steps from the Thunderbolt's new home.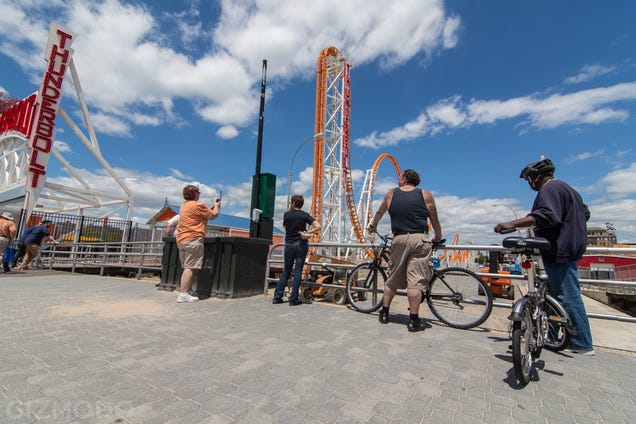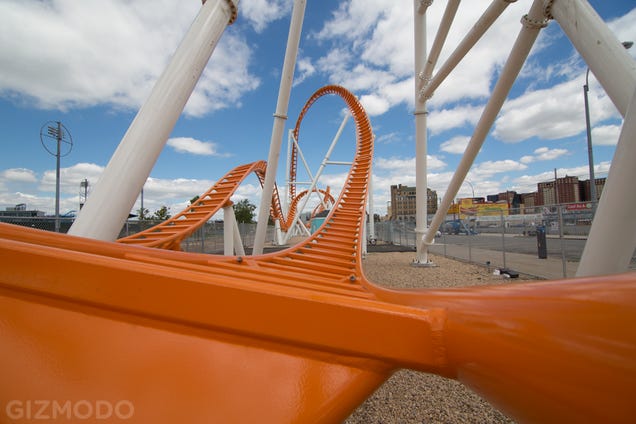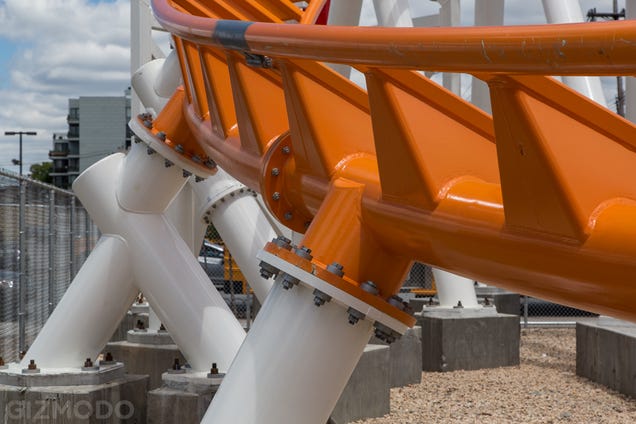 No welding was done on-site. Every piece of the Thunderblot was bolted together.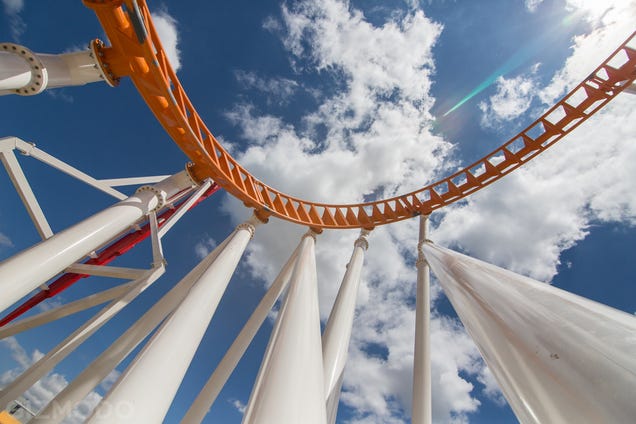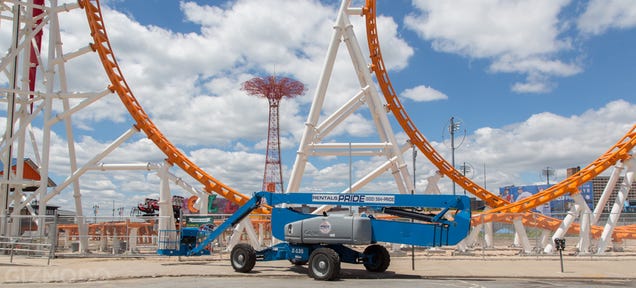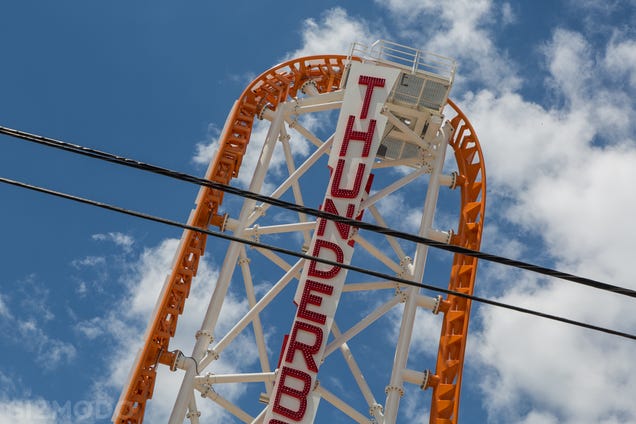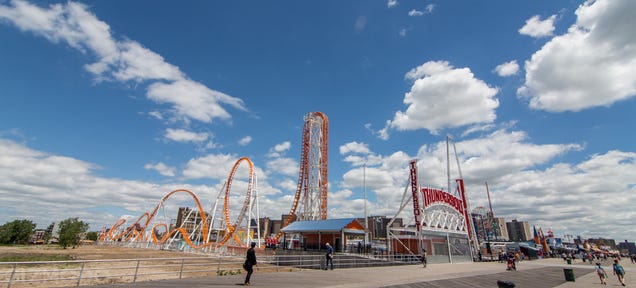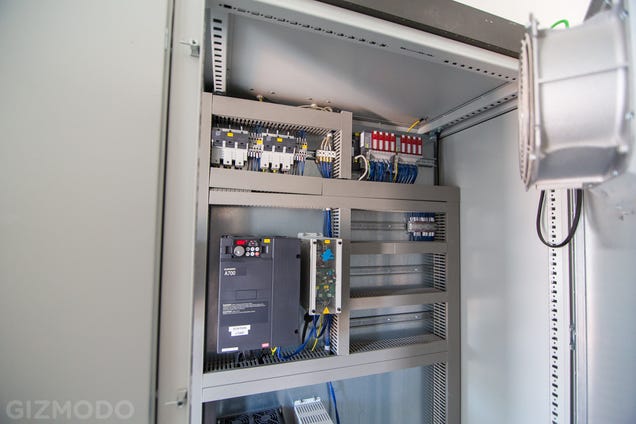 The computer that controls the Thunderbolt's systems.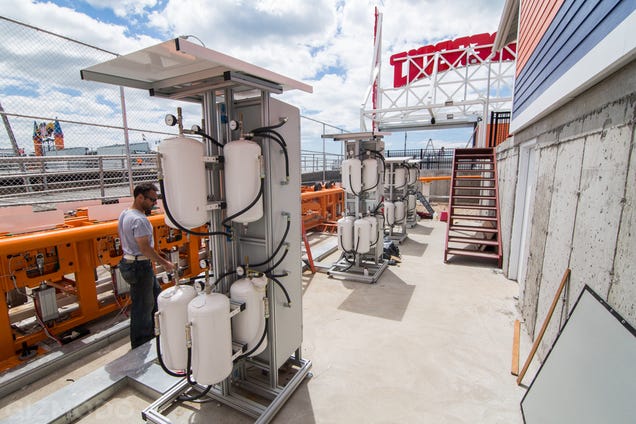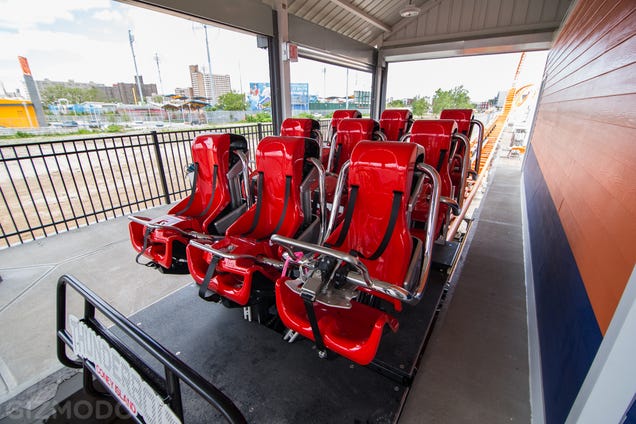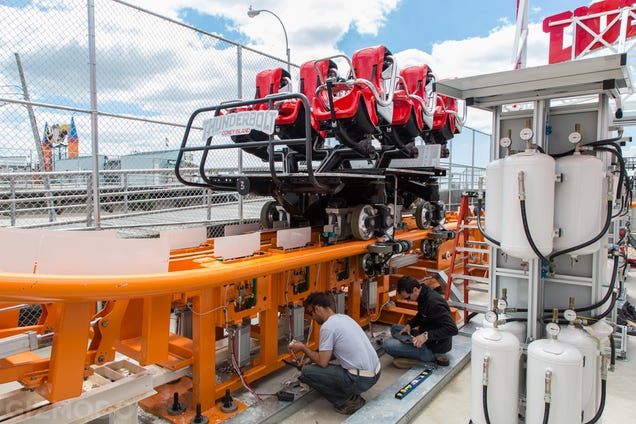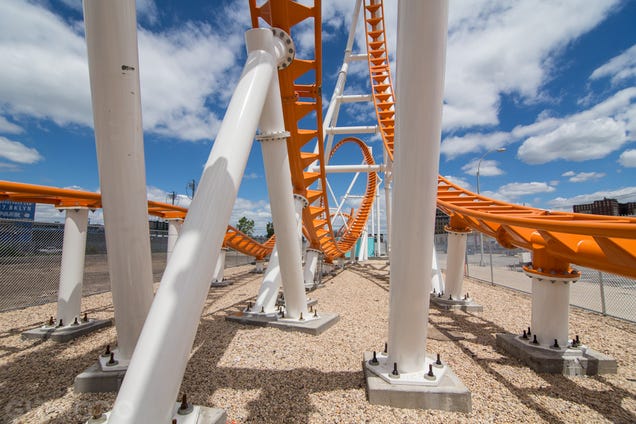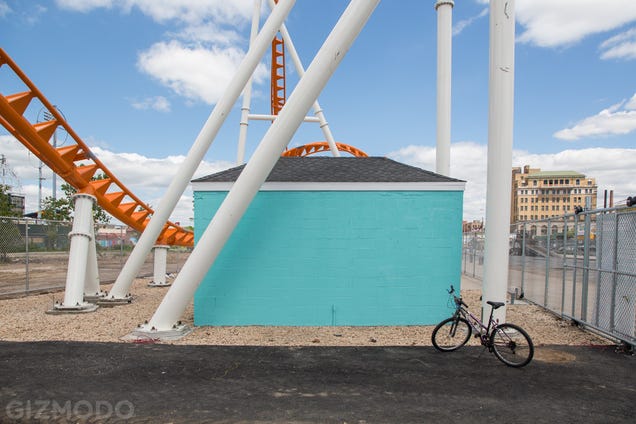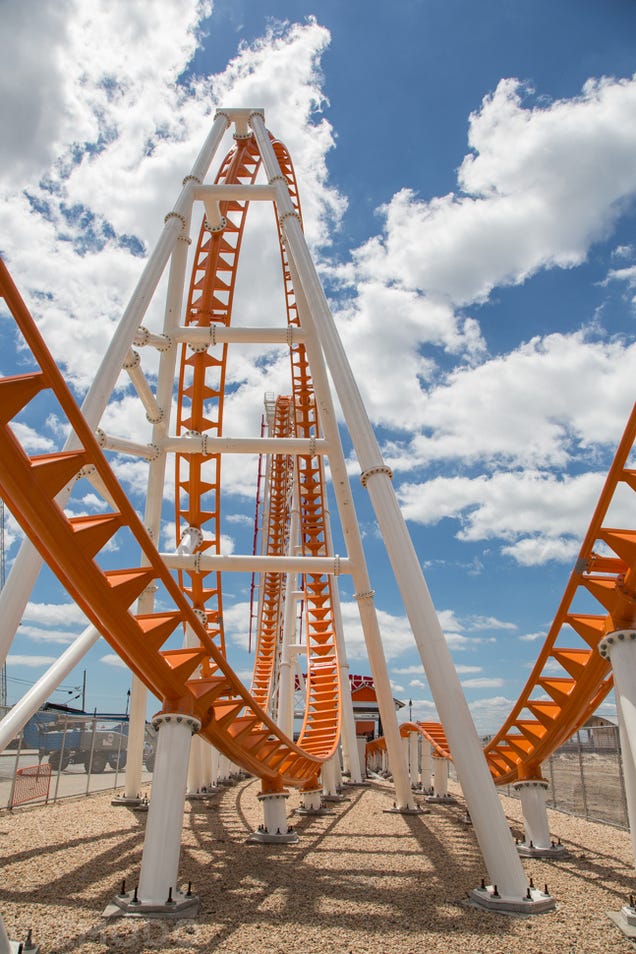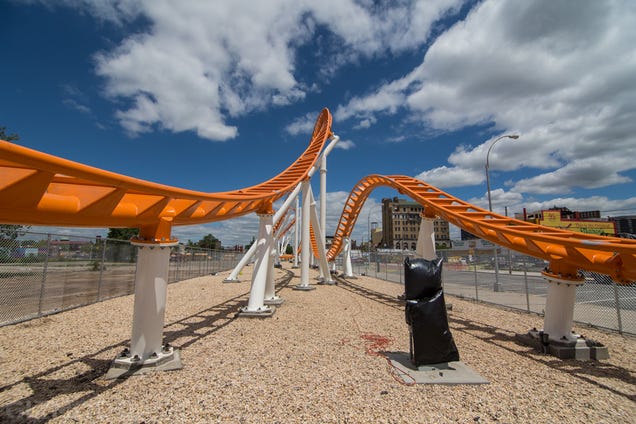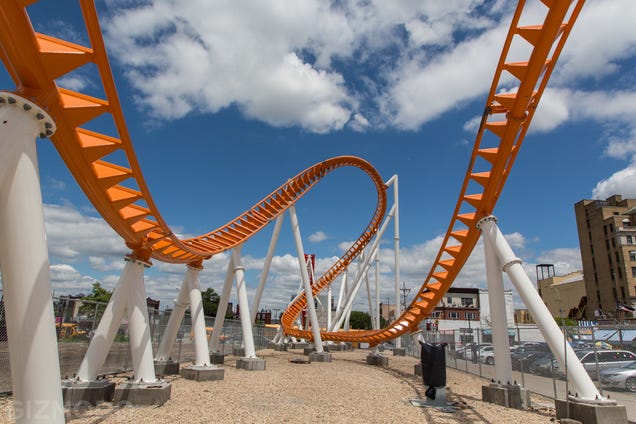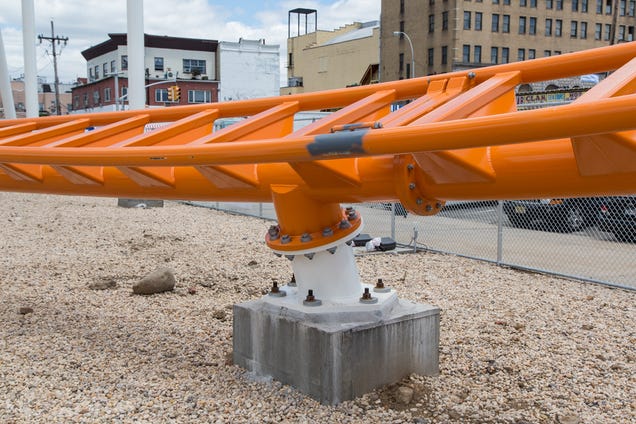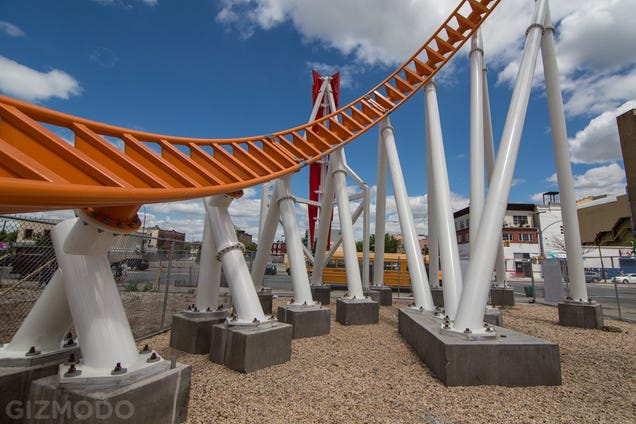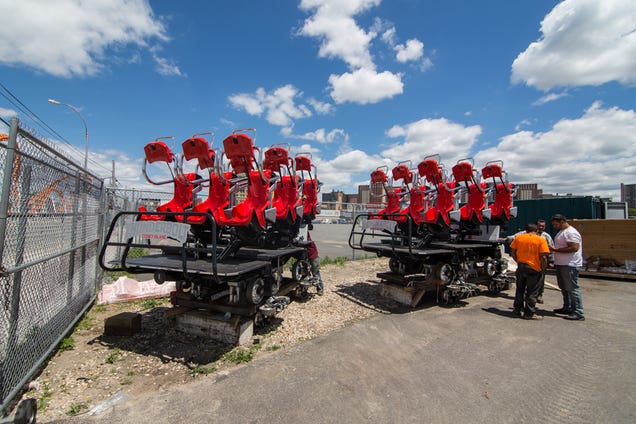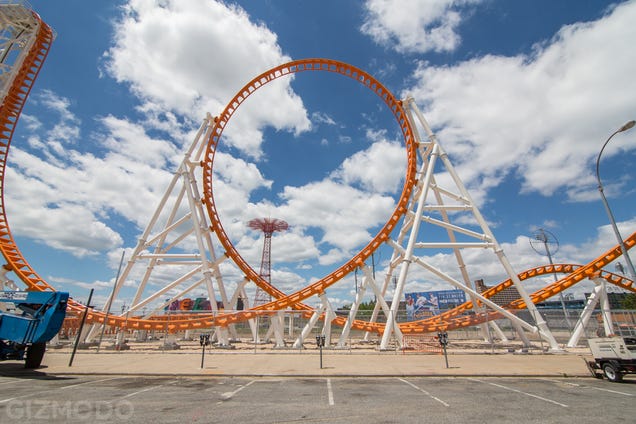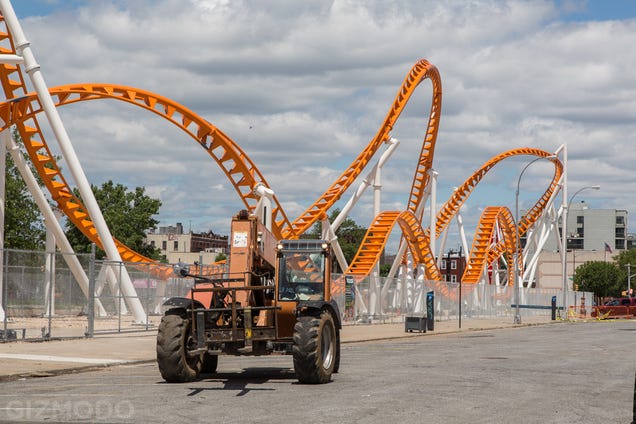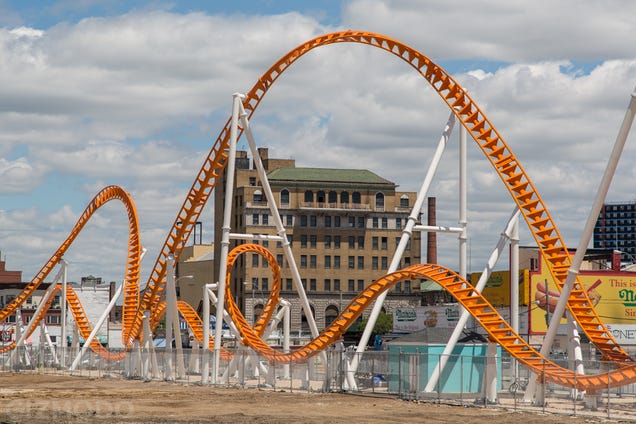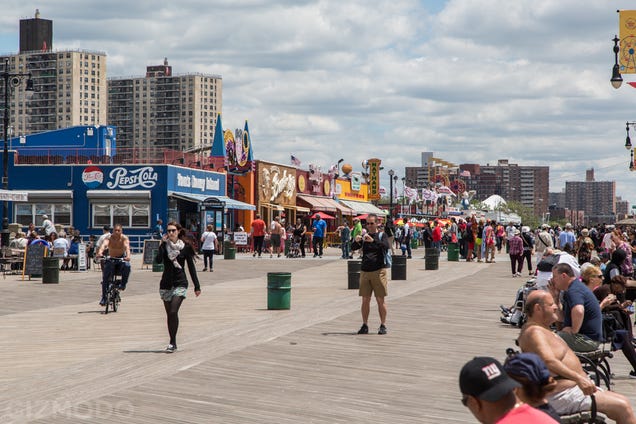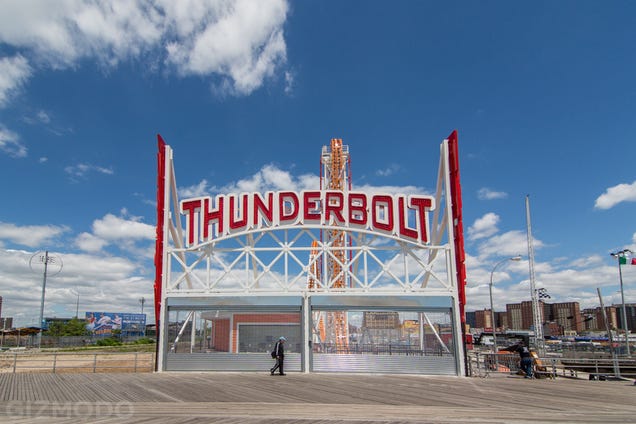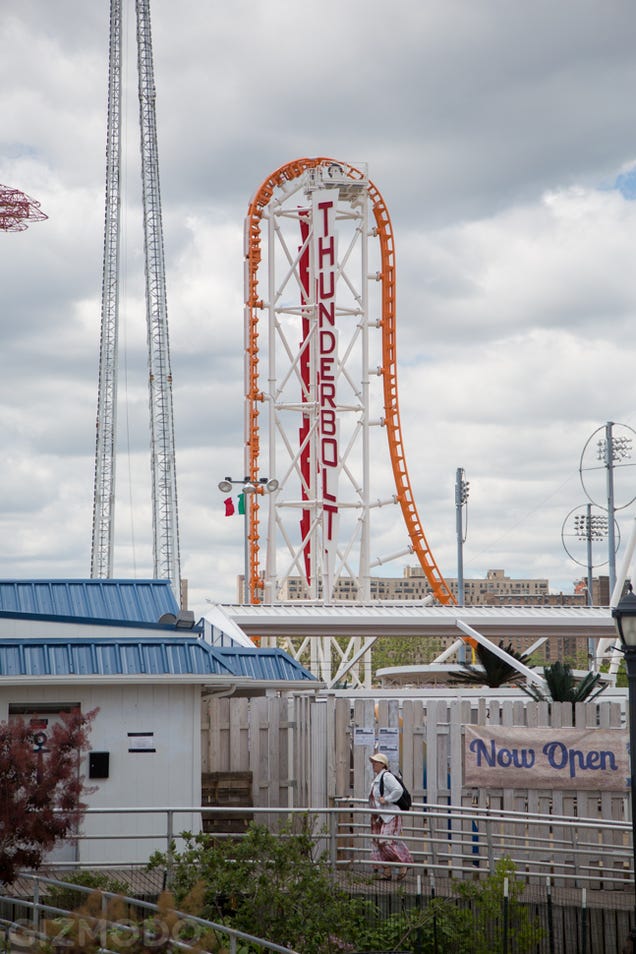 All images by Michael Hession