At Computex 2014, the folks over at Engadget stumbled across a clever solution to the battery life woes that have plagued smartwatches for years now.
A company called ProLogium has developed a flexible lithium ceramic battery that can be shaped and worn like a watchband, adding an extra 500 mAh of power which means your watch doesn't have to be docked for charging as often.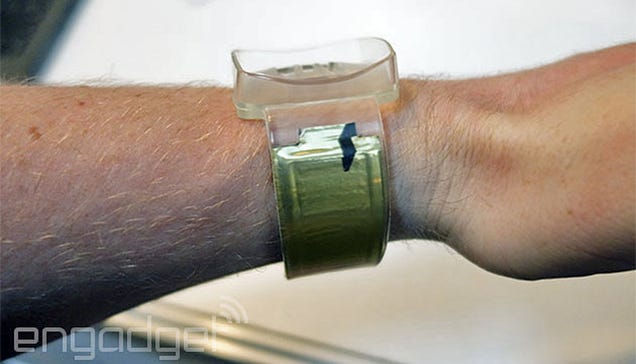 And while it's unfortunate it even has to be mentioned as a feature, the solid-state nature of the materials that go into these flexible batteries means there's no risk of them exploding or catching fire on your wrist. So they got that going for them, at least.
ProLogium has already put its new battery bands into production, and because they measure just 1.5 millimetres thick, they're actually useful for other applications as well. For instance, Google Glass' battery life can certainly use a boost, and this technology could be used to subtly add a bit of thickness, which in turn would keep it running for hours longer than the norm. [Engadget]
Photos by Engadget