In order to compete with the navigation apps that both Apple and Google give away for free, Garmin is introducing a new Android and iOS nav app called Víago with advanced functionality available as in-app purchases. It's still not free, but compared to Garmin's previous app which sold for £34.99, it might just be worth upgrading your smartphone's default maps app.
It's not easy to lure consumers away from free apps that are already 'good enough', but the base version of Garmin's Viago sounds like it's loaded with enough features for it to be worth the upgrade.
In the UK, at time of writing, the app is only available on Android via the the Google Play Store, where it sells for 59p. It can only be a matter of time until it is also available via the App Store for iOS over here.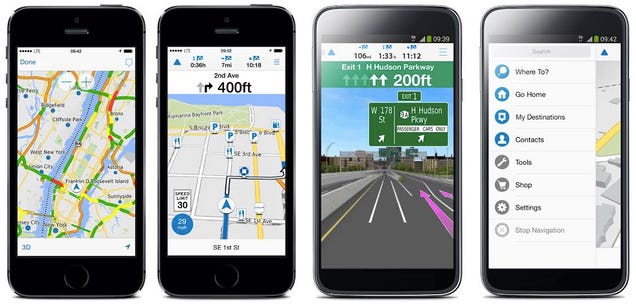 For starters, it's got Garmin's name attached to it, a company that's been creating navigation devices since they were first available to consumers. Which also means the base version of the app includes features like turn-by-turn directions with proper lane recommendations, your speed and the current speed limit, three-day weather forecasts, traffic, and photo-realistic junction views so you can be certain of where you are.
The in-app purchases range in price and add additional functionality like offline maps so you don't need a constant data connection, Garmin's Real Directions which provides turn-by-turn cues using visible landmarks and signage instead of street names, and a panoramic view that incorporates NASA's 3D height and terrain data to provide a more accurate map of where you're actually driving.
Is that enough to make it worth the upgrade? Neither Apple's nor Google's mapping apps are superstars when it comes to turn-by-turn directions. But they're slowly and steadily getting better and better. But until they're perfect, it certainly wouldn't hurt to have Garmin's new Víago as a backup for your next road trip. [Garmin]