There's a new American astronaut in space. His name is Reid Wiseman: a guy who was a naval aviator and a test pilot before joining NASA as an astronaut in 2011. He seems like a pretty cool guy too. He just arrived to the International Space Station and he's already taking some pretty neat photos, like the die above.
A simple toy from my childhood makes for a cool picture in space.
Indeed it is. For some reason, it doesn't seem real at all—like a gigantic die about to hit Earth. So simple, so neat.
Here's a nice detail of one of the station's solar panels: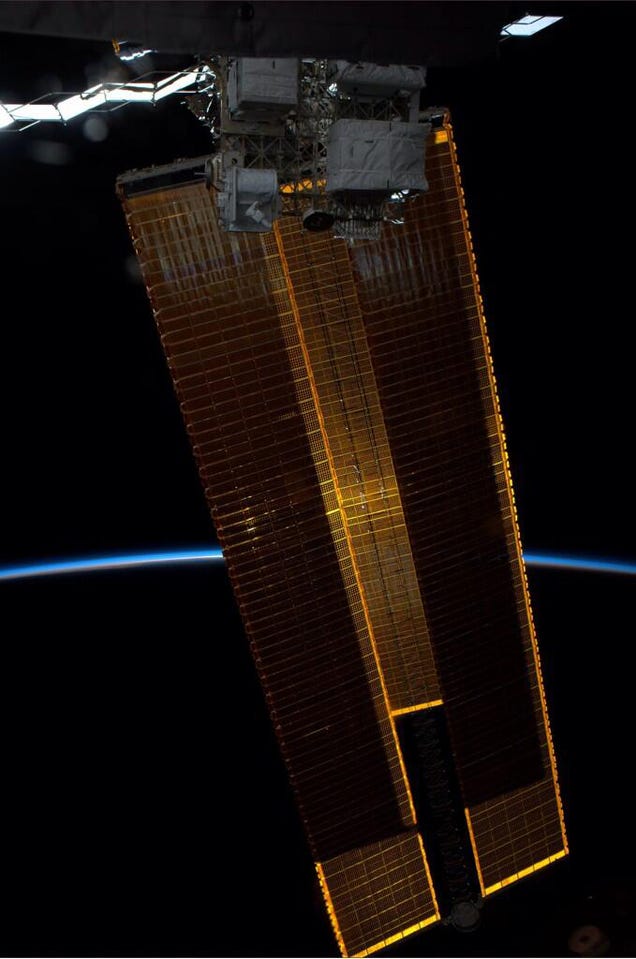 And a selfie of him (in the centre) with the other two guys who went to the ISS with him on board of the Soyuz TMA-13M; the German Alexander Gerst on the left and the Russian Maksim Surayev on the right.