Amazon is testing an ebook rental service called "Kindle Unlimited," as GigaOm pointed outtoday. The e-commerce company put up test pages for the service, which will offer "unlimited access to 600,000 titles." Users will pay $10 a month for access to the extensive online lending library. Amazon yanked the pages, but they're still available on Google Cache.
Amazon already offers a lending programme for users who subscribe to Prime. It's not clear if this new service will give people access to a different collection of books, or if Amazon plans to offer this "Kindle Unlimited" subscription as an alternative way to access the pre-existing lending library.
The current Kindle Owner's Lending Library has a one-book-per-month cap, so this could be an option for Prime users who want more access. The Kindle Unlimited test pages also offer audiobooks, something the current lending library doesn't have.
Looking at the cached test page for the Kindle Unlimited, the first titles that pop up are the same as the titles highlighted by the Kindle Owner's Lending Library. Here's the books that pop up on the first page of the Kindle Owner's Lending Library:

And here are the books listed on the cached test page for Kindle Unlimited: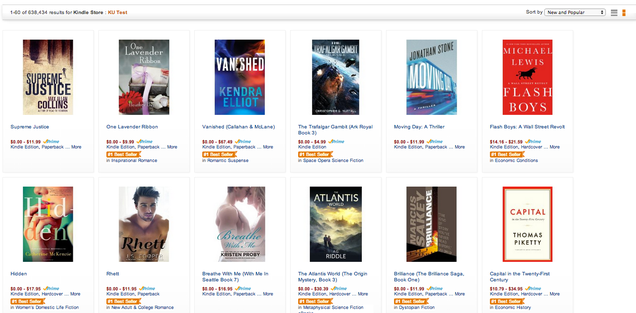 Not exactly identical (Piketty's Capital only appears in the test roster), but too close to be completely distinct.
Gizmodo has contacted Amazon for more information and will update when we hear back. This could all just be an experiment... but if it is, it's a very thorough one.
Here are some screenshots from the cached pages: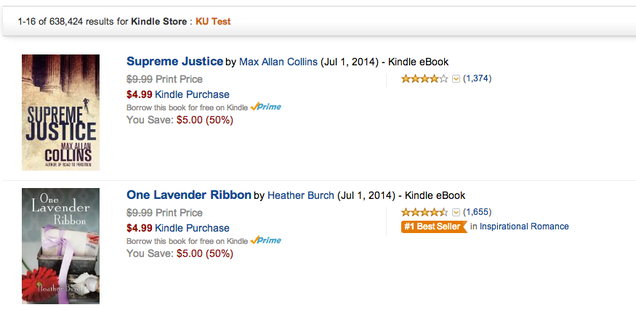 [GigaOM]
Updating...