Dazzle camouflage is not subtle: the in-your-face style popularised in WWI seems more suited to a modern art gallery than a battle zone. Now, in commemoration of the Great War, a 1918 relic floating on the banks of the Thames has gotten a brand new paint job that honours its past.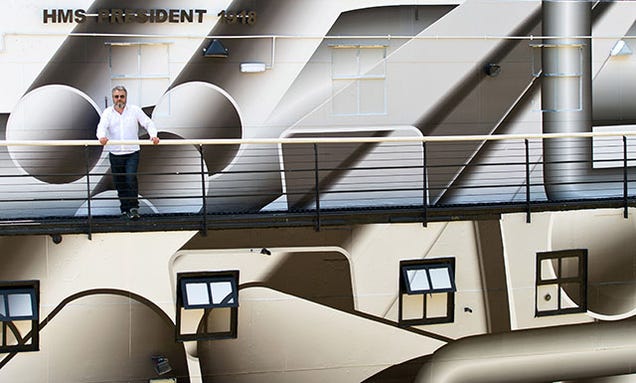 The black, white, and greyscale design on the HMS President was done by German op-artist Tobias Rehberger (seriously, he loves this stuff) as part of UK-based cultural programme 14-18 NOW to mark WWI's centennial.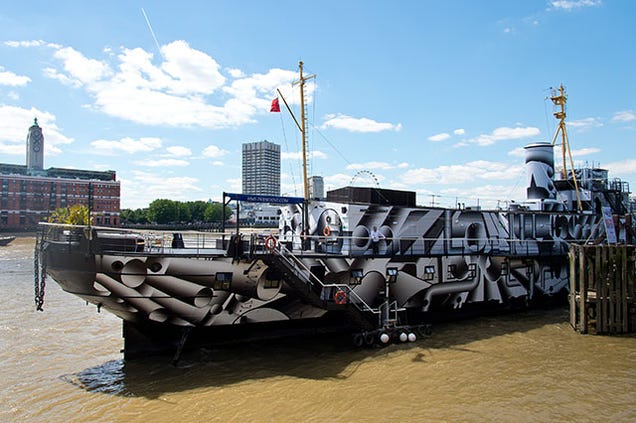 In this present-day context, moored in the middle of London, it looks like the impressive work of an ambitious graffiti pro; the design is more nuanced than the bold stripes and shapes of the originals.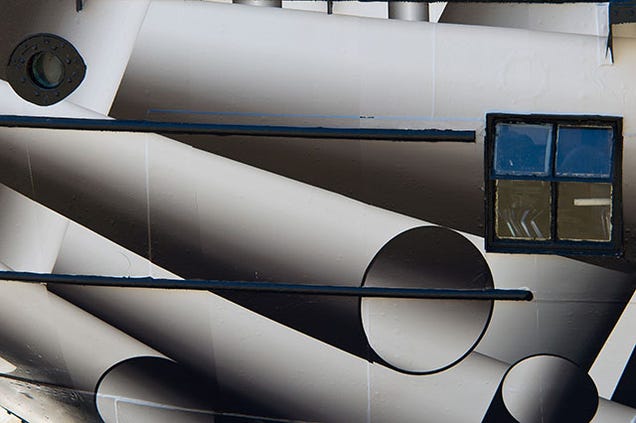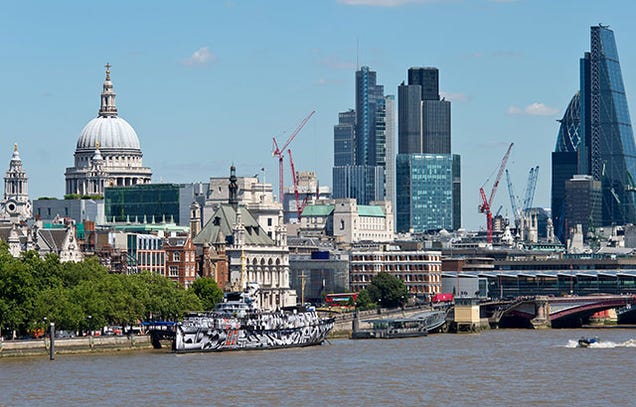 It's difficult to imagine something of this size on the open seas, with the look-at-me lines confounding enemy U-boats, rather than acting as a draw among the hustle and bustle of everyday life—a magnetic visual draw for tourists and curious passerby.
It also offers a different take than the model unveiled last month in Liverpool by Venezuelan artist Carlos Cruz-Diez, seen in the video below, who opted for a bold colour scheme — both equally eye-catching. [Wallpaper]
Images via Ben A. Pruchnie/Getty