This sleek-looking trainer isn't real (yet), but it ought be. Because while it looks like a piece of footwear from the future, it is in fact a homage to furniture from the past.
The brainchild of French designer Ora-Ïto, the shoe pays tribute to Modernist furniture designers Charles and Ray Eames — and in particular their Lounge Chair. See?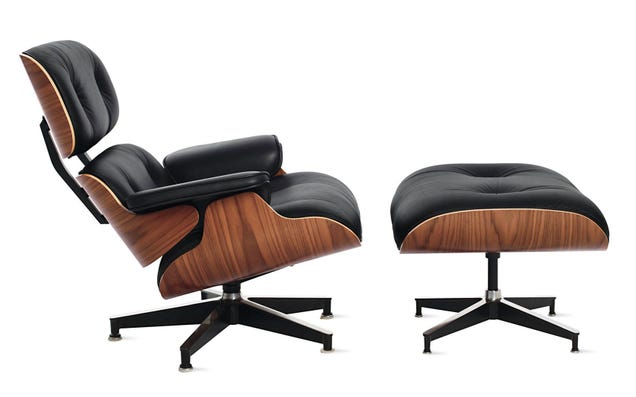 So, the trainer features curved plywood and black uppers and generally just looks... a lot like the chair. Ïto explained to Dezeen:
"Their work is still very modern. I was at [Milan's] Salone Internazionale del Mobile [in April] because I present furniture there every year, and it was the year of Charles and Ray Eames – they were everywhere."
He also explains that what we're looking at is a quick rendering, adding that "if Nike wanted to do it, I would go deeper into the study." [Dezeen]