In this wild world, there is love, and there is crazy love. And then there's just crazy. Tanaka Tatsuya is full of all three. This wildly passionate Japanese artist creates adorable dioramas with miniature figurines and everyday objects.
The crazy part is that Tatsuya builds and photographs one of these intricate little creations every day. Some — say, soldiers marching over Oreos — are more complicated than others — say, sumo wrestlers facing off on an iPod.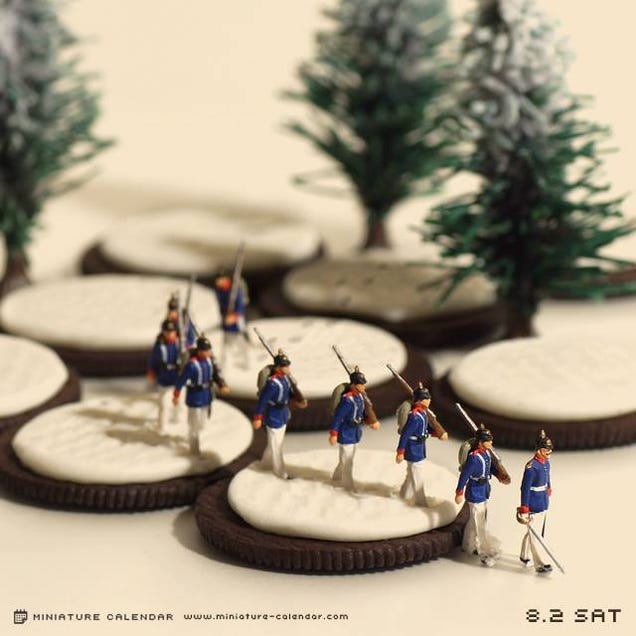 All of them are clearly constructed with such precision and care, though, that the tiny people almost look real, and their little worlds look so fun. And on a higher level, the daily nature of the project channels the artist's late countryman, On Kawara.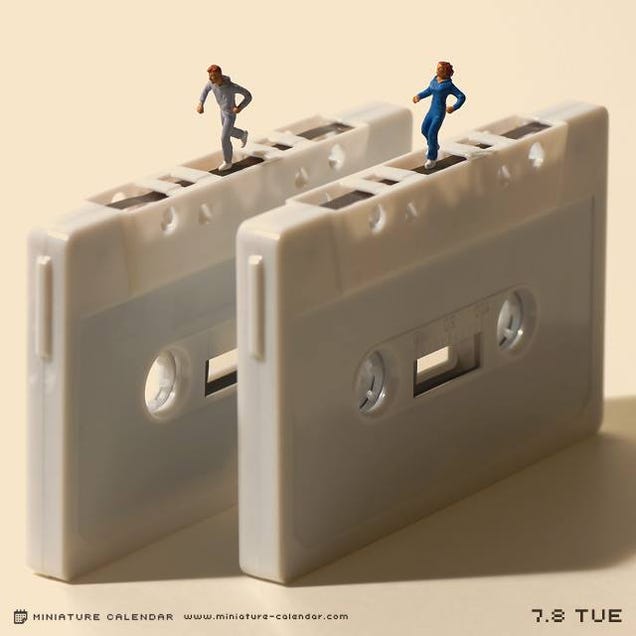 It's easy to get lost in Tatsuya's Facebook and Instagram, where all of the daily photos are collected. Or you can take the coffee table approach and buy Tatsuya's appropriately titled book Miniature Life. You'll have to go through a Japanese vendor, but it's worth it. [Spoon & Tamago, Amazon]