When I say I had an Apple Watch hands on, I mean literally that and not much more; it went on my wrist, and cycled through some display modes. But after wearing it, and seeing a trained-up Apple professional put it through some delicate paces, it's clear that the Apple Watch could live up to its promises.
First, a word or two on Apple's smartwatch ambitions, which are quite large as far as wearable technology goes. Sensor upon sensor, telling you heart rate, your elevation, if you've stood up enough that day. A magic wand that opens locked hotel room doors and pays for drinks. A way to let your friends and loved ones feel your heartbeat on their wrist no matter how far away you are. It's an incredible vision. But it's not quite ready to show off yet.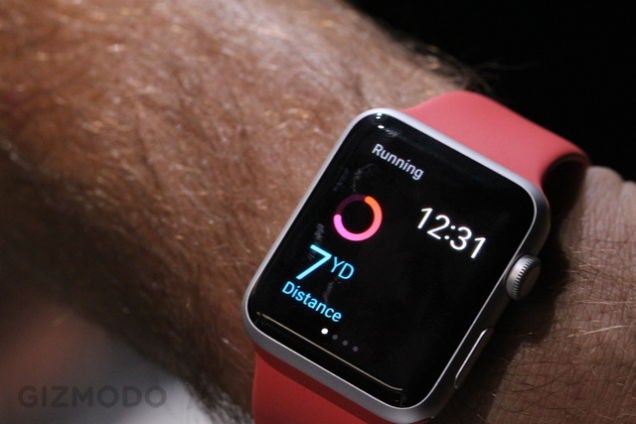 That's OK though! Apple's got a history of following through on its software promises — with the occasional hiccup — and there's enough to talk about here with the watch itself. Which is, on a purely physical level, beautiful and delightful and something I was sad to take off of my wrist.
While shaped a bit like the LG G Watch and the Samsung Gear Live (in that they're all rounded rectangles, but that's about as far as you should go with that comparison), the Apple Watch feels significantly more premium. That's partly because the version I was using had a stainless steel band that wouldn't feel out of place on Gordon Gecko's wrist. But it's also because the watch itself is lighter, more solid, less rubberised. It's almost brazen in how much it trusts you not to break it.
Just knowing that it's a sapphire display helps; there's peace of mind knowing that it's as sturdy as it feels when you tap. And the digital crown — that wheel on the side that lets you scroll and zoom and navigate — has a psychological effect as well. It feels like you're wearing a watch that just happens to be digital, instead of SMARTWATCH 2.0.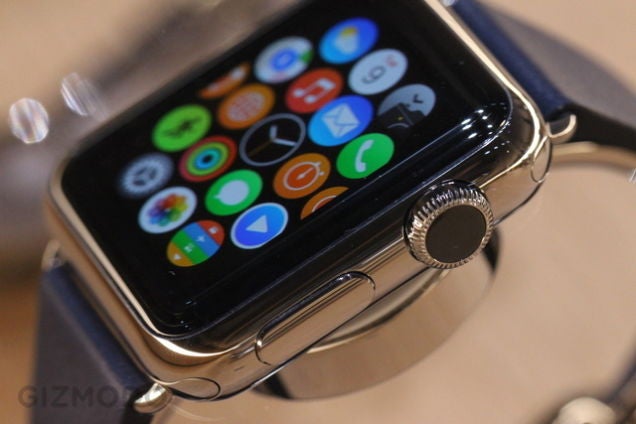 As for the software, I wish I could tell you more. I watched my new Apple friend demonstrate Glimpses, which brings up Google Now-like info cards with an upward swipe, that can be rotated through with subsequent right and left swipe-age. I can confirm that it works, and that it was zippy, at least on this pre-release model.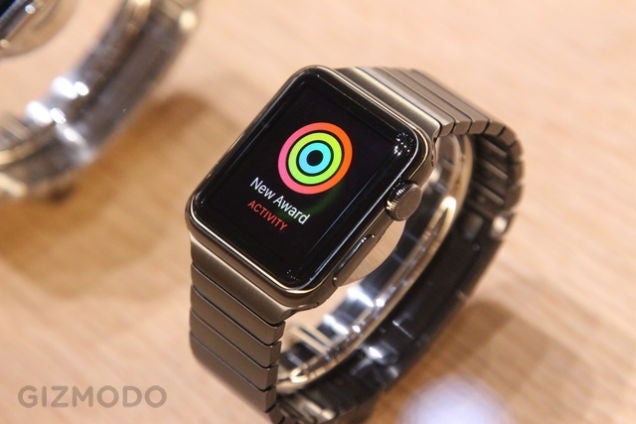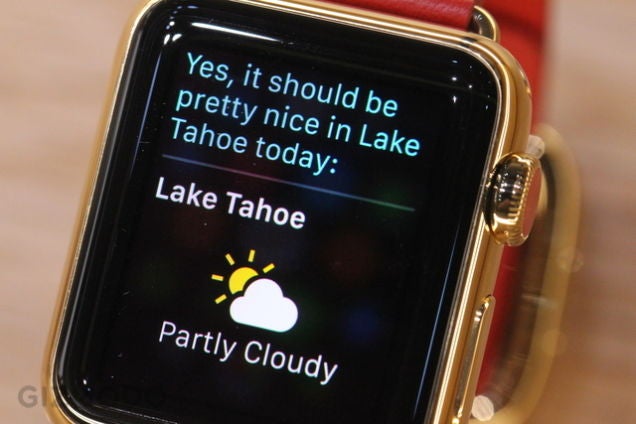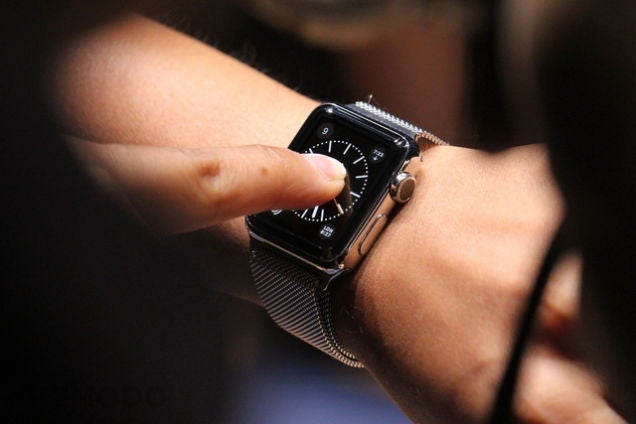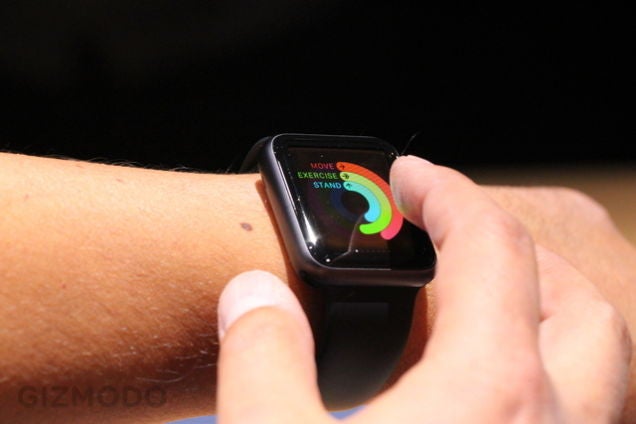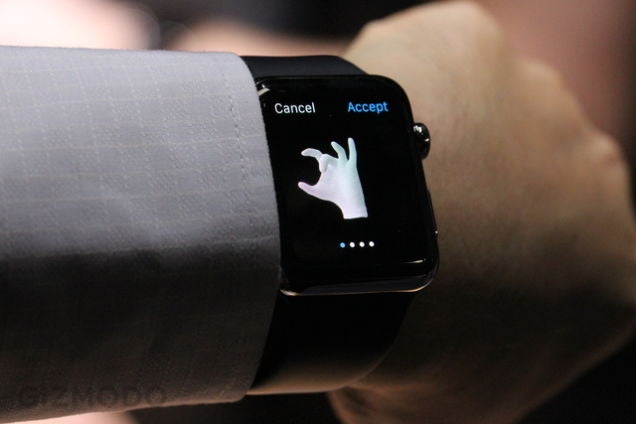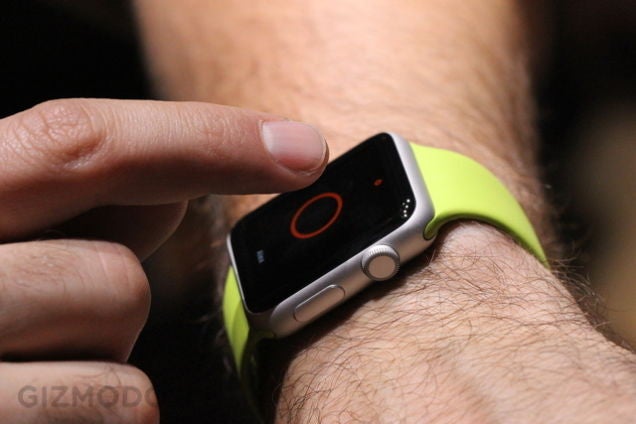 ---
Read all Apple announced at the iPhone and Watch event, plus Giz readers' reactions
---