Delivering on Sundar Pichai's promise at Google's I/O conference in June, Android apps are beginning to make appearances on Google's Chrome OS. The first set of apps incoming are Duolingo, Evernote, Sight Words, and Vine, and Google says it'll be working with select Android devs to add more in the coming months.
These new apps are part of the Chrome project App Runtime for Chrome (Beta). All these apps, except for maybe Sight Words, are heavy hitters to be sure, but they also have dedicated, well-built websites, which means Chrome OS users kind of had access to them already via their browsers. Flipboard was also demoed back in June, so we can only assume that it's incoming.
Android is trying to eliminate the need for the Chromebook crowd to port any apps or services that are missing from the Chrome Web Store.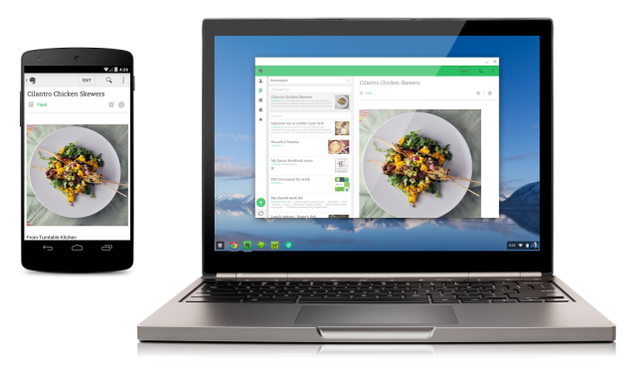 During the project's announcement, Pichai said that App Runtime was "working on bringing our experiences across both Android and Chrome." These four new apps are a glimpse at that promise. [Google via Ars Technica]