No, you still can't buy a consumer version of the amazing Oculus Rift virtual reality headset, but it's getting really, really close! Oculus just announced a brand-new prototype at the company's Oculus Connect conference in Los Angeles, and they claim it's a GIANT leap forward.
While we don't have full tech specs yet, it's higher resolution, with improved optics and 360-degree tracking—meaning unlike the last developer kit, it has tracking LEDs on the rear of the unit so you can spin around in your chair (or hopefully, stand up) and not get sick while using it.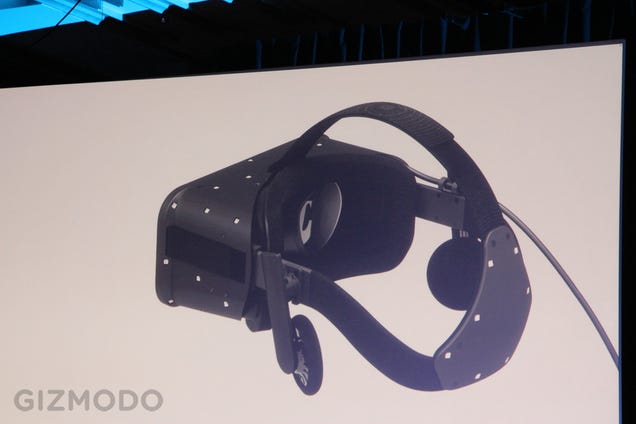 Also, for the first time, the headset has (optional) built-in headphones. Oculus says positional 3D audio is going to be a huge component of virtual reality from now on. "Starting today, we are working on audio as aggressively as we are on the vision side," says CEO Brendan Iribe.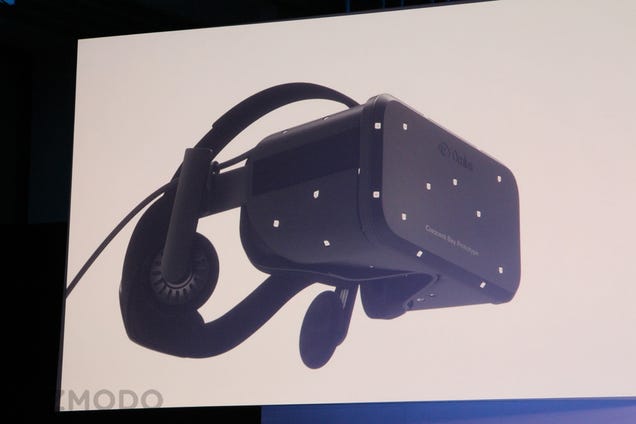 "This prototype shows the quality, the features, the presence we need to deliver consumer VR," says Iribe.
We're going to get a chance to try the Crescent Bay in person later today, so watch for that!