Headphones are gaudy fashion statements these days, which is why it's nice to see Sony go with a minimalist design that recalls some of its early Walkman cans.
The new SBH60 headphones might look a little retro-fantasitc but don't let that fool you; they've got Bluetooth and NFC on board, and the built-in rechargeable battery is good for 13 hours of playback. Plus without wires, the minimal design looks fresh, and even more elegant and reductive than a similar wired pair from tasteful manufacturer AIAIAI.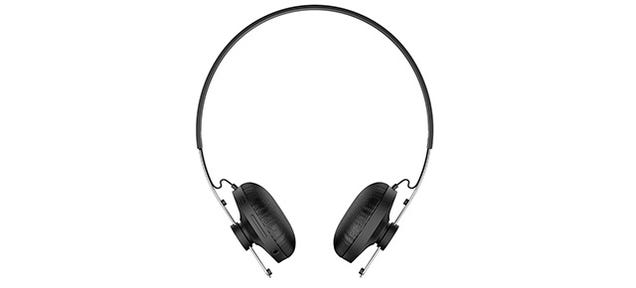 At just 125 grams. the SBH60s are incredibly lightweight. They've got an on-ear design with cozy looking cushions. Smallish—if not totally tiny—30mm drivers push air behind the pads.
At £60 the beautiful headphones are also relatively affordable. Best of all they're only available here. Take that pesky US exclusivity. [Sony via Ubergizmo]