People in the US who ordered the iPhone 6 and 6 Plus can sit happy because there's a decent-ish chance their shiny new toy is in the photo above, where it just flew across the Pacific, boarded up with more than 195,000 of its brethren.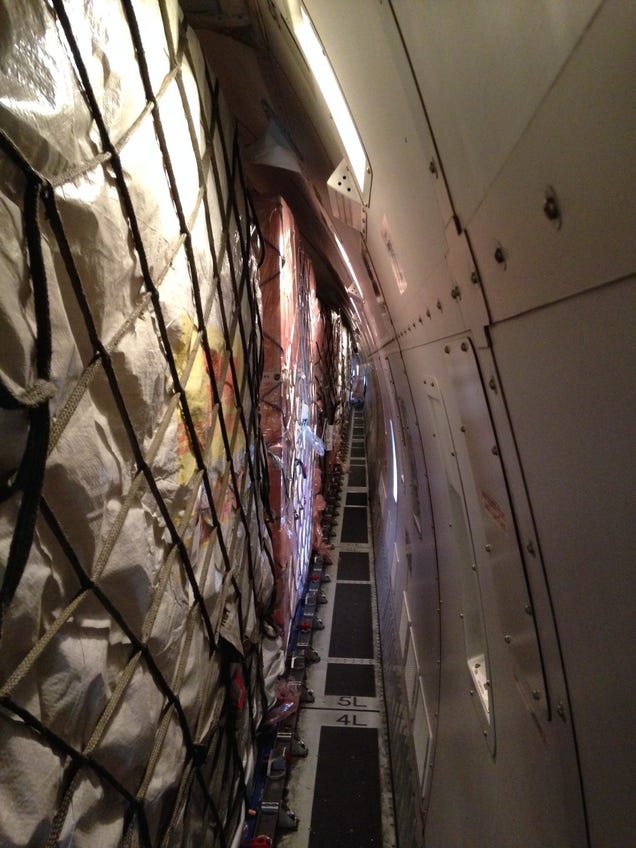 The images come from goforblacksky over on the Mac Rumors forums, who just touched down in Anchorage, Alaska, with his 747 full of smartphones.
This particular bunch weighed in at about 116 tonnes. And according to his estimations, about 20 to 30 of these loaded-up airplanes are coming out of China daily. That is one hell of a lot of cargo.
Getting a look at the sheer mass and manpower it takes just to transport just a fraction of these bad boys certainly helps put the whole operation into perspective. And all this, sold in a matter of hours. [MacRumors]