Whenever Apple announces something new, companies will use the most basic specs revealed onstage to take a stab at making What You Need to go with it. But the Apple Watch is even crazier; despite not even existing outside locked-down demos, and with not all details yet revealed, more than a few companies are already taking a punt on accessorising for it.
The Apple Watch represents a whole new challenge for peripheral manufacturers, though: do we really need a load of add-ons to enhance our watch-using experience? Especially with Apple itself offering a load of different straps and configurations?
When it does roll out in early 2015, designers are going to have to get pretty creative in coming up with ways to be a part of the party. Perhaps that's why, in the US at least, they're starting early.
It began with this crowdfunding campaign boasting the "world's first accessories" for the Apple Watch by a Swiss watchmaker. The video for "the most personal device Apple ever did" showcases not one but several Apple Watch products that can be yours as soon as there is actually an Apple Watch to go with them.
Check out the "cover candy" polyurethane straps that go over your watch much like the official Apple iPod Nano wrist straps, or one of those Crocs-esque iPhone 5C cases. For a little over £12 you can ensure that your £300 watch – almost inevitably what the suggested $349 will end up converted as – has all the class of a 1982 Swatch guard: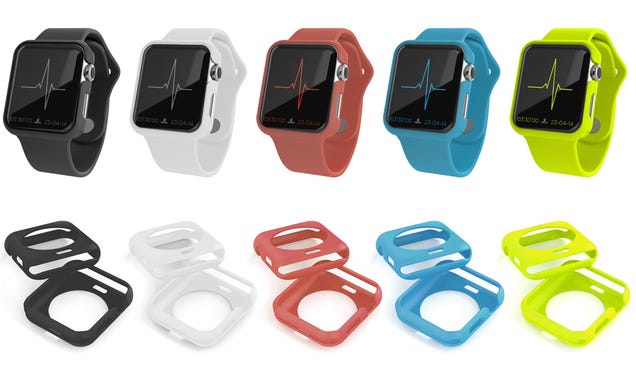 What's really interesting is that without full knowledge of how straps will attach to the Apple Watch itself, the speculative designers have already created alternate band designs. Although with serious financial ground to make up before its December 1st funding deadline, our non-existent Watch may have to wait a bit longer.
Already disenchanted with Apple's nonexistent offerings? For double the investment they will send you one of these instead.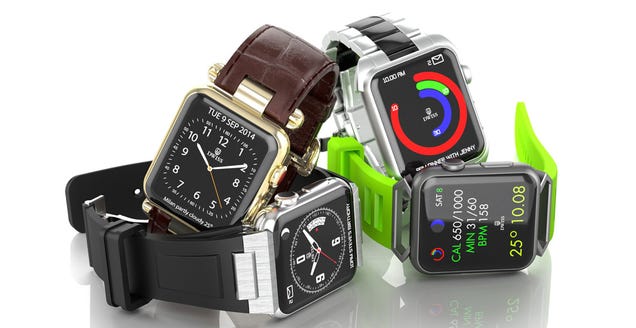 Docking stations are another area where designers are jumping in headfirst following the news that the Watch will need to be charged every day. The Composure charging station below embeds a MagSafe inductive charger that the Apple Watch feeds off into a slab of walnut for $79, or £50 for us – although it will cost another £50 to get it shipped to the UK. Depends on how much you like walnut, we guess.
If you'd rather your Watch stay upright, there's Dodo Case's Apple Watch charging stand with a similar concept, which might be somewhere between $60 and $80 (£37 and £50) if you put down a $5 deposit today (international orders "invited"):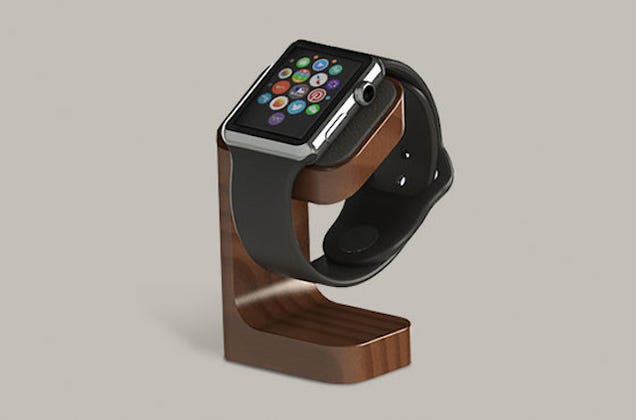 It's also available in walnut – I think we've established that you can never have enough walnut – and you can even have the base monogrammed, WHY NOT?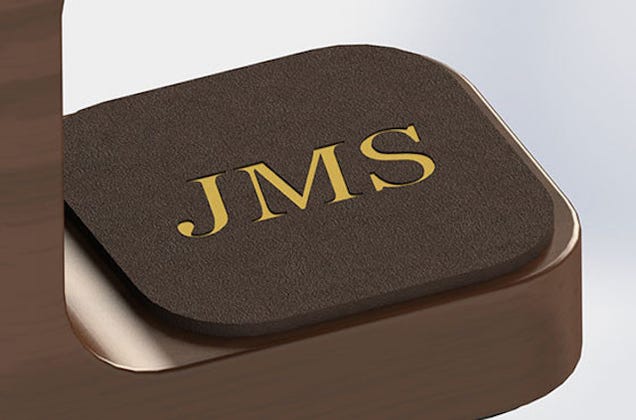 Don't like wood? There's the HEDock docking station, which is made of Apple-approved brushed aluminum and available to pre-order at $30, though it doesn't look like they're jetting this to British shores yet. So time to make use of that pal that's living New York who you've been meaning to visit for a while…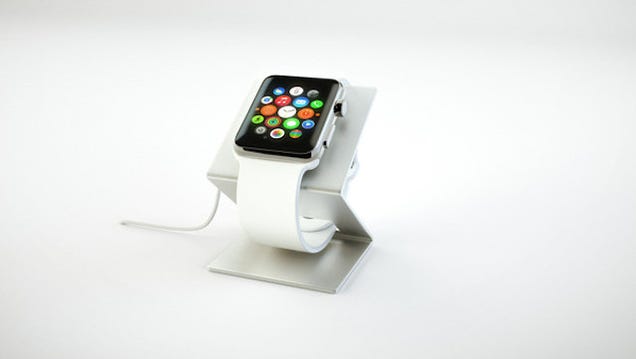 While only a concept, this idea from Design Packaging imagines how the Apple Watch box might be repurposed into a place to charge your device. Now, Tim Cook and co are already doing this, with the Watch Edition boxes doubling as chargers, but this is a slightly different take.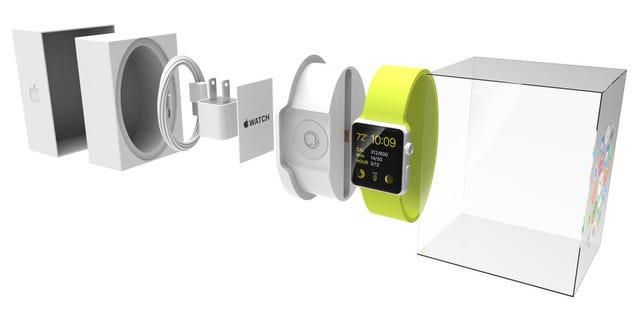 The plastic stand turns into a charging station that can also hold your iPhone, turning it into a kind of nightstand-ready one-stop-Apple-shop for your evening charging needs.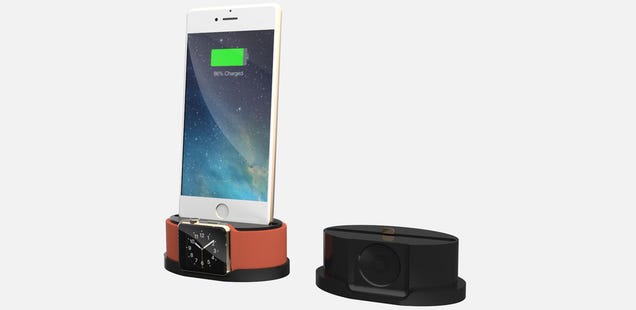 So, to review: Apple is making a smartwatch, which a handful of people have seen while on someone else's wrist and isn't out till next spring, yet a slew of manufacturers have already started designing products that you can buy before Christmas. Stay tuned: This is only the beginning.
Lead image: Rest