It's been nearly two years since we've seen a new Nexus tablet, but the wait is over. Welcome the long-rumoured Nexus 9 to the family. It's like the iPad Air, but Android.
Just as the rumours indicated, the new Nexus 9 is a 9-inch tablet made by HTC, sporting front-facing speakers, a 2048 x 1440 281 PPI LCD screen, and a 6700 mAh battery. For it's brain, it doesn't just have your garden variety Tegra K1 found in tablets like Nvidia's shield tab; this is the beefed up version that pairs two 64-bit Project Denver CPUs with a full on GPU based on Nvidia's desktop, Kepler architecture.
It's got a nice aluminium trim, and on the back it has that familiar soft-touch carbonate back and "Nexus" branding, like an upscaled Nexus 5. And it's available in white and black and tan. And also, if you feel like Surfacing it up, the Nexus 9 has a an optional keyboard case that will retail for (a hefty) $220 in the US. Expect it to be somewhere between £150 and £200 if it makes it here.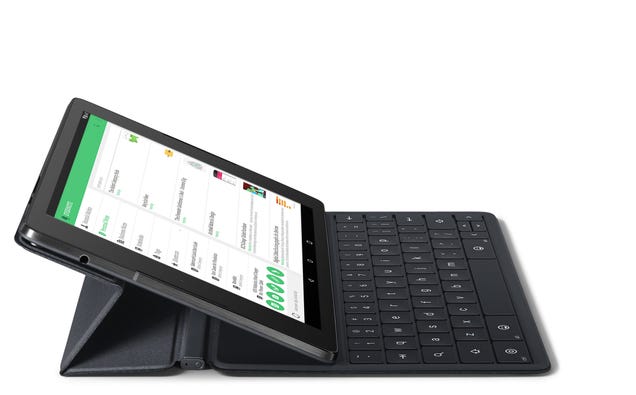 It's a Nexus device launching around the same time as a major revision of Android, so naturally it'll come loaded up with Android Lollipop. It's available for pre-order starting October 17th, with a starting price of $400 (UK price unknown at this point). It'll hit stores on  the 3rd November, with an LTE version coming later this year.
So what happened to the Nexus 7? It's hard to say. The tablet's been out of stock for ages now, and Google's snazzy new Nexus landing page features the 5, the 6, and the 9. But in a world where phones are creeping up on 6-inches, the case for a 7-inch tablet—especially one with a slim 16:9 aspect ratio like the Nexus 7's—is harder than ever to make. In this brave new Google world, it looks like you've got your pick of phones, bigger phones, and tablets