The Age of Ultron trailer may have been incredible, but Marvel has just gone and blown us all away by announcing which films will be part of its Phase 3 film line-up. A line-up that will take us through to 2019.
Including next year's Age of Ultron and Ant-Man we now know which Marvel movies we're going to see on the big screen over the course of the next five years. There are a few fan favourites in there, so here they are in order of release.
Captain America: Civil War, 6th May 2016
Doctor Strange, 4th November 2016
Guardians of the Galaxy 2,  7th May 2017
Thor: Ragnarok, 28th July 2017
Black Panther, 3rd November 2017
Avengers: Infinity War Part 1, 4th May 2018
Captain Marvel, 8th July 2018
Inhumans, 2nd November 2018
Avengers: Infinity War Part 2, 3rd May 2019
As rumoured the third Captain America film will have the 'Civil War' subtitle, though Marvel Studios head Kevein Feige did mention that it's less about registering secret identities (as it was in the comics), but rather governments of the world trying to figure out who reports to who. Oh and Black Panther will have a part in the movie, played by Chadwick Boseman. We even have some concept art showing off what he looks like.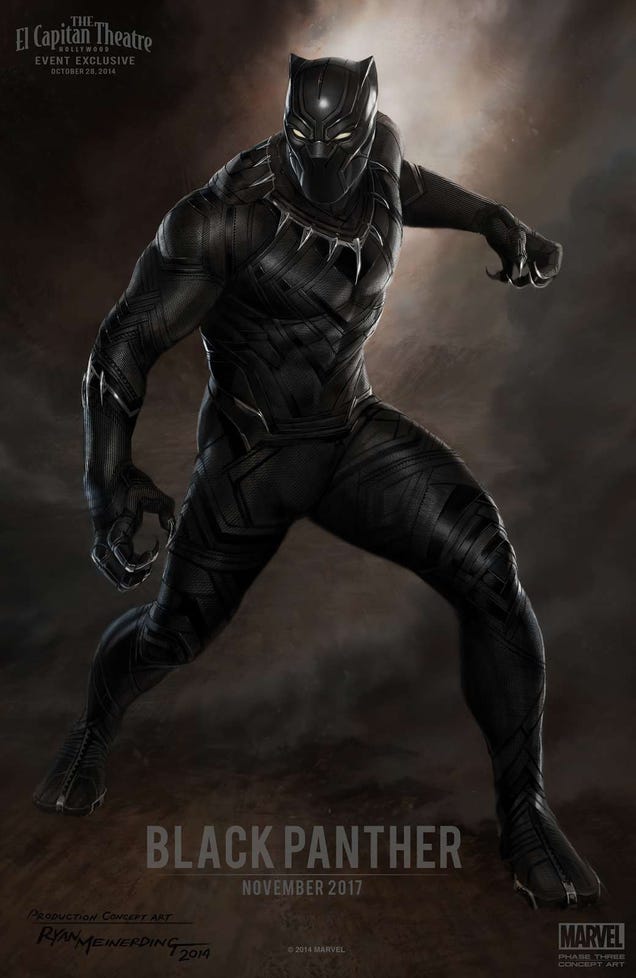 This is a great day for me to channel my inner Marvel-comics geek and have many a theory on what these movies might involve. We know next to nothing about what the films will definitely involve, but if anyone cares to discuss I'll be hanging around in the comments section. [io9]