The first trailer for Avengers: Age of Ultron showed more than our share of ass-kicking (and getting asses kicked). But this second look at next year's best movie settles a quieter score: who can lift Thor's hammer?
While it's fun to watch Iron Man try to lift Mjölnir like some billionaire playboy Sword in the Stone rewrite, it's even more interesting to see the context behind Ultron's grand entrance.
What we're seeing here is pride; based on the rest of the trailer, the fall looks to be steep and explosive. And of course, there's also all that Hulkbusting. Oh, and the look Thor gives after Cap jiggles the hammer a little, which is the definition of priceless: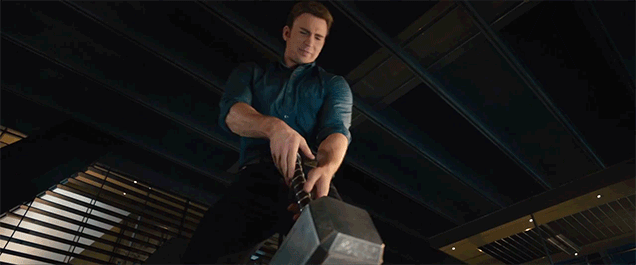 Avengers: Age of Ultron comes out April 24th of next year, and frankly I just want to fall asleep right now and wake up then.