This is Toshiba's new Satellite Radius 11, a convertible PC-cum-tablet. Yes, it looks a lot like a Lenovo Yoga—but if you're on a budget and need a (quite literally) flexible computer, it might be for you.
The previous incarnation of the Radius had a 15.6-inch screen—hardly a practical option for carrying around as a tablet unless you're the Incredible Hulk. Now, shrunk down to 11.6 inches, it seems a far more practical option. In terms of converting the thing, you get a two-axis hinge that rotates 360-degrees. That means the screen bends all the way back, but also allows it to spin around and convert into a tablet with a quick twist.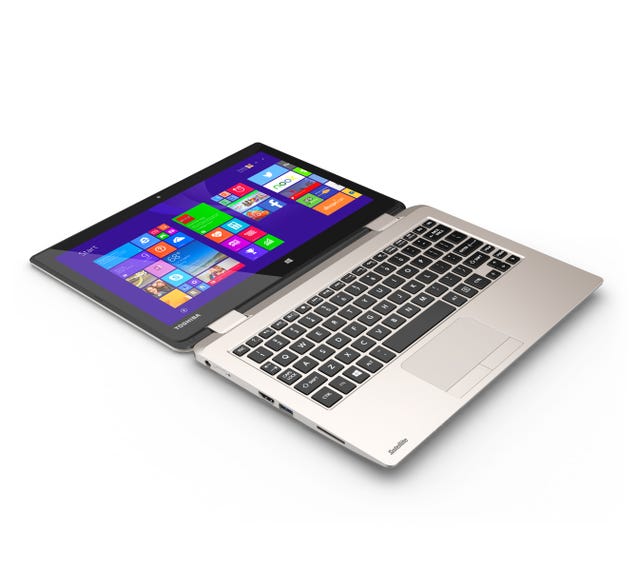 Inside, the laptop can be configured with the latest Intel Pentium or Celeron chips, up to 4 GB of RAM, and either a 32 GB flash drive or a 500 GB hard drive. The latter is probably one of it's biggest selling points, allowing you to use the device as a tablet and workhorse laptop, too. There's also the other connectivity you might expect—USB 3.0, HDMI, SD card slots and the like. It runs Windows 8.1.
The Toshiba has a confirmed US price point of $330, and when it comes to the UK it will likely be around the same price in pounds, i.e £330. It goes on sale October 26th in the States, with Toshiba simply saying "4th quarter of 2014" for a release over here.