Anyone blessed with a Nexus or Google Play edition device will very soon be able to enjoy Android's latest software masterpiece, Lollipop. An official blogpost announces that Lollipop will begin its public rollout today though it's light on specifics.
As soon as it was announced under the guise of Android L, we've been clamouring to get our hands on this material design-laden software release. After all, Android director of engineering Dave Burke did call it the "the biggest release in the history of Android." When Google finally announced all the bells and whistles included in this massive update, we already knew that there was much more to it than just a bunch of pretty animations.
Like KitKat before it, Lollipop is lean enough to run on even the simplest of hardware, which is a good thing considering the company's budget smartphone program, Android One, launched only a few months ago. It's also more secure with default encryption and separate user profiles. If you need to keep kids entertained with an app but don't them wandering into other parts of your Android without permission, you can now pins apps so that users can't leave them without entering a password first.
It's also more user friendly with a more informative lock screen, cribbed in part from Motorola's Moto Display, that gives you greater access to notifications without even having to unlock your smartphone. It also has lots of neat shortcuts to help you get to apps quicker. Such as this one: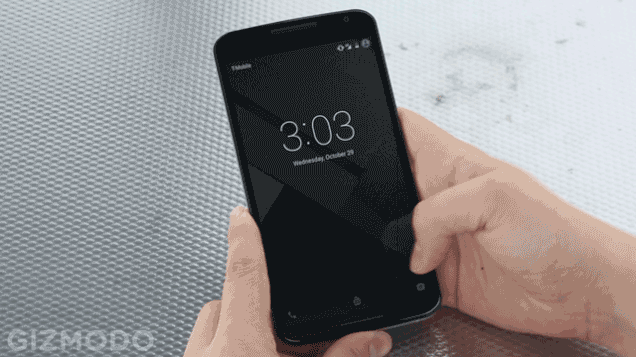 Also the multitasking view, now called Overview, gets a complete redesign and lets you scroll through more app history than before. Each app now gets its own card, much like Chrome tabs in its mobile browser, and works like a kind of vertical carousel. Check it out: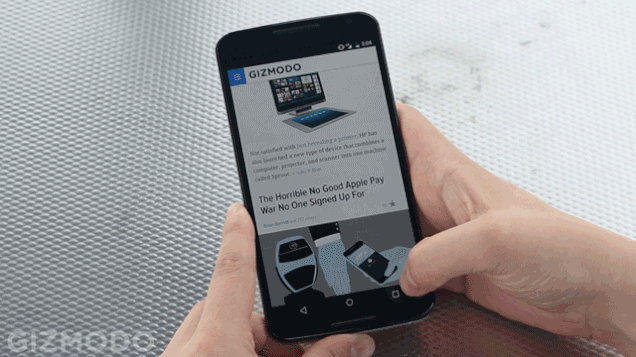 This is just the beginning of Google's rollout plan for Android. Make sure you're all backed up before downloading Lollipop. It will most likely pop up as a notification with onscreen instructions or you manually update by going into Settings > About phone > Software updates > Check now.