Italian Photographer Guido Argentini hired some dancers, gymnasts and aerialists, coated them in silver paint, and ended up with this beautiful collection of pictures that transform the girls into beautiful metallic statues. [NSFW]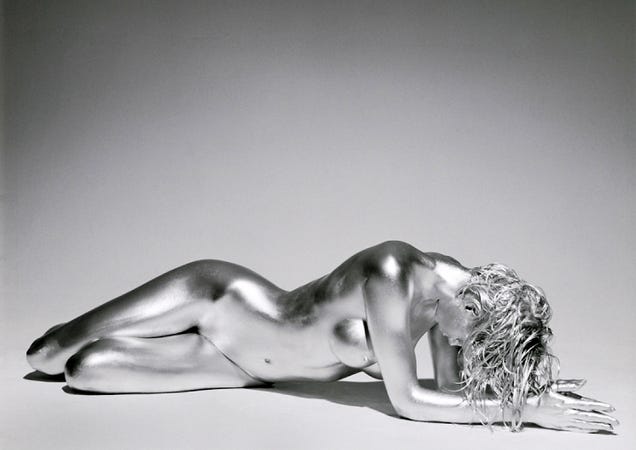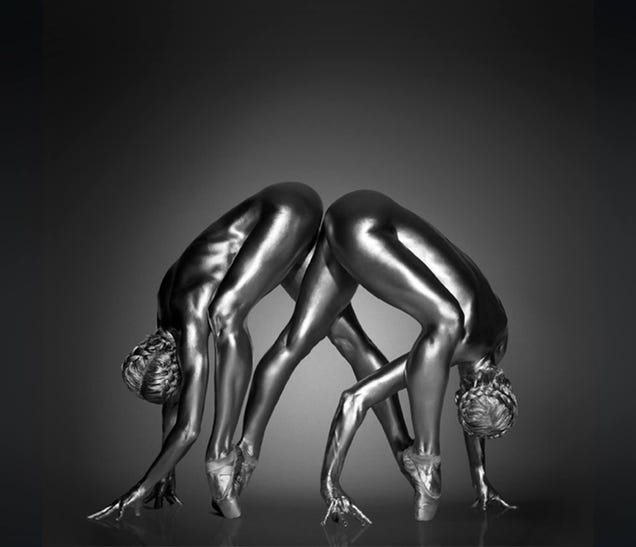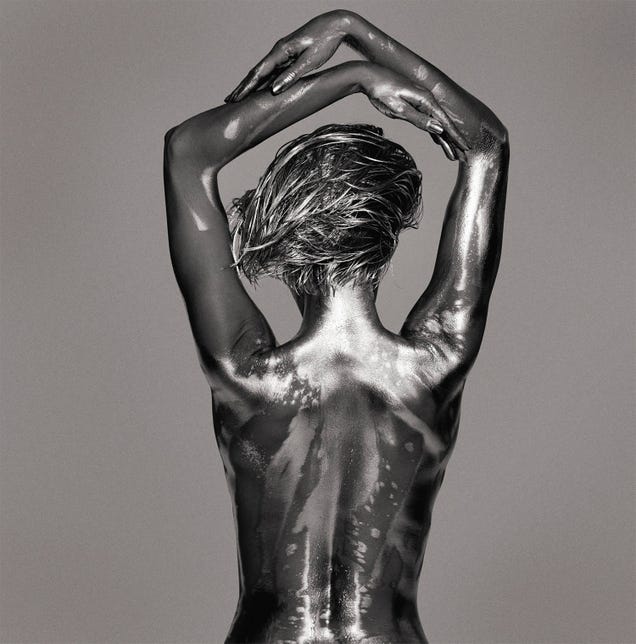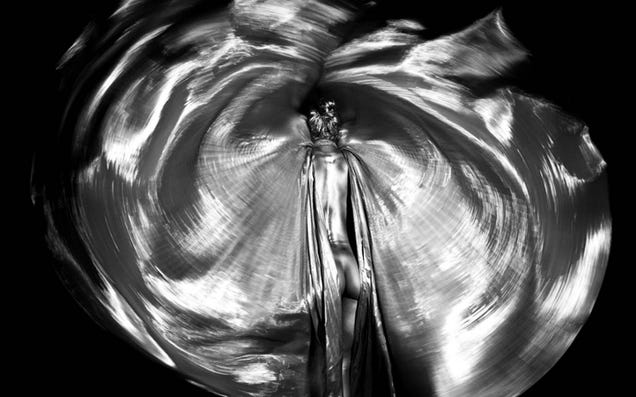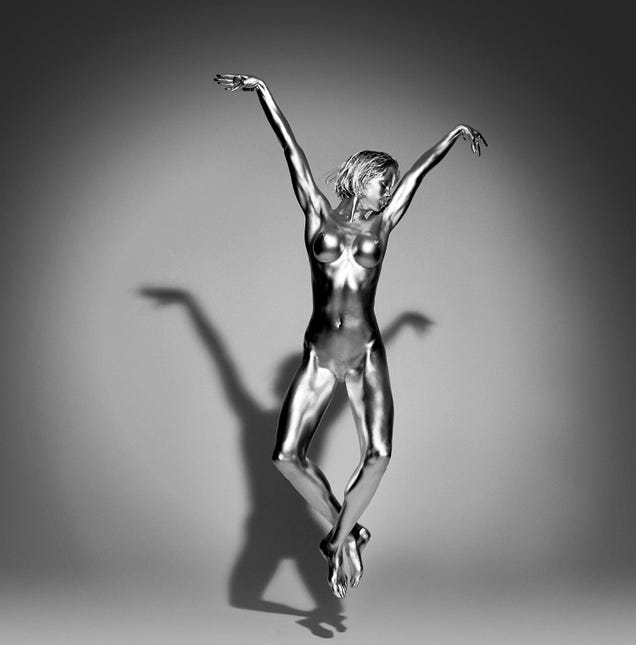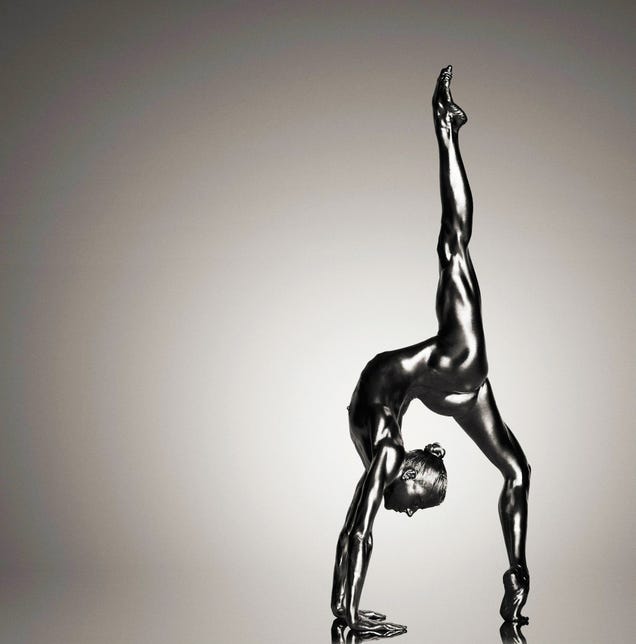 Guido Argentini was born in Florence, Italy. He studied Medicine for three years at the university of Florence. At 23 he decided to turn his passion for photography into a profession and started to shoot fashion and beauty. He lives in Los Angeles since 1990.
You can follow Guido's work on his webpage or buy his books here and here.